Success stories: Trinity Western University
In this edition of Success Stories we are highlighting Trinity Western University, a faith-based university nestled in the heart of the lower mainland in B.C., Canada.
The Goal
After being the head coach at Trinity Western University for just over a year, Shane Wiebe and his staff committed to adding a Junior Varsity (JV) team to their existing program. This meant the coaching staff needed to fill a new roster of athletes in addition to the existing varsity team.

About Trinity Western University
Established in 1962, Trinity Western University is Canada's largest private, Christian-based university. The school has a close student-to-faculty ratio of 11:1, small class sizes, and both men's and women's track and field and cross-country teams. Spartan athletes study, train and compete in a tight-knit community in the Pacific Northwest.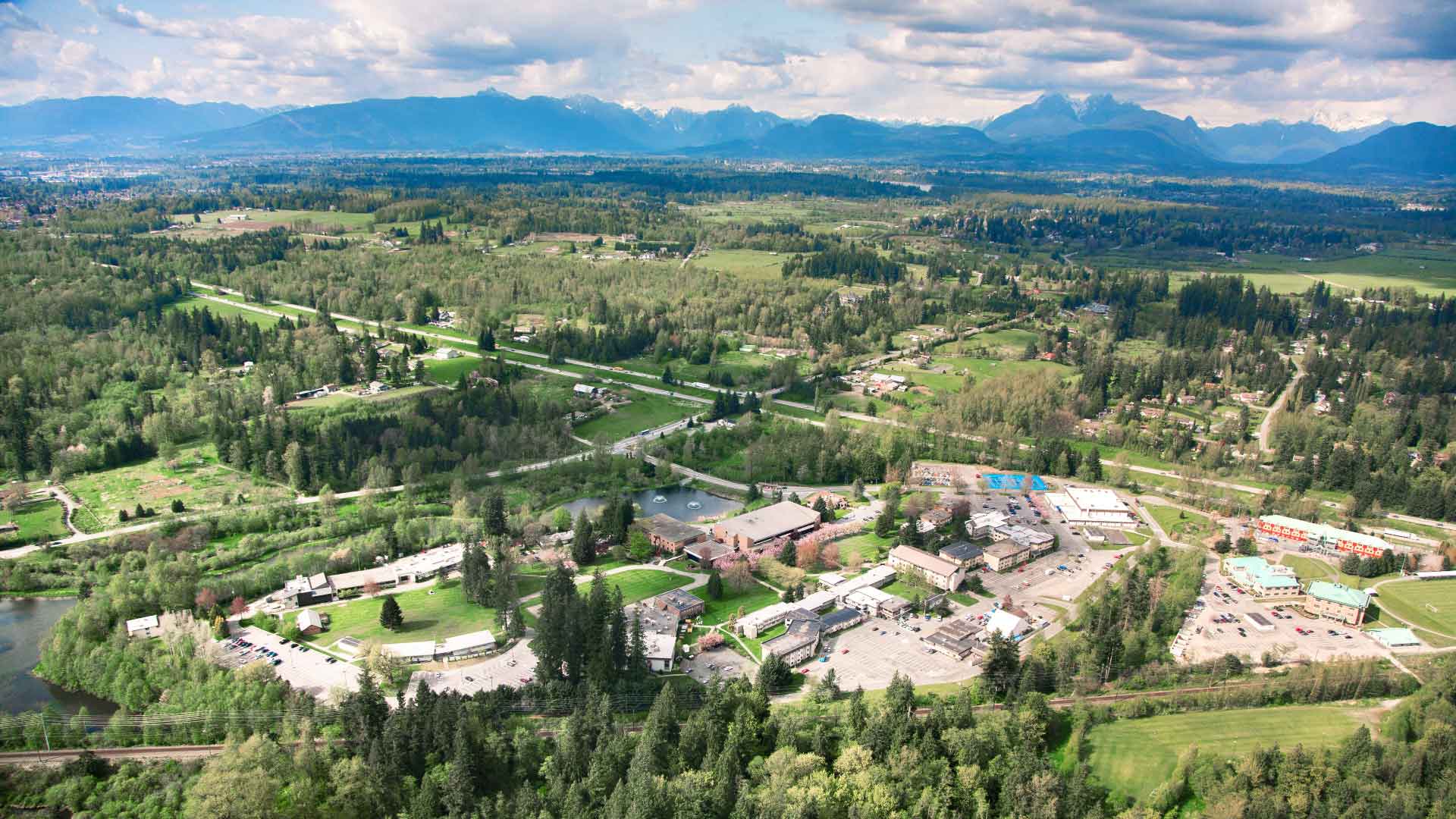 The Challenge
Coach Wiebe and his staff had not used any recruitment platforms or agencies in the past, preferring to rely on their knowledge of local and national athletes, some inbound messages and scouting from high-school championship performances. Being one of the only faith-based schools in Canada also proves to make them a popular option north of the border.

The addition of the JV team gave more athletes the opportunity to continue beyond high-school and build another pipeline to the varsity team. However, the addition of a second team meant the number of athletes to be recruited was on the rise, and with a limited budget.
The Solution
After some initial conversations with Streamline Athletes, Coach Wiebe made the decision to start actively recruiting using the Streamline Athletes platform. His recollection of this initial decision: "Our budget was pretty tight so even stepping
out and using Streamline was a bit of a risk, but I had to trust my gut and give it a try."
The Impact
Since they started using Streamline Athletes, the Spartans coaching staff have signed four JV athletes for the 2020/21 academic year.

Here's an overview of the recruitment experience with Streamline Athletes:
Coach Wiebe was able to connect with 25 prospective student-athletes
These conversations resulted in 4 commitments from JV athletes
1-2 of the athletes have improved performances and will likely move up to the varsity team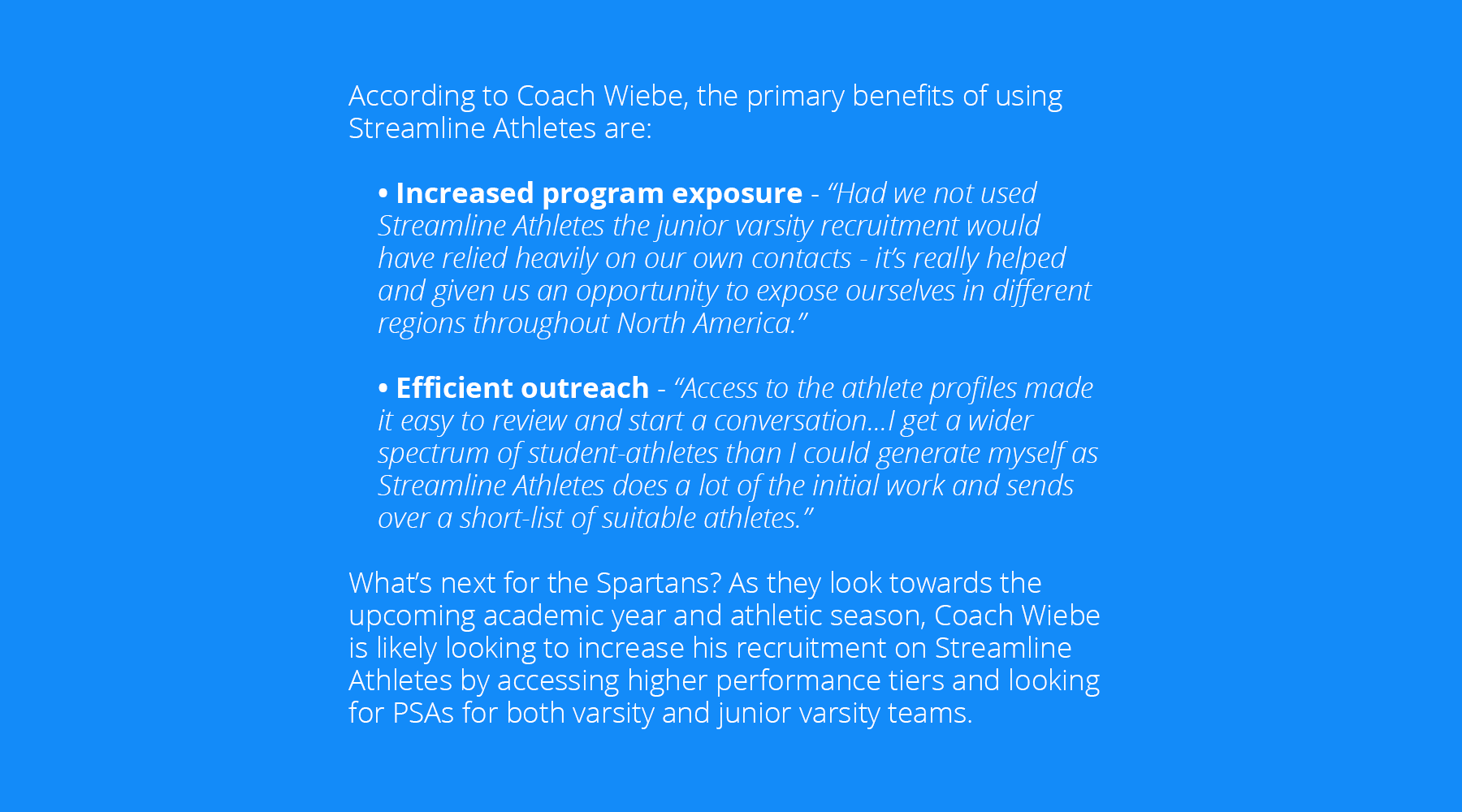 Recruit like Trinity Western University
With a little help from Streamline Athletes, Trinity Western University was able to fill some important roster spots.

We know that recruiting athletes can be hard, and as the only track and field/XC specific platform, we aim to make it easier.
Talk to a Recruitment Expert Today.

Processing your application
There was an error sending the email, please try again
Great!
Check your inbox and click the link to confirm your subscription
Back to Homepage