What is a faith-based University/College really like?
Searching for the right university and navigating the recruitment process can be overwhelming and challenging for a student-athlete, as there are thousands of programs to explore in the collegiate track and field landscape.

Streamline Athletes helps high-school track and field/XC athletes make informed decisions about where to study and compete at the college level. We provide objective information to soon-to-be high school graduates so they can make the right decision in their recruitment journey.
---
Faith-based colleges can be a great option as they offer a supportive community and provide quality education. However, many students are unsure whether a faith-based school is right for them, especially if they don't practice a religious faith. Are you considering going to a faith-based institution? Keep reading to learn more about the pros and cons of the social and academic life of a student at a faith-based college.
Do I need to be religious?
Short answer: It depends.
Every college integrates faith and religion into their campuses differently. The foundation of early American colleges came from religious orders, so practical teachings and religious material were combined. However, this has changed! Many historically religious colleges now offer a modern curriculum with religious faith becoming less of the student experience. Some of these schools include Yale and Havard who offer religious services but do not have religion as a key part of academics and campus life. The level of religious integration is different for every school.
Some traditional schools may have daily prayer sessions while other schools might have sessions once a week. Some colleges may not have mandatory religious classes, but faith is often discussed in most subjects. These discussions might focus on comparing subject matter with a student's belief system but should allow students to have open discussions and learn how education and faith can work together in a safe environment.  
Additionally, faith-based colleges offer many religious courses for students who want to grow their faith and understanding of religion. Every Christian college subscribes to its preferred branch of Christianity. The majority are catholic, baptist, protestant, or mennonite colleges, so it's important to know which belief system a school follows before committing.
If you don't follow a school's religious practice; don't worry! It's uncommon for students to be forced to navigate through religious roadblocks to prove that they belong. Faith-based schools are typically more diverse than you may think.
What are the differences between the colleges?
As mentioned before each college is different. So, it's important to understand the different types of faith-based colleges so you can make an informed decision. Keep reading to learn about the different types of faith-based colleges:
Traditional Faith-Based Universities
They offer a large selection of undergraduate and graduate degree programs from anything from liberal arts to science programs. In these schools, courses will integrate religious perspectives but not all courses are religious in subject. This means that you can earn a degree while still practicing your faith!
Bible Colleges
These colleges are often four-year programs that offer a narrower biblical curriculum that focuses directly on the bible and theology. These schools are meant for students who want to pursue a career that requires knowledge of Christianity and the Bible (ex. missionary or ministerial work).
Seminaries
Seminaries are similar to bible colleges but offer graduate degrees to prepare students for jobs like church leaders, ministers, pastors and priests. These specialized programs are sometimes integrated with bible college.
Note: There are institutions similar to bible colleges and seminaries for other religious faiths.
What about class sizes?
Many faith-based colleges are private and have a student population of fewer than 5,000 students as they do not see the same enrollment as public colleges. This results in small class sizes (some classes can be as small as 7 students) and more 1-on-1 support, often providing a better learning environment as lectures involve more group and interactive activities. Going to a smaller school can also help with creating an easier transition to university.
To find out more information about the differences between big and small schools check out the link below 👇

What is the campus culture like?
For students who grew up going to a church or synagogue, attending a faith-based college will provide a similar atmosphere. As mostly everyone practices the same faith, most students share the same values and beliefs. This often creates a very tight-knit community and a welcoming environment.
There is a common misconception that studying at a religious college is boring. Although faith-based schools expect students to follow certain ethical standards, life is not boring. These colleges offer lots of activities, much the same as any other university or college, such as movie nights, concerts, sporting events, theatre and hall events to create a fun environment. Some schools such as Liberty University take it a step further and have year-round mountain sports (skiing, snowboarding, tubing, rock climbing, etc.) you can participate in.
It's common for students at faith-based schools to take on community projects that are aligned with their beliefs and values. Lots of students become involved in their community, provide help abroad and become involved in NGO's.
Faith-based schools and the NAIA
The NAIA (National Association of Intercollegiate Athletes) upholds the values of integrity, respect, responsibility, sportsmanship, and servant leadership. As a result, you'll find that many NAIA schools are affiliated with a religion or religious institution.
While the NAIA is not as well-known as the NCAA, there are over 60,000 student-athletes, 250 colleges, $500 million available for athletic scholarships and a competition level that is comparable to NCAA DII. Going to a school that is a part of the NAIA can help you balance your religious faith with athletic competition as you aren't required to train on Sundays.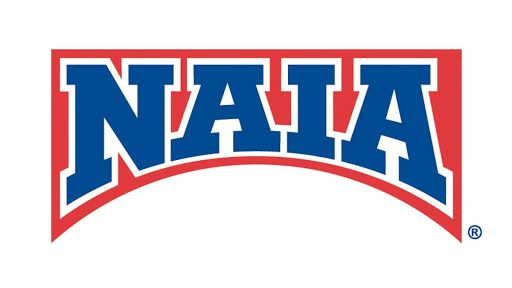 ---
Faith-based or not, one thing to keep in mind when choosing a college or university is making sure that it's going to be a great fit for you socially, academically and athletically. Use your Streamline Athletes profile to browse and explore all the opportunities available to you, so you can make the right choice for your collegiate career.
Start Your Journey Today!

Processing your application
There was an error sending the email, please try again
Great!
Check your inbox and click the link to confirm your subscription
Back to Homepage