Big vs small universities: Which is the right fit for you?
One component that may help you narrow down your university/college options is school size.
There are thousands of schools across North America, each with varying student body populations. Universities can range from student bodies with as little as a few thousand students to as many as 60,000 students spread out across campus.
Smaller schools can offer a more personalized student experience and larger schools can offer a wider variety of extracurricular activities. You need to think about what you find important in a school and go from there! What you want may be an intimate community, small class sizes and increased professor availability or a large sporting atmosphere, internship opportunities and a variety of campus clubs. So, how do you know which school size is best suited for you?
There are advantages and disadvantages to both small and large universities. Read on to learn more about the pros and cons as you start to explore your post secondary options!
Did you know that every college/university on Streamline Athletes has a program page that lists its undergraduate population? Here's an example from the Alderson Broaddus University page (one of the smallest populations listed on Streamline Athletes with under 1000 undergrads!):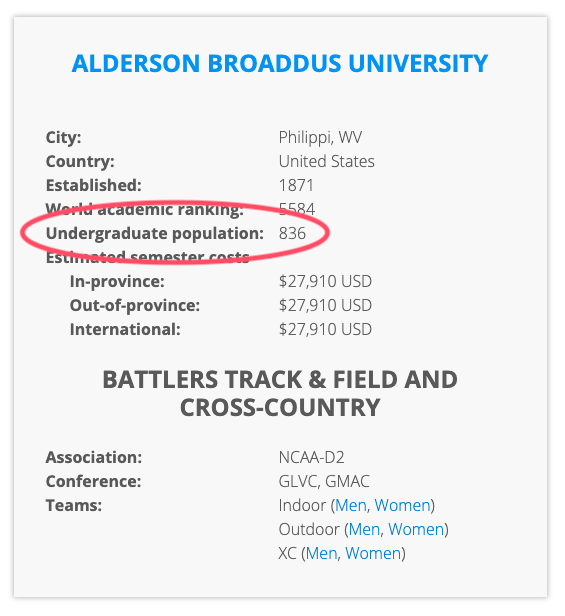 Benefits of attending a large university or college
For a little bit of context, big universities are generally considered to have more than 15,000 students. Large schools can range from 15,500 to over 55,000 students. A common misconception is that because a school is in the NCAA, it must have a massive student population. Be sure to do your research and look deeper into schools that make your list to see where they stand on the sizing scale.
Academics and community at big schools
Large universities have a lot to offer. They usually provide their students with access to a broad range of academic programs. There tends to be a wide variety of academic choices for students at the undergraduate, graduate, and postgraduate levels. The broad base of students and alumni at a larger school promotes an active and diverse community that can build both peer and professional networks. This large community is likely to be composed of a variety of cultures that contribute to a diverse learning environment of global perspectives.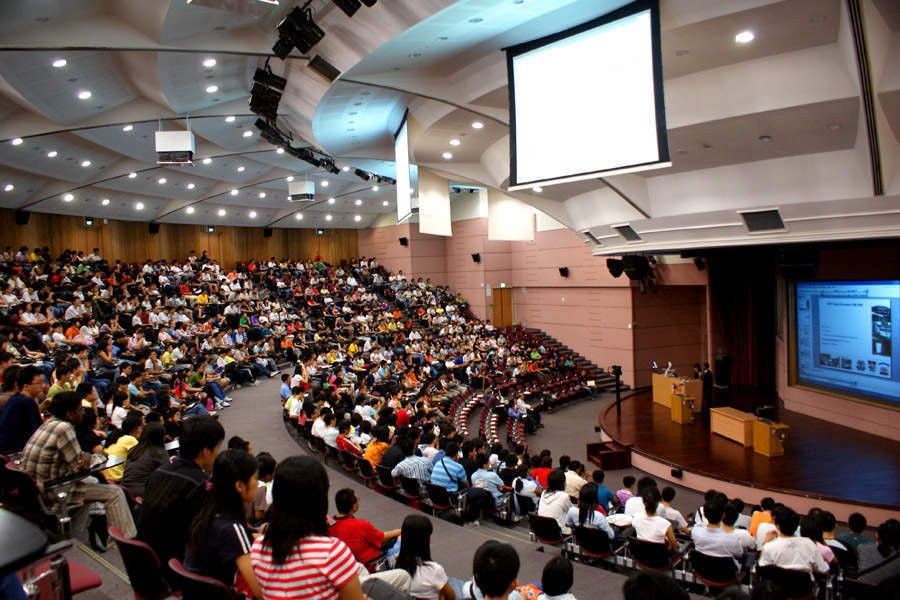 Extracurriculars at big schools
Extracurricular activities are another plus that can come along with attending larger institutions. Activities can range from volunteer experience, co-op internships within an industry of your interest, study abroad programs around the world, in addition to on campus activities such as school clubs, associations, and student governments.
Large universities are often home to clubs and associations surrounding activities like improv, pottery, mental health, radio, outdoor and hiking clubs, kinesiology undergraduate societies, or even Red Cross International. Of course, clubs differ from school to school, but at a large school, there will be a lot of options for you!
Facilities at big schools
A big school tends to mean a large offering of on-campus services. Large universities have the capacity to offer their students a variety of facilities such as libraries, a selection of housing and dining options, academic support, sports fields and arenas, gardens, museums and shops, such as grocery stores and school supply stores. Academic resources centres are usually bigger at larger institutions, too.
Athletics communities at big schools
Larger schools commonly have larger athletics communities. For instance, some NCAA schools have football stadiums that can seat over 100,000 people, an element that contributes to a prominent and spirited athletic environment. At some of the largest schools, game days, for example, are a full on spectacle, with cheerleaders, music and screaming fans.
With that being said, the athletics community at each specific school is always unique. From a full day dedicated to homecoming, to college basketball games, to a Tuesday night hockey game, you will find yourself wanting to be involved in all the varsity events there are to offer.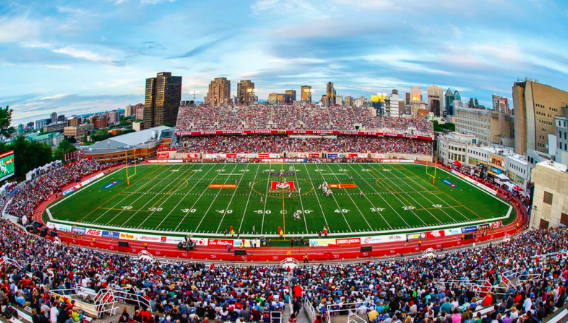 Something to keep in mind when it comes to large universities
Big universities have the ability to provide their students with a lot and for some this may be intimidating — while some may find large class sizes exciting, others may be overwhelmed. For students planning on attending a larger university, it is beneficial to go in with an open mind; students who thrive tend to take advantage of the many opportunities available to them.
Benefits of attending a small university or college
Small schools generally have less than 5,000 students. The student body population can range from as little as 900 students, up to 5,000. Some NCAA schools even have as little as 2,000 students! Take some time to explore the programs page at Streamline Athletes to find out the student body population of the university/college you are interested in.
Here are the advantages!
Academics and community at small schools
A major advantage is the small class sizes. Where classes in large universities can seat 300 or more students, small universities usually hold classes of around 15–35 students. These small classes facilitate a great learning environment that encourages active participation. There is more opportunity for in-class discussion and student-teacher interaction. Instead of having to compete for attention in a large lecture hall, students will have the chance to talk to their professors and ask questions in a less overwhelming environment.
A small-scale university encourages this immersive school experience. Students are able to build relationships with their peers in lectures and connect with other students across campus. Everyone will get to know one another through classes, clubs, associations and residence. There is a strong sense of community where you know most people — lasting friendships and relationships are made.
Since you become part of a such a close-knit community, you graduate feeling like you have made your mark. You feel part of a community — an individual, not just a number. For instance, a small school may make it easier for you to create your own club and get others involved.
Field of study customization and advisory at small schools
The tight-knit community of small schools encompasses relationships between students and faculty. This means strong advising systems, where advisors get to know students well. Academic advisors can create personalized study paths and degrees for students.
While small schools usually can't offer the same number of academic programs as large universities, they do allow for more program customization. Students are offered more options or electives within their degree and can more easily be a part of hands-on research in classes or in labs, for example.
Athletics community at small schools
While small universities generally don't have the big stadiums like large universities do, that is not to say the athletic community at small schools is any weaker. Regardless of which university you decide to enroll in, being a varsity athlete is an unforgettable experience. You will get the chance to meet athletes from different sports and create your own family within the varsity world.
For instance, schools with only 1,200 students may in fact be home to 650 varsity athletes. This means that over half the student population is composed of athletes, creating a special athlete camaraderie throughout campus.
Something to keep in mind when it comes to small universities
Small universities can make the transition from high school to university smoother. The small campus size makes it easier to meet new friends and be directly involved in classes. If you're the sort of person that flourishes within a tight-knit community, one where you can feel comfortable with familiar surroundings and people, then a small school may work best for you.
Challenges of attending a big university or college
Now it's time to consider the disadvantages.
While big schools offer a great range of academic programs, class sizes tend to get quite large. Some lectures can contain as many as 400 students, which means less individual attention and academic help from professors. Students may also feel intimidated to ask questions and participate in class, simply because they are surrounded by so many other people. With these two components combined, students pose the risk of getting behind in challenging university material.
But not to worry if you are getting nervous about these class sizes. There are plenty of solutions and services established on campus to assist students who may need a bit of extra help. Professors hold exam review sessions, there are tutors put in place and teaching assistants hold office hours.
Keep in mind, that at a big school, it's easy to get lost in the crowd. Whether in class, in the dining hall, at the library, or just while walking around campus, it is easy to feel like just another person in a system. To feel at home, you need to find your niche. This could mean joining a club, volunteering at on campus events, or making an effort to meet new people!
Large universities usually come with large campuses. While this may not seem like such a bad thing, the size of the campus is something to take into consideration. You may end up walking from class to class, back to your dorm, to practice, and then to the dining hall — the kilometres will start to add up. Just be mindful of this and be ready to plan ahead. This may mean buying a bike so you can get around campus more efficiently or investing in a car if you have off-campus places to be.
It is also easy for students to get too immersed in social opportunities and therefore neglect their academics when attending a larger school. Be mindful that making the transition to university life can be difficult, but with effective time management, you should be just fine. You can find a way to to be a varsity student-athlete, while also being involved in campus life and keeping up your academic grades!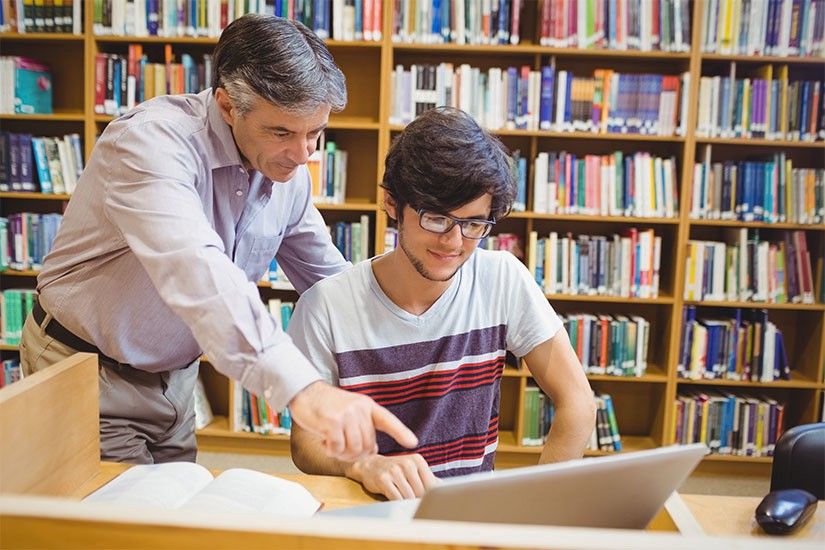 Challenges of attending a small university or college
Even though small schools provide students with more options to personalize their university degree, they tend to offer fewer courses and majors for students. This may not affect you if you are 100% sure on what you want to study, but if you are still unsure about what major you want to pursue, it is beneficial to have more options than just a couple.
Small schools also tend to have fewer facilities than larger institutions — there are often less research facilities, resources and housing and fooding options for students. Because small schools generally have limited resources, there are often less extracurricular activities for students to choose from as well.
However, don't let this discourage you from attending a small university if that is where your heart lies. There will still be clubs and associations for you to join! Just be sure to explore the various university websites that peak your interests to see what extracurricular activities they have to offer you.
As well, there may be less sporting excitement at smaller universities. With significantly smaller crowds and less flashy stadiums, small schools may not garner the same level of excitement that larger schools will. While smaller NCAA Division II or U SPORTS schools may offer their sporting events as fun social outings to get to know other athletes, the experience is different to those at larger schools, which can offer packed stadiums and tailgate parties, for example. It just comes down to what sort of experience you want. Each varsity experience will be a special one — your team becomes your family.
Quick facts about school sizes
Now that you are familiar with the pros and cons of small and big schools, don't hesitate to start exploring your options!
Here are some general enrolment numbers of schools across the continent to get you started, just so you have an idea of what schools in different athletic associations have to offer:
NCAA Division I
The student body population ranges from 2,000–50,000 students.
The average school size in the Northeast Region is 8,300 students.
The average school size in the Southeast Region is 11,000 students.
The average school size in the Central Region is 11,000 students.
The average school size in the West Region is 13,000 students.
NCAA Division II
The student body population ranges from 2,000–16,000 students.
The average school size in the Northeast Region is 3,500 students.
The average school size in the Southeast Region is 2,100 students.
The average school size in the Central Region is 2,800 students.
The average school size in the West Region is 5,800 students.
Note: Simon Fraser University, the only NCAA school in Canada, has 35,000 students.
NCAA Division III
The student body population averages at around 2,750 students.
The average school size in the Southeast Region is 1,300 students.
The average school size in the Central Region is 1,800 students.
The average school size in the West Region is 2,500 students.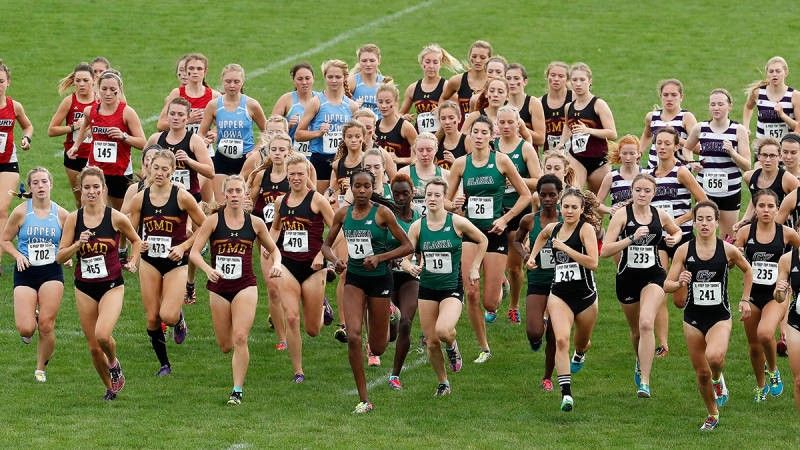 U SPORTS
As you can see even some NCAA Division I schools are quite small and some U SPORTS schools are quite large! Be sure to use Streamline Athletes to explore programs you are interested in and find out their exact student population.
For instance, when looking at the OUA conference within U SPORTS you can see that Wilfrid Laurier University has an undergraduate population of 17,963, whereas NCAA Division II school, West Texas A&M University, only has an undergraduate population of 7,376 students.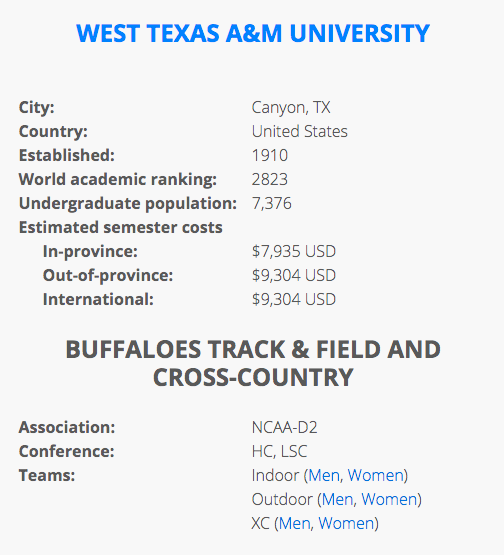 There is a lot to consider when making your next step towards university.  But, taking the time to research the perfect school is crucial.  Streamline Athletes makes it easy! You can research and filter through thousands of track and field/cross country programs directly on our platform.



Processing your application
There was an error sending the email, please try again
Great!
Check your inbox and click the link to confirm your subscription
Back to Homepage