Why Streamline Athletes and not a recruitment agency
For most collegiate track and field/cross country programs, their recruitment issues stem from a lack of options beyond the traditional recruitment methods. Without alternatives, you may find your program relies too heavily on time-consuming and ineffective methods. Recruitment is an enormous factor in the success of your program but isn't always the primary focus of a coach's job. Whether you are looking for a recruitment solution that provides you with more time to focus on coaching, or you love being involved in the process and are always looking for ways to make it more effective, we can help you check either box. Our approach is dynamic, not rigid - your recruitment goals influence what we offer in our service, not the other way around.
Agencies typically apply a more traditional method to recruitment and this might be the type of recruitment solution you have experience with. These organizations range from large organizations with a fleet of recruiters and web-based solutions, to smaller firms where the athlete to agent ratio is one-to-one. Let's take a look at how Streamline Athletes compares to the more traditional method of recruitment you might be familiar with and how we might be the right option for you and your program.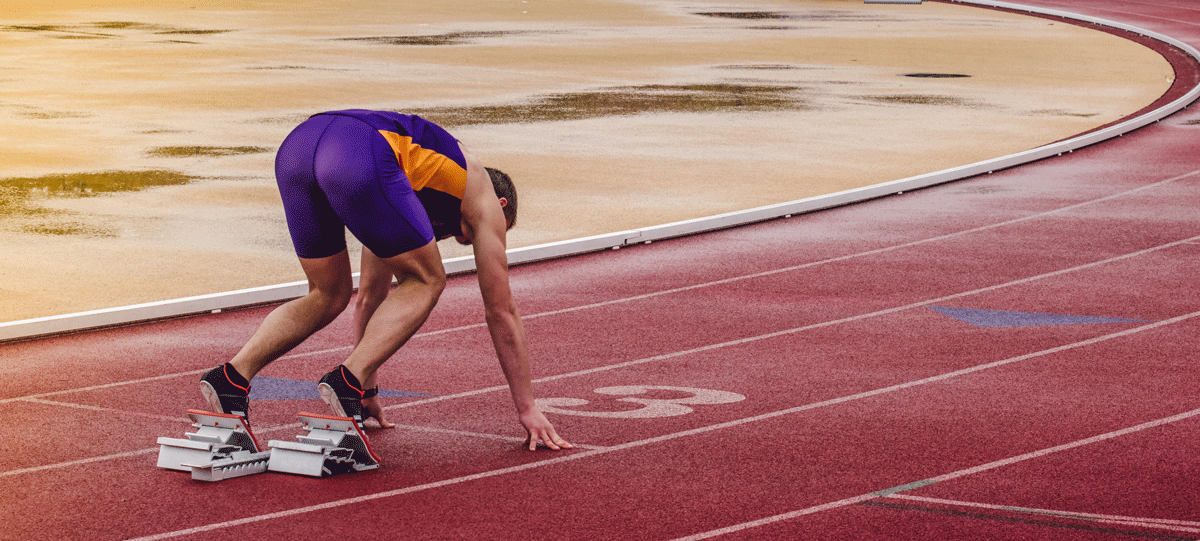 The Traditional Agency Model of Recruiting
For a long time recruitment responsibility fell solely on coaches and/or their staff, with the only option for third-party support coming from recruitment agencies. Agencies traditionally cover a wide spread of sports and sometimes recruit only for specific associations (i.e. NCAA, USPORTS, NAIA, etc) - which can limit their ability to drill down on your sport-specific needs. These agencies often charge exorbitant fees to athletes for their services, creating a huge financial hurdle for many athletes seeking help with their recruitment. While many of these agencies don't charge collegiate programs and coaches to use their service, the pool of athletes you have access to is severely limited to those with a high degree of financial support.
Typically this pool of athletes will be sent out to as many coaches and programs as possible. The athlete information supplied to coaches much of the time is quite minimal - usually no more than a name, email, and some performance numbers, and sometimes unvetted. This approach causes three primary issues:
Coaches are often inundated with a high volume of athletes who may not fit or be interested in their program.
You know the higher-performing athletes have a high volume of coaches (some of whom could be your conference competitors) contacting them
You spend too much of your recruitment time sifting through and contacting a large number of athletes
With a lack of sport/academic specific data, a high volume of outreach, and uncertainty of an athlete's interest in your program, these agency approaches often waste coaches' time and leave them with athlete conversations with a low chance of success. The goal of recruitment support is to optimize your recruiting efforts, not to create more work for you. This is where the traditional agency model fails coaches and their programs.
Streamline Athletes
Streamline Athletes was founded with the desire to see every student-athlete who wishes to pursue collegiate athletics afforded the opportunity to do so. In addition to that, we aim to help these athletes find the program that is the right fit for them - we are not satisfied with a high volume of athlete signings without the assurance that the school is the right fit for them. This ideology extends to how we work with coaches to find the athletes that fit their program needs.
Zero cost to athletes
One of the main factors that differentiates Streamline Athletes from a traditional agency is that we offer our platform to athletes free of charge, with the option to pay a small subscription fee for extra help. We see this as necessary to enable all student-athletes, regardless of their socioeconomic background, the ability to pursue collegiate athletics. The benefit this provides to coaches is that it greatly increases the pool of prospective athletes you have access to - increasing the likelihood of finding an athlete that fits your needs.
Mutual interest and verified athlete data
Something often overlooked in traditional agency methods is the importance of mutual interest between athlete and coach BEFORE there is contact made. Most agencies send you athletes with varying levels of interest and leave it to you to pitch your school/program. The Streamline Athletes platform is based around mutual interest. Coaches like you are not connected with athletes unless they have expressed interest in your program. This way, we lead you into your first interaction with them with an understanding of mutual interest. Not only does this save you time but sets you up for success with athletes who have a higher chance of signing. There is nothing worse than putting in time and effort into an interaction with an all-star athlete who ends up not having any interest in your school from the start.

Apart from mutual interest, we know that every program has specific needs their recruited athletes must meet. We make sure our partnered programs receive transparent and verified athlete data on the athletes they have an interest in to make sure they have all the information they need to make an informed recruitment decision. This way recruitment is not only more efficient but more effective as well.

In order to be eligible for recruitment on our platform, we require our athletes to complete their athlete profiles which includes personal information, academic scores, and performance numbers - all of which are verified beforehand. This way we ensure that every recruitable athlete in our system has all the necessary information for you to make an informed recruitment decision.
Platform to organize and manage your prospects
No more bouncing between 30 tabs, two spreadsheets, and multiple social media accounts. The Streamline Athletes platform allows you to organize and manage prospective student-athletes all in one place. Access our database of athletes, request contact with those that fit your performance standards or needs, and we facilitate the connection - then it's all down to a conversation between you and the athlete. Scouring the internet for performance, contact, or academic information just to see if they are worth reaching out to is time-consuming and sometimes disorganized - but we bring that all to you in one place.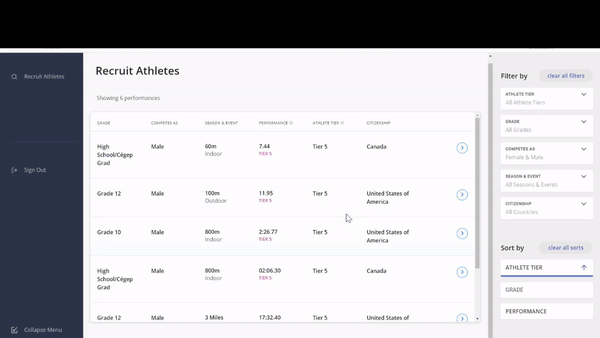 Support from client success
Beyond our platform, partnered programs have access to the full support of our knowledgeable client success team. Our team is made up of former and current collegiate track and field, and cross country athletes who will support your program's recruitment goals from start to finish.

While embracing the inherent statistical nature of track and field recruitment, we add a human touch to the recruitment process. Our team will work with you to personalize your recruitment process with Streamline Athletes to make sure your goals for this season and future seasons are met. The goal is to bring you the athletes that fit the specific needs of your program - and as your program's needs may change, our approach will change alongside it.
What are coaches saying?
With new schools from multiple divisions and conferences partnering with us weekly, we've had many happy clients along the way. Here is what some of them have to say about recruiting with Streamline Athletes: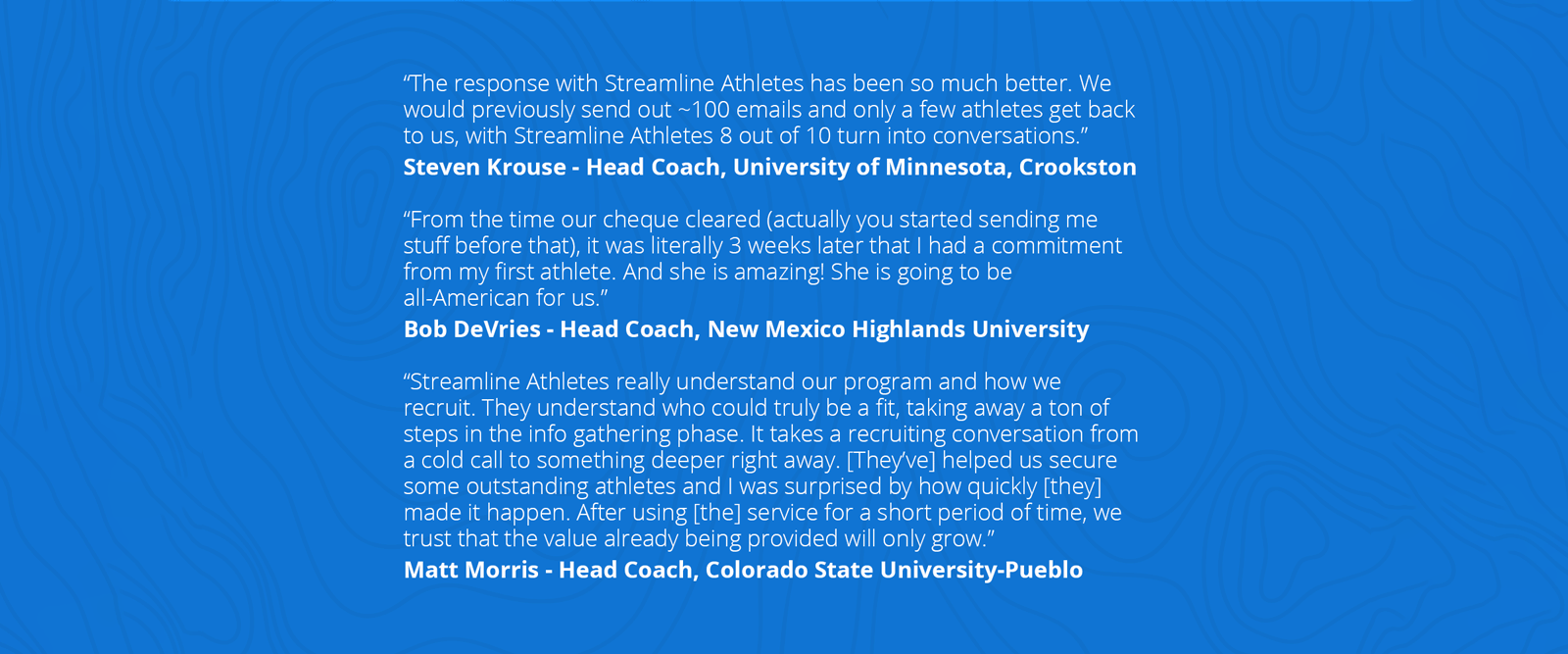 The Streamline Athletes model of recruitment focuses on having the highest quality of interactions, with the highest success rate of an athlete signing. What we bring to the table is a focused and targeted recruitment effort that aims to bring you the most impactful athletes for your specific program.
Think we could help you bring your recruitment to the next level? Feel free to reach out to us and set up an exploratory meeting!

Processing your application
There was an error sending the email, please try again
Great!
Check your inbox and click the link to confirm your subscription
Back to Homepage