Success stories: University of Minnesota, Crookston
In another edition of our Success Stories series we feature the cross-country program at the University of Minnesota, Crookston.
The Goal
Steven Krouse, head coach at the University of Minnesota, Crookston has a pretty clear goal:
• Set his newly established cross-country program on a path of success by adding some great men's and women's athletes to the team in short-order, and establishing a steady influx of athletes to his roster in the long-term.

About the University of Minnesota, Crookston
Established in 1966, the University of Minnesota, Crookston provides athletes with the opportunity to compete and learn in a competitive environment. With a smaller campus and close-knit community, Crookston has a lot to offer students with 35 on-campus majors and an emerging presence in NCAA D-II XC. Led by Coach Steven Krouse, the Golden Eagles men's and women's cross-country program is in the Northern Sun Intercollegiate Conference (NSIC) and part of NCAA D-II.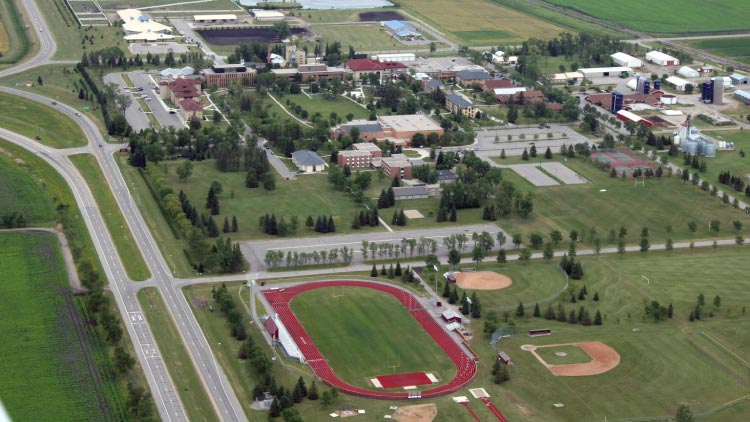 The Challenge
As an emerging program in its first few years, the University of Minnesota, Crookston cross-country team's focus is establishing its roster and reputation in both its conference (NSIC) and division (NCAA D-II). Before using Streamline Athletes, Coach Steven Krouse was relying on his own outreach and NCSA to find PSAs (potential student-athletes). The problem? The time spent finding, emailing and/or calling athletes on his own wasn't sustainable and the athlete information and athlete response from NCSA wasn't generating the volume or quality of new athletes he needed to see or resulting in many conversations.
The Solution
The quality of athlete profiles, conversations and the athletes themselves on Streamline Athletes proved to be just what Coach Krouse needed to add two men's cross-country athletes to his roster in short order. "Streamline Athletes simplified the process and the response has been a lot better than me randomly emailing athletes on NCSA", recalled Coach Krouse.
The Impact
Before using Streamline Athletes, the Crookston cross country team had a short amount of time on hand to secure commitments from athletes ahead of the 2020-21 academic season.

Here's an overview of his recruitment experience with Streamline Athletes:
The Streamline Athletes platform generated a pool of interested PSAs with complete athlete profiles for Coach Krouse to review.
After he was connected to athletes, Coach Krouse continued the conversation, conducting some Zoom calls and virtual visits with the top prospects.
Shortly after he had secured two athlete commitments: Tristan Morneault committed on April 2nd and Hanokh Gailson committed on April 27th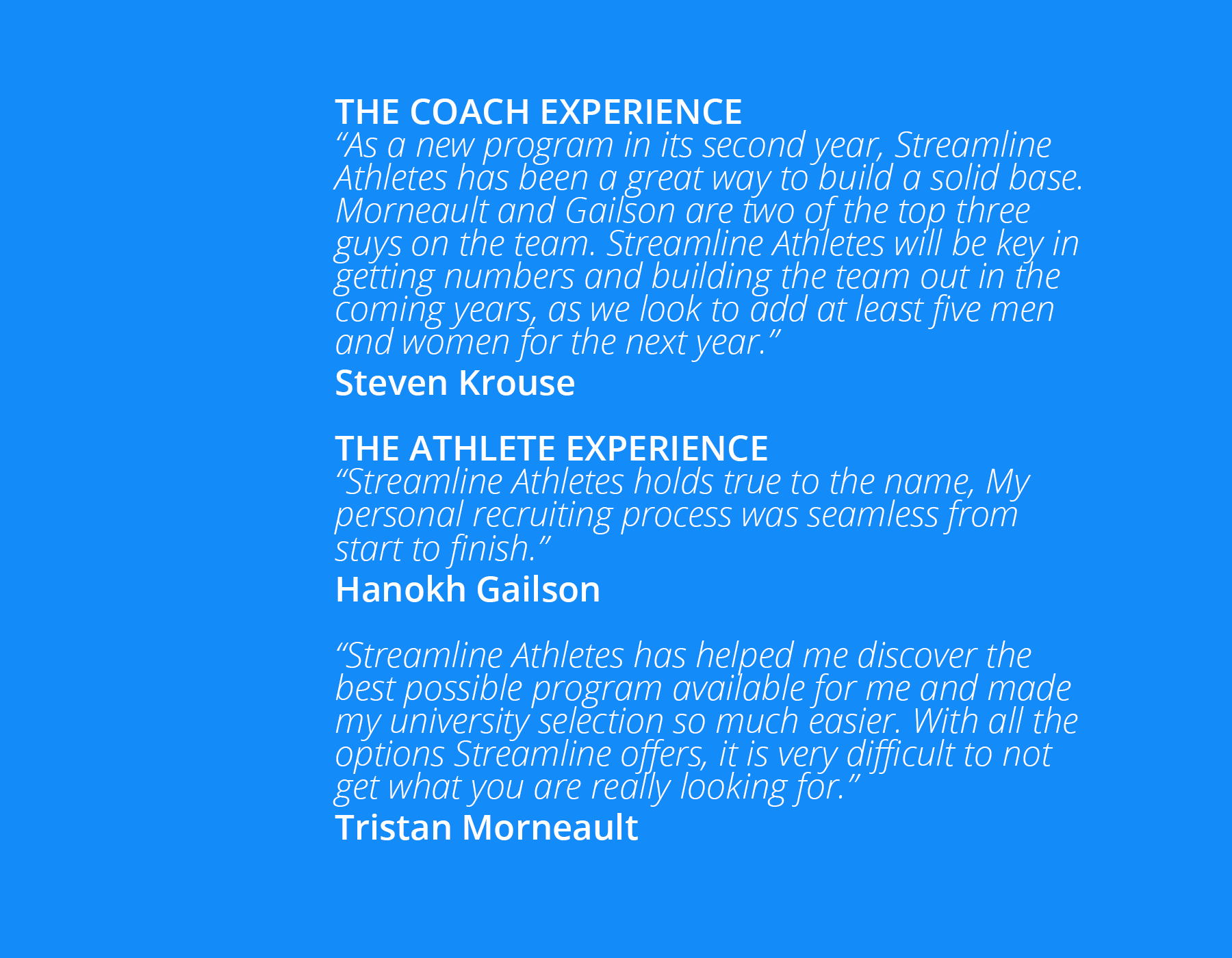 The Streamline Athletes Advantage
According to Coach Krouse, the primary benefits of using Streamline Athletes are:
Clear communication - Streamline Athletes program pages clearly identify what a team and school have to offer. As an XC only program, it's important to Crookston to communicate this early on with PSAs.
Pre-screened athletes – Every recruitable athlete in the Streamline Athletes database has a complete athlete profile so there's no guessing games when establishing which athletes meet the performance limits set by a program.
Efficient outreach – Coaches receive comprehensive and prescreened athlete profiles of PSAs that have expressed interest in their program, which means it's easy to review athletic and academic performance and prioritize athlete contact.
Immediate impact - Crookston joined Streamline Athletes late in the recruitment process last year and would have been happy with just one new athlete, so getting two in such a short window was a big win.
Recruit like the University of Minnesota, Crookston
With a little help from Streamline Athletes, the University of Minnesota, Crookston was able to fill some important roster spots.
We know that recruiting athletes can be hard, and as the only track and field/XC specific platform, we aim to make it easier.
Talk to a Recruitment Expert Today.

Processing your application
There was an error sending the email, please try again
Great!
Check your inbox and click the link to confirm your subscription
Back to Homepage