Success stories: Université de Moncton
Here we like to highlight some of the successes our clients have achieved using the Streamline Athletes platform. Some successes are small some are massive wins. Our team loves to hear every little achievement our clients have on their way to their recruitment goals. Today we are highlighting the success story of Coach Steve LeBlanc from Université de Moncton.
The Goal
Steve LeBlanc, head coach of the Université de Moncton track and field and cross country program, has some pretty clear goals:
Improve the process of communication between coach and prospective student-athletes on a local, provincial and national level.
Build a full roster with a steady influx of athletes coming into the program.

About The Université de Moncton
Established in 1968, the Université de Moncton is one of the few French-speaking universities located outside of the province of Quebec.
In addition to athletics, the Université de Moncton has a lot to offer students as it is home to some notable academic programs, specifically in the fields of science and engineering.
Led by Coach Steve LeBlanc, the Aigles Bleues are members of Atlantic University Sport (AUS) and U SPORTS with men's and women's track and field and cross-country teams.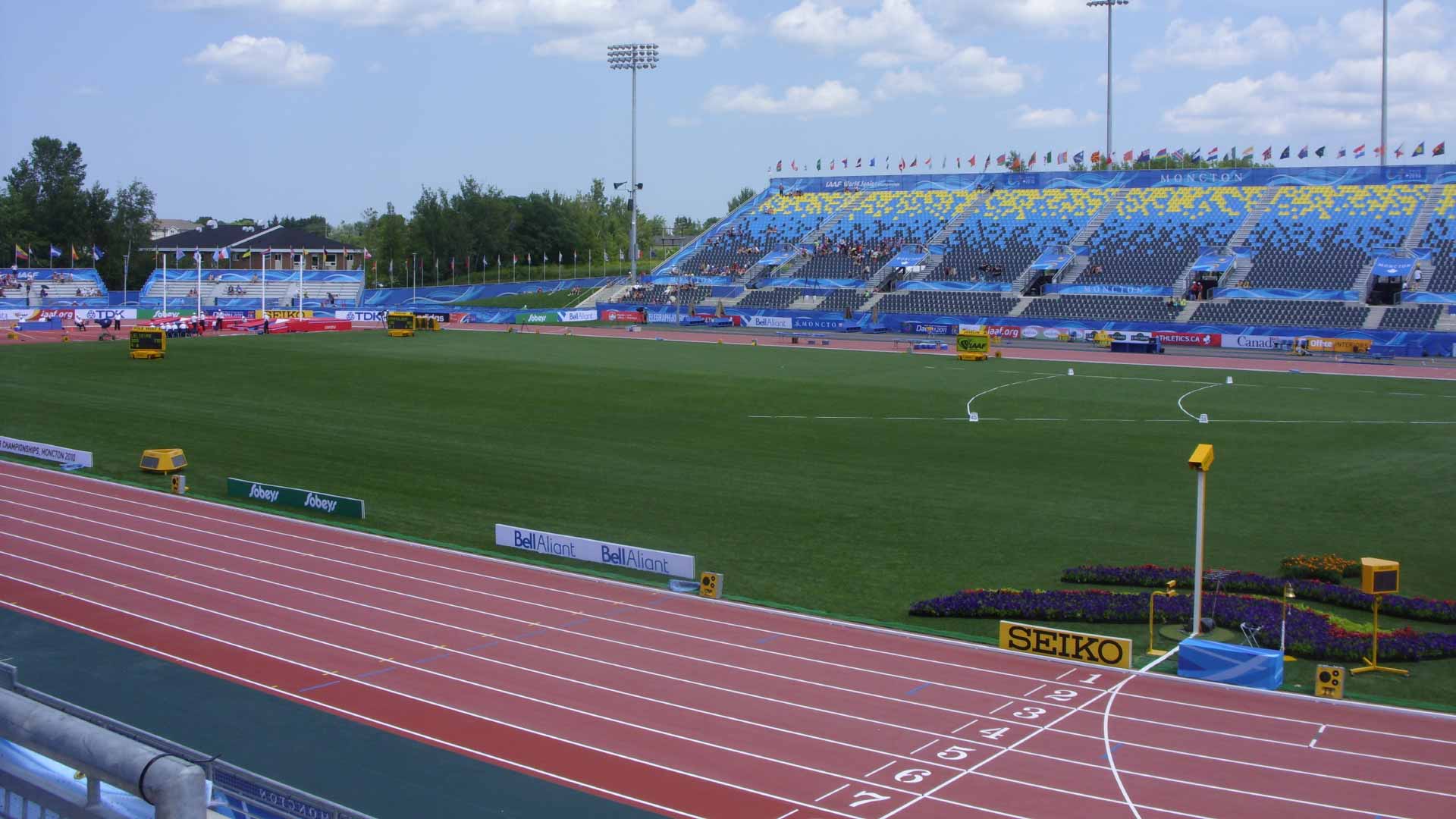 The Challenge
In an effort to grow their existing roster, Coach LeBlanc typically relies on his extensive network in the local track and field/XC community as a well-connected university and club level coach in Moncton, and Director of High Performance with Athletics New Brunswick.
However, even the biggest networks have some limitations. As a French-speaking school, the Université de Moncton's recruitment is limited to French-speaking students, which means finding prospective student-athletes that meet school admission requirements can often prove a challenge for LeBlanc's track and field program.
The Solution
The 'coach contact' feature on Streamline Athletes turned out to be just what Coach LeBlanc needed to add decathlete Max Mazerolle to his roster.
It can often be a challenge for the Moncton athletic program to scout Francophone athletes from the local French-Canadian population and further afield as there are typically no spoken language indicators on meet results and club athlete bios. If and when those athletes are found it's typically quite the task to manually sort through them all, "It's hard to know who's interested in coming here without contacting every single person, which is a very time-consuming task", recalled LeBlanc.
With recruitment success typically coming from outbound contact from the Université de Moncton program, their January 2020 athlete commitment was quite the role reversal.
Decathlete and New Brunswick native, Max Mazerolle created his Streamline Athletes profile in November 2019, complete with athletic history and performances, academic information and personal bio (including languages spoken).
In December 2019 he expressed his interest in the program by requesting contact with Coach LeBlanc. While Coach LeBlanc was fairly familiar with this local athlete, the athlete contact feature on Streamline Athletes gave him a complete summary of who Max is as a student and an athlete, and most-importantly helped him prioritize his recruitment efforts towards a prospective student athlete that was interested in joining his program.
By January 2020, Mazerolle committed and was the Aigles Bleu(e)s newest recruit.

The Impact
Prior to his use of Streamline Athletes, Coach LeBlanc's recruitment efforts were time-consuming and relied heavily on personal outreach.
Shortly after he was put into contact with Max Mazerolle, LeBlanc was able to easily fill a spot on his roster with a multi-event athlete that fit the university's requirements and was keen to join his program at Moncton.
According to Coach LeBlanc, the three biggest benefits of using Streamline Athletes are:
1. Access to more prospective student-athletes.
Using Streamline Athletes means that the pool of prospective athletes is larger than Coach LeBlanc's typical pool of local athletes. There are plenty of French communities across Canada where athletes are looking for a French-speaking school, and Université de Moncton is one of the few outside of Quebec.
2. No time wasted
Because prospective student-athletes can contact coaches directly, they are informed, interested and highly receptive to outreach. It provides an easier and more efficient way for athletes to find a program and vice-versa, as Coach LeBlanc doesn't typically have a lot of time or resources like larger programs.
3. A resource for athletes
In addition to the university athletics LeBlanc is also a local club coach which means he's often assisting local high-school athletes looking to go to college or university. Streamline Athletes becomes a tool for him to recommend so they can see what their options are, as a lot of them are looking to go out of province after high school.
Recruit like the Université de Moncton
With a little help from Streamline Athletes, the Université de Moncton was able to fill an important roster spot.
We know that recruiting athletes can be hard, and as the only track and field/XC specific platform, we aim to make it easier.
Talk to a recruitment expert today.

Processing your application
There was an error sending the email, please try again
Great!
Check your inbox and click the link to confirm your subscription
Back to Homepage