Transferring between the NCAA, NAIA, NJCAA & U SPORTS
Deciding to transfer to another university or college is often a difficult one to make; there is a lot to take into consideration. You need to make sure you understand the implications that come with moving schools and how transferring could affect you.
If this is the decision you want to make, Streamline Athletes is here to help you every step of the way. We want to help make the transition to your next school seamless, but remember, you will play a key role in this transition as well! The transfer process is not always easy, there will be some obstacles you have to face: release forms, paperwork and difficult conversations, so you need to do your homework. Do your research about the school you are interested in, about the association or conference you are moving to and how you can protect your eligibility.
Are you a high school student and want to get recruited? Click here 👇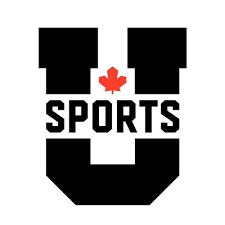 Are you looking to transfer? Let's get into it! And remember, if you are transferring, you need to understand that you have to play by the rules, but don't fret, we have outlined all the steps you need to take below!
---
1. Assess why you want to transfer
The transfer process can be tedious and stressful. Make sure you are transferring for the right reasons and are ready to put in the effort to make the move.
2. Begin your college search
Before moving from school to school, you need to seriously consider what you want (athletically, academically, etc.), where you want to go and why you want to make the move. Start a comprehensive search for universities/colleges and consider the following: Is this new school a right fight for me, on the track, on the field and in the classroom? Am I eligible to transfer?
Don't be afraid to research as many schools as you need to find the right one for you. Start browsing over 1,700 schools → here.
3. Decide on a school
Take into consideration what school will suit your needs. Keep in mind that academics are just as important as athletics, you are a student first, athlete second. Your new school should help you reach the goals that you felt you couldn't reach at your previous school. Location, student body population, campus life, extracurriculars and tuition fees are all things to think about too.
Wondering if you should go to a big or small university? Check out which is your right fit 👇

4. Learn and understand the transfer and eligibility rules
Now that you have a school in mind you will need to learn the eligibility rules of your new school, conference and/or association you wish to join. Understand that there are different rules depending on where you want to transfer to, be it one of the NCAA's three divisions, the NAIA or USPORTS.
Occasionally conference rules may be more restrictive than association rules. For example, in some conferences, there may be specific rules surrounding how long you have to attend your new school before you can compete - be prepared to have to sit out a season if this is the case for your chosen school. While for others, you may be able to compete right away. We have outlined all these rules in detail further down.
5. Learn about the admission process at your new school
While you may meet NCAA, NAIA, or U SPORTS transfer rules, you will also need to meet your new school's admission requirements. This will include academic standards. Reach out to the admissions office at the school you want to attend, just to make sure it is a good fit for you.
6. Talk with your coach and/or about your school's compliance administrator of your intention to transfer
Now it's time to have that difficult but necessary conversation. You will need to talk to your coach and/or administrator about your intention to transfer. You will also need to get permission from them to talk to other coaches.
This is how the process generally works: Say you want to transfer from University 1 to University 2, you will first talk with your coach/compliance officer/athletic administrator at University 1. You will then email University 2 saying that you want to join their team. The compliance office at University 2 will then email that of University 1, saying "we want to talk with athlete x, do you give us permission to do so?" Once permission is granted you are now able to talk with the coach at University 2.
That being said, communication with coaches at other schools in the NCAA for example can start after you have notified your current coach and your name has been entered into the transfer portal (the transfer portals applies to NCAA D-I and D-II). Whereas from NCAA to U SPORTS and vice versa there are practically no rules of agreement.
So yes...the process can be complicated, so make sure you do your homework and stay on top of all the latest rules and regulations!
7. Apply to your new school
Once everything is sorted and you have permission to contact other schools start applying to those universities and colleges sooner rather than later.
Good luck!
---
Association rules
Transferring to and from the NJCAA
FROM
Many programs in the NJCAA are two-year degrees, meaning it is very common for an athlete to start at an NJCAA institution and then transfer to an NAIA or NCAA university/college. Students are allowed to sign a letter of Intent with both the NJCAA and NCAA. This creates an exception of the rule that would require a student-athlete to receive a coach's permission to contact before transferring.
A few things to keep in mind when transferring from the NJCAA is that the NCAA and NAIA both require students to have at least completed one semester, have 12 transferable units and maintain a GPA of 2.00 at their previous school. Most students are required to sit out for 1 academic year (2 semesters, 12 credits each) before they are eligible to compete again. However, you can apply for exceptions (read more about the rules here).
TO
The NJCAA has no eligibility clock so some students may decide to transfer to a 2-year college to receive a certificate. The only rule they have is you can't have already completed 2 or more years of intercollegiate sport. To transfer, fill out this form.
Transferring to and from the NCAA
FROM
The most common type of transfer within the NCAA is to move between the three different divisions. If an athlete wants to transfer to or is on a current D-I or D-II team they must request "permission-to-contact" from their athletics director/administrator before contacting another school. They must inform their school in writing that they wish to transfer. Once that is done, the school then has 2 business days to enter the student's name into the transfer portal. This allows other schools to recruit and contact the student-athlete. If an athlete wants to transfer within D-III they can sign their own permission-to-contact self-release.
TO
The biggest deterrent about transferring to an NCAA school is that most athletes have to sit out a year before they can compete. This is why it is important to know your eligibility status. Here are the possibilities:
Qualifier: An athlete is able to practice and compete and receive scholarships as an incoming freshman.
Non-Qualifier: An athlete is ineligible to compete/practice or receive a scholarship as an incoming freshman.
Academic Redshirt (D-I only) or Partial-Qualifier (D-II only): An athlete is eligible to practice and receive a scholarship but is ineligible to compete as an incoming freshman.
If you are ineligible to compete, don't worry there are exceptions. The most common exception around this rule is to have a transfer-release agreement between an athlete's current and new school.
Find out your eligibility status and other exceptions here.
Also, be aware of inter-conference transfers. This is usually frowned upon and difficult to do.  When transferring within the same division make sure you select a school in a different conference.  
One more thing! The NCAA considers an athlete a transfer student if they took a break between high school and college or have attended a college previously.  Students must also meet any academic requirements and have maintained a GPA average of 2.00. 4-year college transfer students have to complete an academic year in residence (2 semesters without competition) but as said before there are exceptions! Once you transfer you'll need to register with the NCAA eligibility centre to compete.
Transferring to and from the NAIA
FROM
Unlike the NJCAA most programs in the NAIA are 4-year programs, so transfers are less common. The rules for transferring are very strict and athletes must work with their school's compliance office to make sure they meet all of the appropriate requirements. Like the NCAA, two of the biggest things to remember when leaving the NAIA is to know if you qualify as a transfer student and to know your eligibility status.
TO
The transferring rules for NAIA are very similar to that of the NCAA with just one major difference; you need to register with the NAIA Eligibility Center. The NAIA considers an athlete a transfer student if they took a year off between high school and college or attended a 2 or 4-year college as a student regardless of whether you participated in intercollegiate athletics. 4-year college transfer students have to complete an academic year in residence (16 weeks without competition), unless they have a written athletic release form from their previous college, have a 2.00 GPA, and have completed any academic requirements. If a student is transferring from a 2-year school they do not have to meet the residency requirement.
U SPORTS Transferring Options
The process of transferring is relatively simple. If transferring from then NCAA or NAIA  an athlete must follow the procedures of the association they are transferring out of and must fill out this form. One of the main reasons why transferring to a U SPORTS team is so appealing is because U SPORTS offers 5 years of collegiate competition. However, if you have completed 4 years of competition at an NAIA or NCAA school you are ineligible for U SPORTS competition. If you transfer from U SPORTS to the NCAA, you must sit out of competition for one year. Here are your options:
3 years NCAA + 2 years of U SPORT = 5 years of eligibility
If you have completed three years or less of NCAA competition you can transfer to a U SPORTS team and complete up to 5 years of competition.
1-year U SPORTS + 3 Years NCAA + 1 Year U SPORTS
If an athlete starts their academic career at a university in Canada and then transferred to the NCAA for 3 or fewer years they are able to return to a U SPORTS school and complete their years of eligibility up to 5 years.
---
Summary of Associations
Release papers
D-I & D-II = permission to contact and transfer portal
D-III = self-release OR permission to contact (for D-I)
NAIA = Athletic departments give athletes permission OR  written release (for NCAA)
U SPORTS = follow the rules of the association you are   transferring from
Competition after transfer
Comes down to both athletics and academic eligibility
There are intra-conference regulations
The sit-out period is subject to division and association

Summary of Steps
Assess why you want to transfer schools
Do your research and find your new school
Follow the rules! Understand transfer and eligibility rules surrounding your new school, conference and/or association of your choice. Remember to take into consideration admissions requirements, the eligibility clock of the association you are entering, if you are eligible to transfer and the fact you must gain permission to contact
Good luck, we are here to help you!

---
Looking To Transfer?
Let Streamline Athletes help you with your process! Email info@streamlineathletes.com with any questions you may have and don't forget to create your recruitment profile. This is where you will be able to contact coaches.

Processing your application
There was an error sending the email, please try again
Great!
Check your inbox and click the link to confirm your subscription
Back to Homepage