Feeling Proud: Results for Streamline Athletes Ambassadors in Tokyo
Searching for the right university, going through the recruitment process, and managing the pressures of high school can be overwhelming, to say the least. That's why we created Streamline Athletes, so that you can explore hundreds of programs based on your own unique goals to find the coach, team, and academic program that is the perfect fit for you.

Streamline Athletes highlights collegiate track and field recruitment stories and experiences of all kinds to provide soon-to-be high school graduates with more insight into the recruitment process and tips as to how they can start and progress with their own journey.
---
Three Olympic medals, two personal bests, and a National Record - all from one ambassador! Andre De Grasse led Team Canada to a best-ever fifth place finish in athletics at the 2020 Tokyo Olympic Games.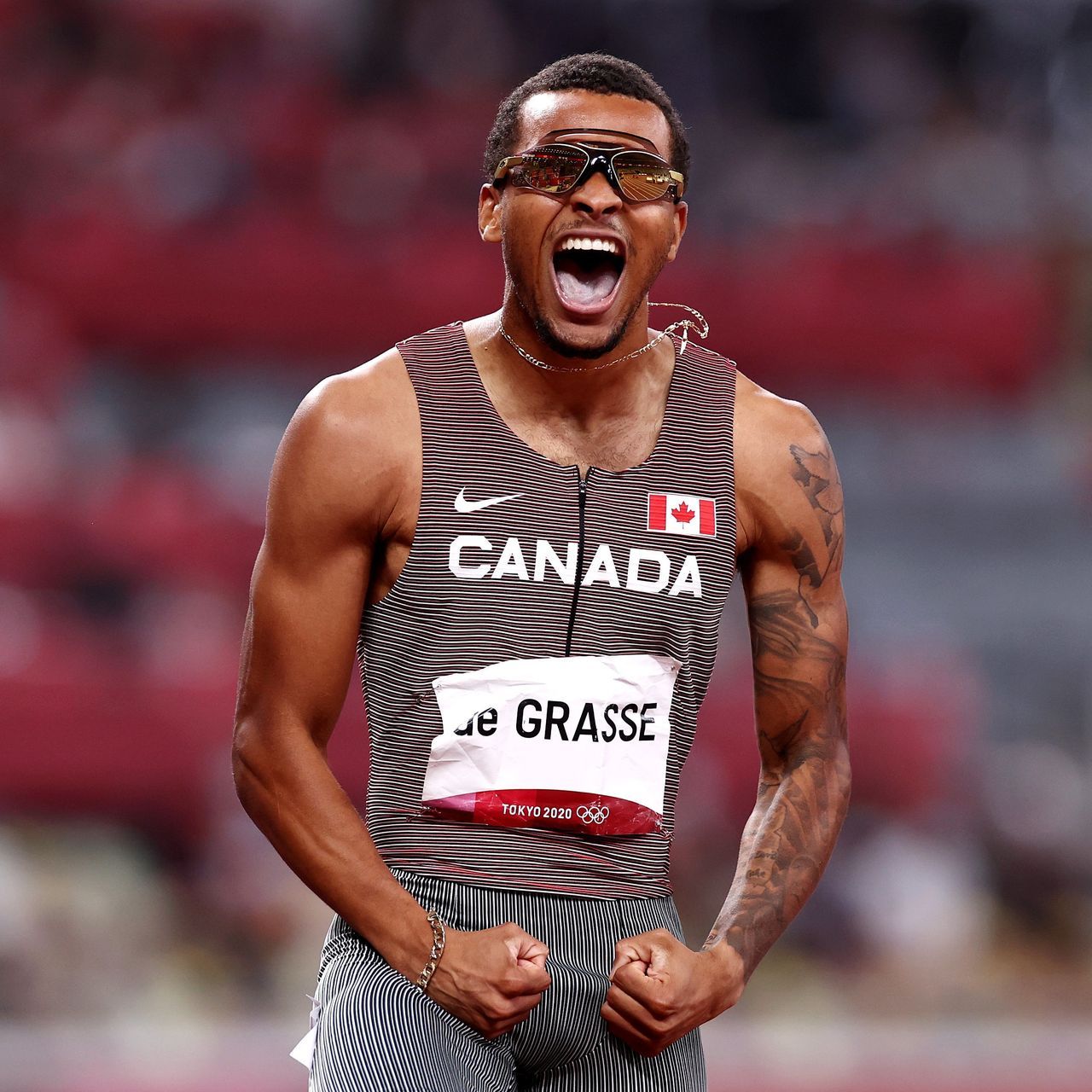 Sprinting Sensations
Andre's golden 200m run set a Canadian Record with a blistering time of 19.62 - his second personal best of the games after his 9.89 clocking in the 100m which earned him a bronze medal.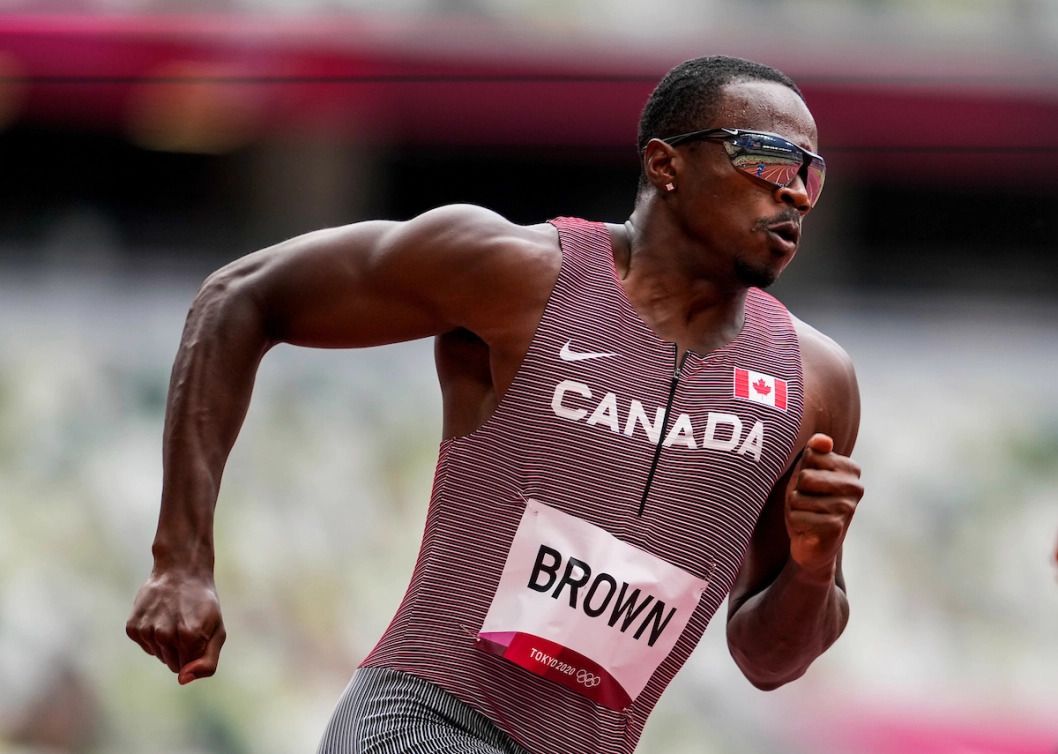 Aaron Brown looked dominant every time he stepped on the track and proved that focusing on the 200m was the right move for him as he placed fifth in the final with a time of 20.20. He then joined teammates Andre De Grasse, Jerome Blake, and Brendon Rodney on the podium as team Canada defended their 4x100m Olympic bronze from Rio in spectacular fashion.
Fun fact: Aaron showed Andre around the University of Southern California when he was a recruit - he actually gave him a campus tour! As Aaron moved on to run pro for Nike, Andre became the "resident Canadian" Trojan after transferring from Coffeyville Community College.
Transferring into the NCAA can be a great way to ease the college transition and improve your grades if you are not confident in your SAT scores/marks out of High School. To learn more about Andre and Aaron check out this episode of "Starting Blocks" on our YouTube.
Going the Distance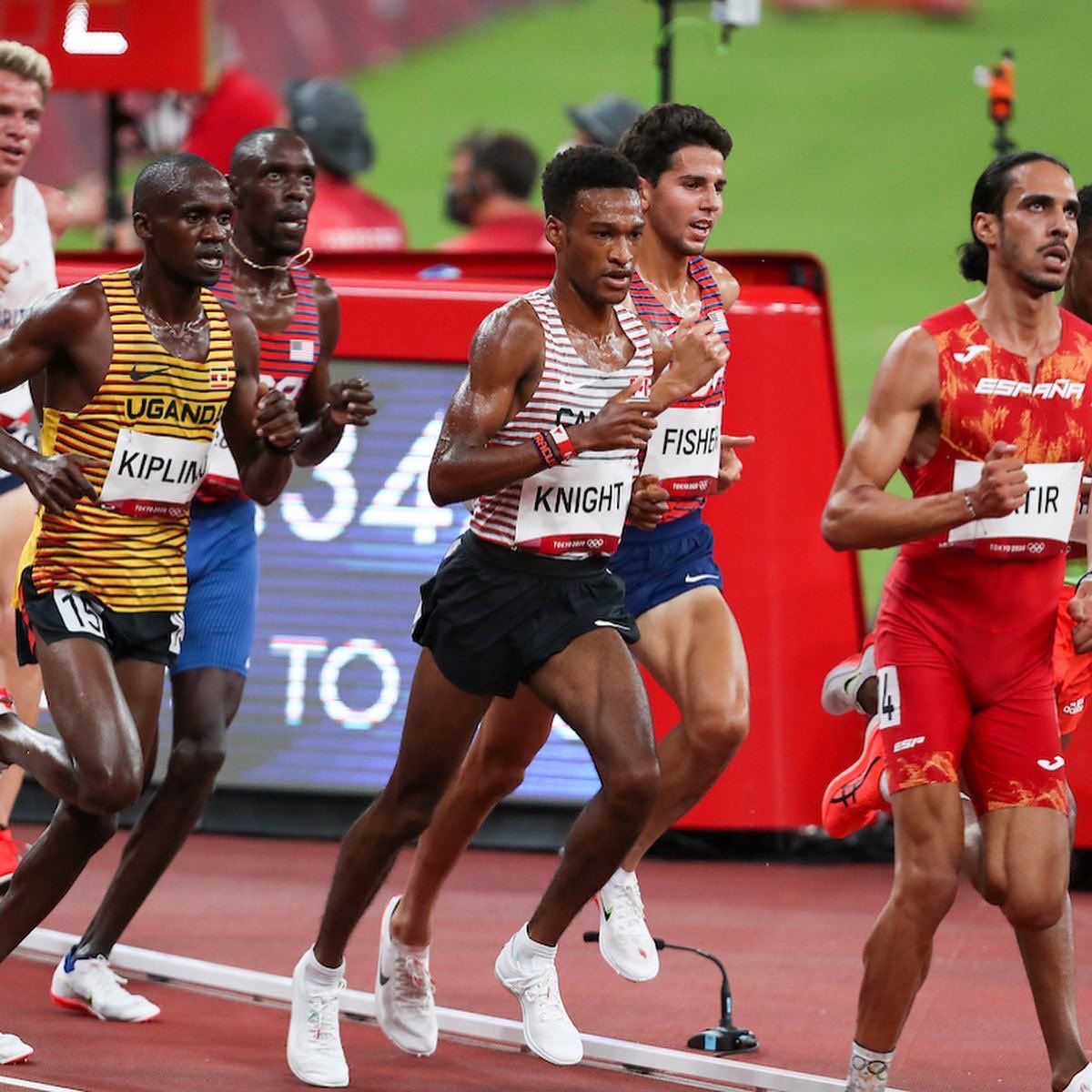 Justyn Knight made his Olympic debut as a finalist in the men's 5,000m with a seventh place finish. The Syracuse University alumni looked poised, comfortable, and ran with a confidence that we look forward to watching for years to come.
University of British Columbia (UBC) alumni John Gay left Tokyo with a personal best and the title of Olympic Finalist after running 8:16.99 in his heat. He finished 15th in the men's 3,000m steeplechase and was the second Canadian following teammate Matt Hughes who placed sixth.
"Start to finish, my first experience on this stage was nothing short of incredible. From the gracious hospitality of our hosts to the electrifying and supportive atmosphere cultivated by my Athletics Canada team, I'm turning the page on this chapter full of gratitude for all those who reaffirmed in me the belief that sport can be a force for good." - John Gay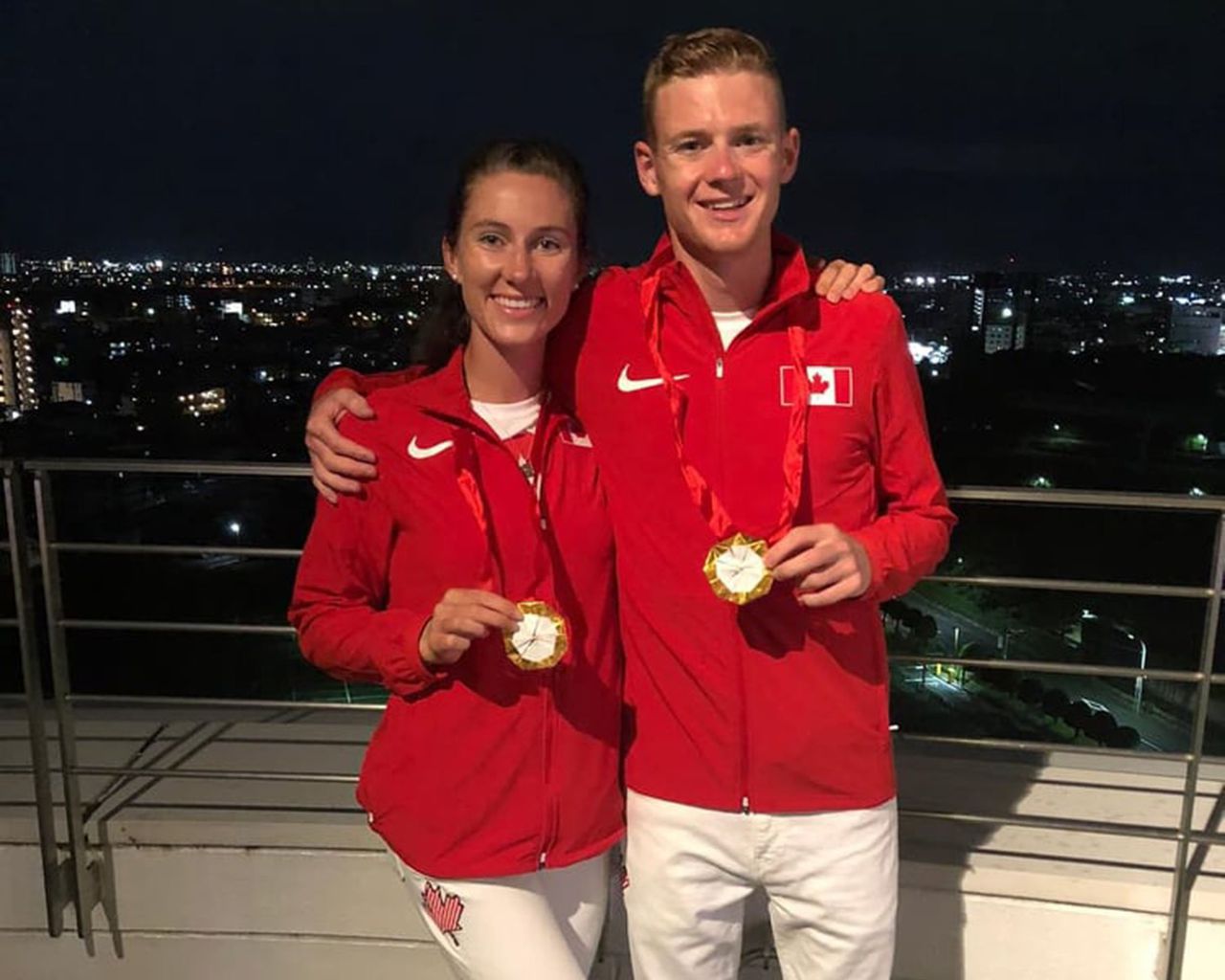 A special shout out to our very own Natalia Hawthorn (also a UBC alumna), who competed in the women's 1500m. Natalia proved she has the grit to be at this level as she battled on after a tripping at the bell lap threatened to take her out of the race. Natalia finished 31st in a time of 4:08.04.
Regan Yee did her hometown of Hazelton, BC proud as she took to the track in the 3,000mSC. Regan placed 29th with a time of 9:41.14 and was supported in her Olympic lead up by her coach Mark Bomba who has worked with her since her collegiate days at Trinity Western University.
"I stood on that start line with a full heart knowing I had the support of my family, friends and hometown. So, thank you to every single person who has made this journey an incredible one." - Regan Yee
Field Phenoms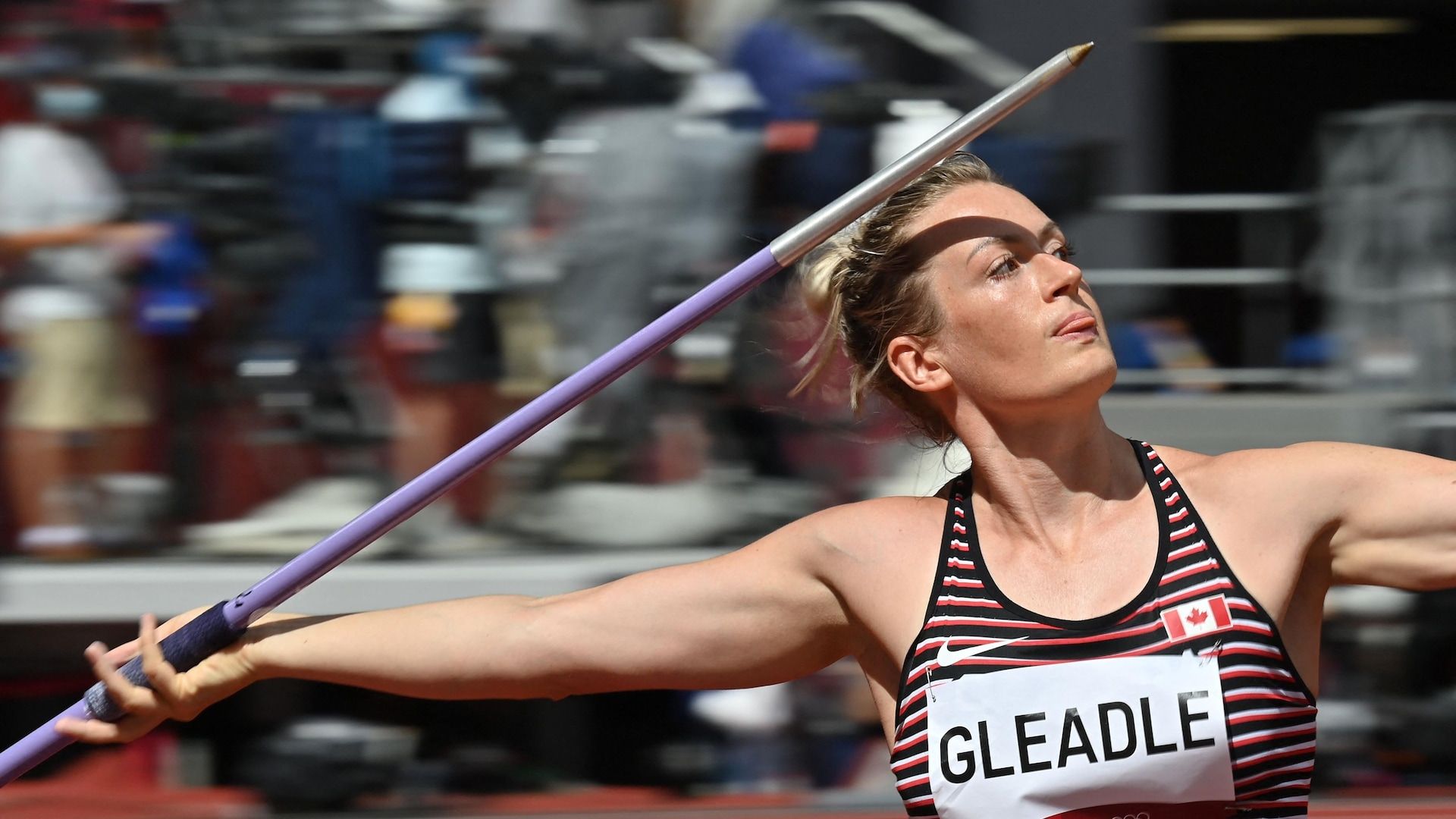 UBC alumna Liz Gleadle is a three-time Olympian and the Canadian Record holder in the javelin. Despite the best warm-up she's ever had at an International event,  Liz was frustrated to place 23rd with a throw of 58.19m and not to advance to the final.
After taking a couple hours to herself she immediately went back to the stadium to cheer on her Canadian teammates - showcasing that while we all dream of medals and PRs, the real victory of the games is the support athletes like Liz show one another.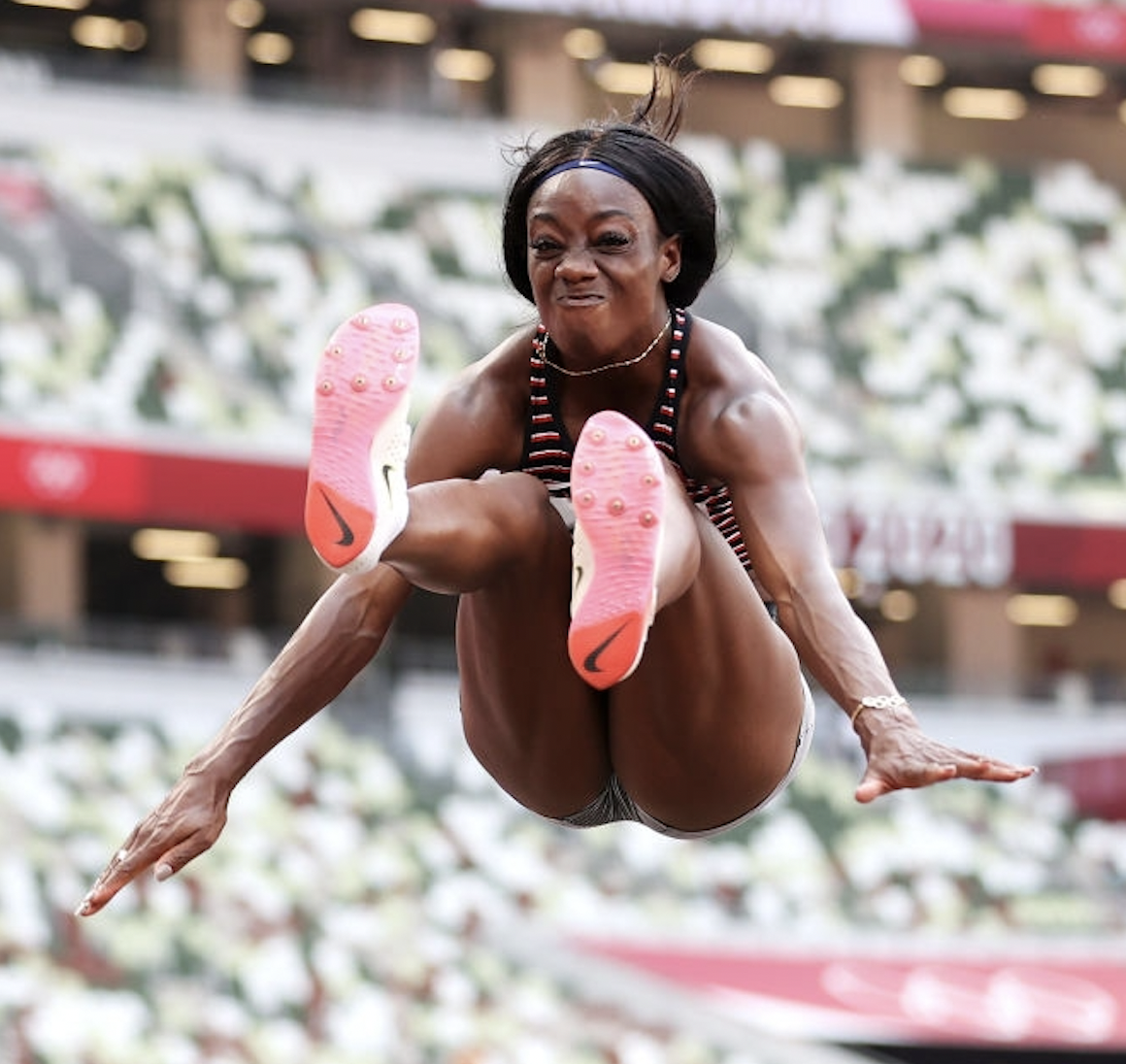 Two-time Olympian and Canadian Long Jump Record Holder Christabel Nettey placed 22nd with a leap of 6.29m. Christabel attended Arizona State University.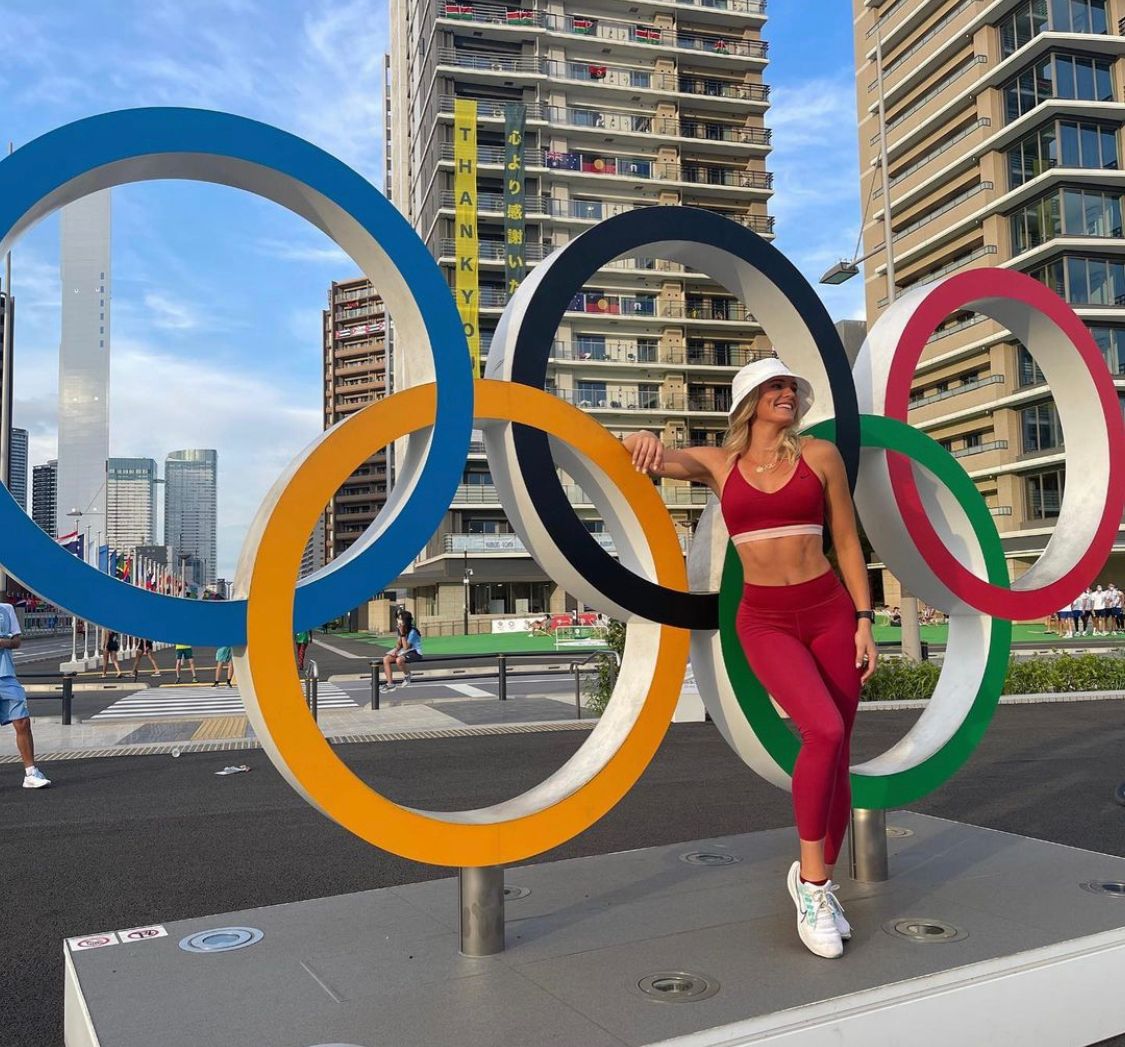 University of Miami graduate Alysha Newman did not qualify for the final after she was not able to vault a mark in qualifying. She spoke with heart-wrenching honesty about the struggles she faced over the past year:
" A couple weeks back I stood on the runway, crying, looking at my coach and said "I can't do this". Not physically but mentally I was completely burnt out. I was running off of promises, contracts and off of people saying "Alysha, don't worry you always show up when it matters" but what people didn't realize is, I wasn't THAT Alysha in 2021. I was Alysha who needed a break."  - Alysha Newman
When athletes are vulnerable and open with their struggles it shows the layers of resilience and determination that it takes to compete at the highest level. When we have the privilege of watching these athletes perform it is often without an understanding of what they have overcome to be there. We wish Alysha all the best and are filled with admiration for her as she takes a well-deserved break.
A huge congratulations to all our Ambassadors who represented the maple leaf so well in Tokyo. We are looking forward to seeing what's next for all of them, and encourage you to stay tuned as we bring you more ambassador content over the following months.
---
Are you looking to pursue track and field and/or cross country at the collegiate level? Well you are in the right place! In North America there are over 1700 colleges and universities with track and field and/or cross country programs, it is just up to you to do your research and find your best fit for post secondary academics and athletics.
Get started today at streamlineathletes.com and don't hesitate to email us with any questions you may have at info@streamlineathletes.com, we are here to help.

Processing your application
There was an error sending the email, please try again
Great!
Check your inbox and click the link to confirm your subscription
Back to Homepage