Paige Marchant and Eastern Michigan University: A bright future ahead as Marchant makes XC debut
A freshman with the Eastern Michigan track and field/cross country program, Paige Marchant enters this cross country season as a key scorer for the team during the fall and beyond. After securing a 1500m U20 Canadian national title earlier this year, Marchant looks to build on her success as she begins her collegiate career.
"My goal is just to kind of get through this first year, adjust to the training and the workload of college life, athlete or not, being away from home and everything," says Marchant. "I want to finish my conference within the top 10, I think that's a good goal. Outside of collegiate I would like to make the U20 World cross country team."
The Eastern Michigan women looked strong, placing third at the Mel Brodt Open (hosted by Bowling Green State University) and overcoming Central Michigan after losing out to them in their season opener. As the season continues, the focus will be on team tactics and running as a pack.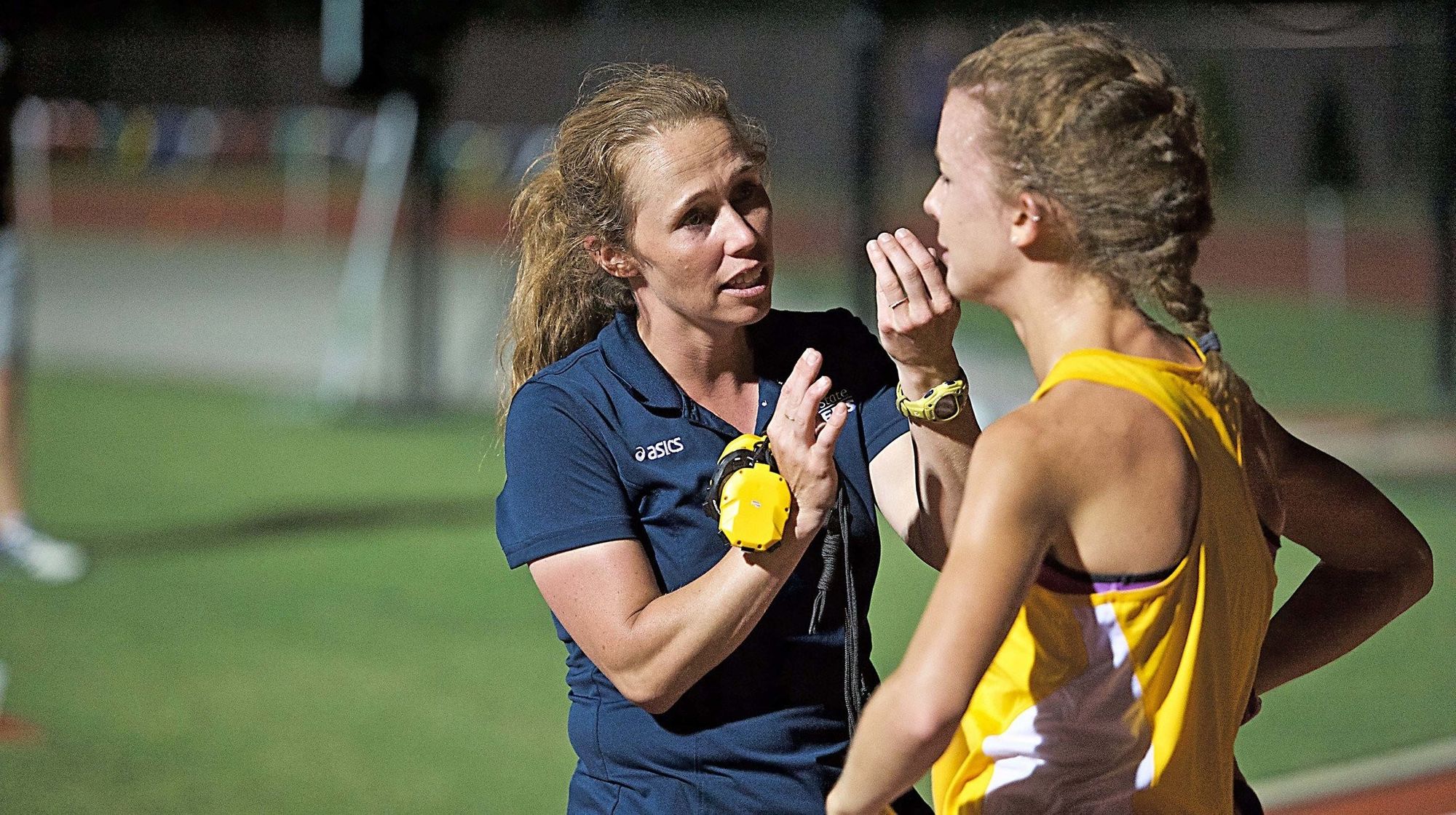 "I think our team goal is just kind of stick together. We don't want a big gap, like we had the other day. We want a pretty small gap between our top five girls. So, our goal is just kind of that gap of less than a minute, which was what it was yesterday," says Marchant.
Paige is currently adjusting to the coaching program of Eastern Michigan. She kept out of racing early in the season and made her cross country debut in Kentucky at the Live in Lou XC Classic, where she was the 11th woman across the line and the second from Eastern Michigan in a time of 17:17.6 over the five-kilometer course – an impressive inaugural performance.
"My training back at home was pretty similar. We did an extra workout compared to here [at Eastern Michigan], but it's different doing everything together. I used to run alone a lot, especially on my recovery or non-workout days. So it's very nice. We have lifting and our easy runs altogether…so it's more of a team here than I had back at home."
As for her strong recent performances on the track, including a 2:08 800-meter and 4:21 1500-meter, Marchant finds inspiration from her aunt Lanni, a former Canadian marathon record holder.
"I always text her and ask her for advice about my runs and everything. She's a really hard worker. She's come back from a lot. She just had to get surgery not too long ago and she's coming back and she's coming back really strong. She motivates me to stay consistent for sure," says the younger Marchant.
Using Streamline Athletes, Marchant was able to connect with various universities about running in college, including Eastern Michigan. Through this process, Marchant found a program that suited her needs as best as possible.
"It was so easy to use…I got to reach out to a bunch of schools. I remember during my recruiting process, I had a call with a coach at least every single day. Or even twice a day sometimes," says Marchant of her experience with Streamline Athletes' track and field recruiting platform.
"I started to keep my options open and it was so easy. I just had to email them and then we set up a call the next day…If I was interested I would keep talking to them. It was definitely easier than finding coaches' emails by myself and emailing them. I feel like Streamline kind of had a different, closer connection to them."

Watch out for Paige Marchant on October 28th at the MAC Conference Championships and the NCAA DI Great Lakes regional meet on November 10th.
---
Eastern Michigan University Track & Field/Cross Country Recruiting Standards

While Paige's performances are not exact recruiting standards for Eastern Michigan, her grade 11/junior and grade 12/senior track and field performances are listed below as an example of how a Canadian female track and cross-country runner was successfully recruited to Eastern Michigan.
To find out where you (or the student-athlete in your family) would be a fit based on your personal goals, athletic performances, academic grades, and budget, the best option is to book a 30-minute advising session with Streamline Athletes. A recruitment expert will meet with you and following the meeting, will provide you with a step-by-step recruitment action plan to meet your goals.
Paige Marchant's grade 11 (high school junior) track and field performances as an indicator of Eastern Michigan University's recruiting standards:
Paige Marchant's grade 12 (high school senior) track and field performances as an indicator of Eastern Michigan University's recruiting standards:
(Paige Marchant's data in the tables above provided by Athletics Canada)
Processing your application
There was an error sending the email, please try again
Great!
Check your inbox and click the link to confirm your subscription
Back to Homepage