Building Champions: Coach Jenny Swieton's Leadership at Central Michigan University
The women's track and field and cross country team of Central Michigan University is a division I NCAA program led by head coach Jenny Swieton, an accomplished former CMU athlete in her own right. Having coached three All Americans, three program record holders, five conference champions, and brought the team their first indoor title in 15 years (2019), Swieton has made great strides since assuming the head coach position in 2017. Last year the team placed 17th at the NCAA regional, with junior Emily Paupore placing 69th against some of the best teams in the country, including many from the BIG 10.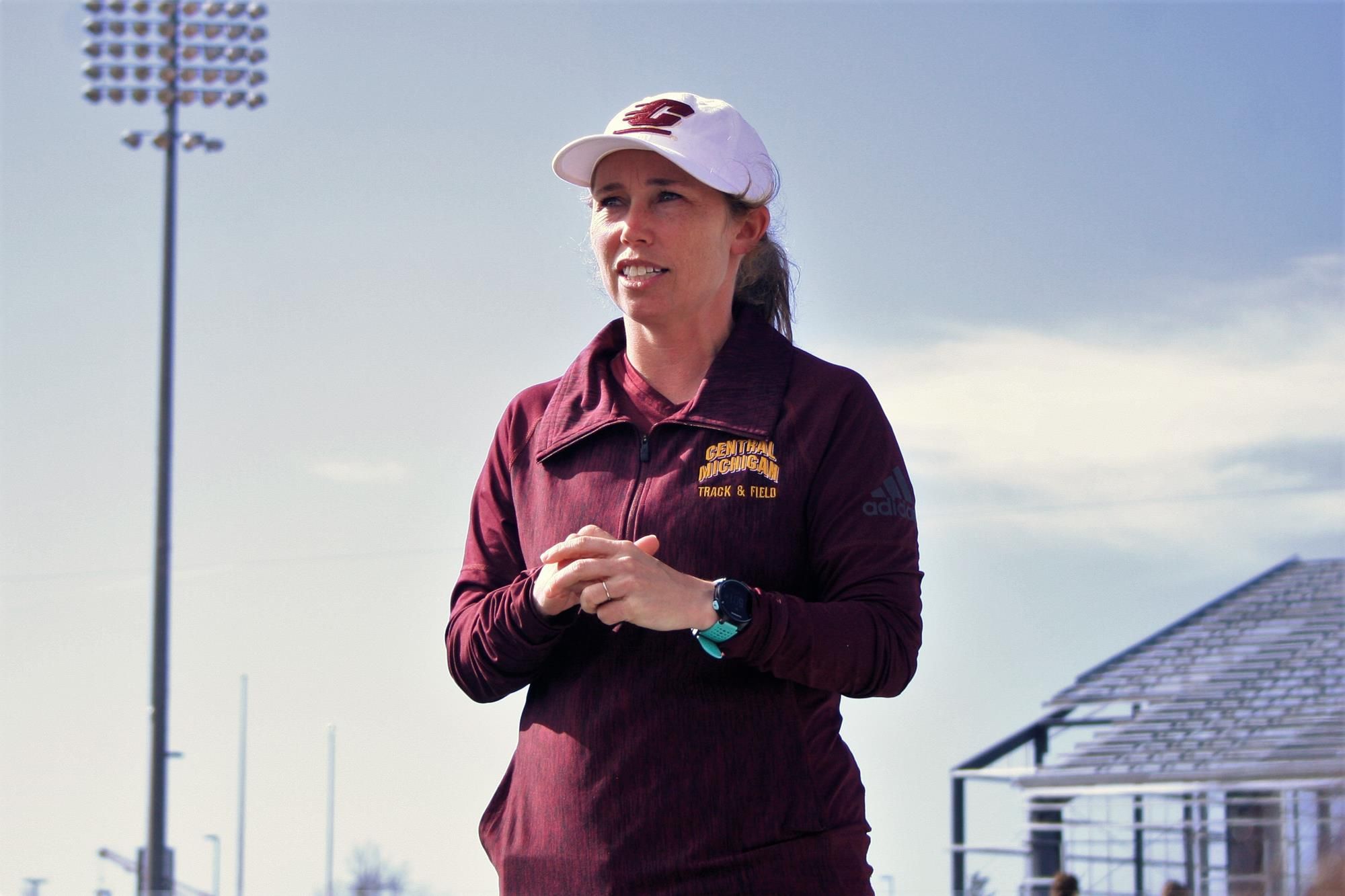 "I think our biggest or the most important goal is just to get better every day. We always say we want to be better than we were yesterday," says Swieton. "We want to be getting better as a team and individuals. So placing high at the MAC meet, placing high at regionals for cross, getting more people to the first round of NCAAs and getting people to nationals … I think those are our main goals."
Swieton and the CMU coaching staff are focused on building a team culture where women support one another and work hard to achieve a team goal. Coach Swieton emphasizes building mental confidence in her athletes while also maintaining a relaxed team environment. With every athlete who scored at their last conference meet eligible to return for this coming season, the team will continue to be able to build a tight-knit team culture.
"We have women that celebrate each other's successes, even if that means they finished ahead of them … they are so happy for one another. Going into this year, I want them to think, why not you? As a teammate, why not you? If somebody's questioning their confidence, question them back and say, why not you? As an individual, I want them to think, why not me? Why can't I do these big things? And then as a team, why not us? Why can't we make a big jump as a team in the conference meet?" says Swieton. "I think we're a little goofy. We're not the hyper focused super serious team all the time because I've found that our team does better when we're having fun. So like we play music at practice and we have a good time. When it's time to jump or throw or do an interval they're focused they're going to give everything they have, but they also enjoy practice. It should be the most fun part of their day, you know?"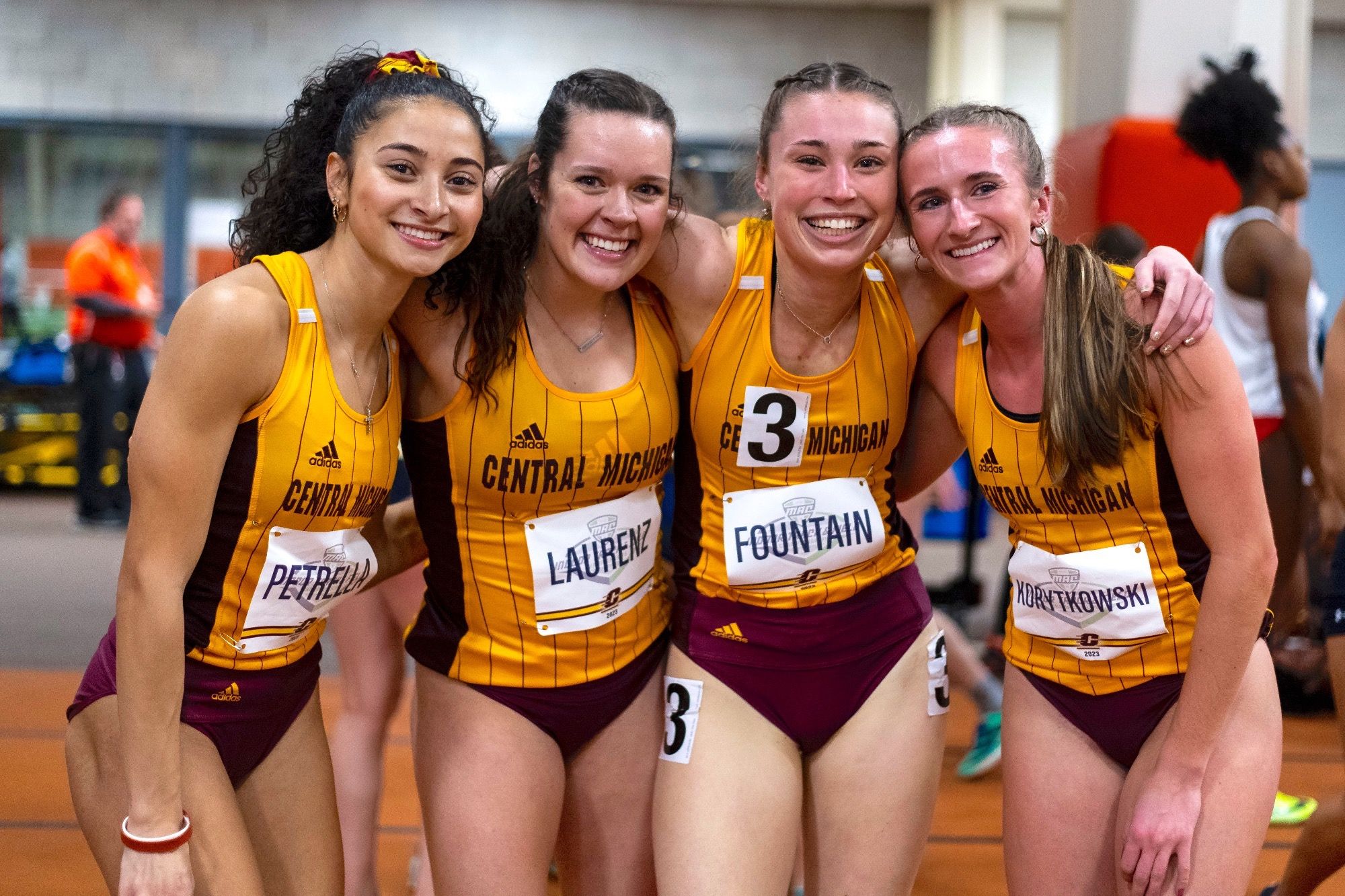 Swieton and CMU's recruiting focus in the near future centers around jumps and throws, as well as bolstering their already plentiful distance roster.
"I think in terms of jumps and throws, we're really going to go after some people this year. Distance runners as well," says Swieton. "Honestly, the kids that are going to make the biggest impact are who we want regardless of their event area. We're kind of looking to build depth to help get training partners for people."
As for the town of Mount Pleasant, Michigan, it offers an area built around the university, making Central Michigan a supportive space for student athletes. "I went to CMU, so I feel like I can speak to this a little bit. To me, Mount Pleasant in Central Michigan just feels like home. We're a D-I school in a smaller town … 25,000-26,000 [people]," says Swieton. "I think what's kind of cool is it's a college town, so everybody in Mount Pleasant supports CMU and that's fun."
The university as a whole also offers a wide range of opportunities as a student, as well as a robust mid-sized student population of 11,000+, totally fulfilling the "student" half of being a student athlete.
"We have a million majors. We have a great health sciences program, we have a med school, a PT school, audiology programs, speech engineering clinic. All those things right on campus. We also have a really great engineering program and education program, a really good business school, one of the best in the Midwest," says Swieton. "As far as an education, in perspective, you can get anything that you want and need here. There are really good study abroad opportunities."
The team opened its season at the 38th Annual Jeff Drenth Memorial meet on September 1st on a high note with the women's team finishing 1st and the men's team 3rd.
---
Need support getting recruited to a program like Central Michigan?


Processing your application
There was an error sending the email, please try again
Great!
Check your inbox and click the link to confirm your subscription
Back to Homepage