Chasing Excellence: Tristan Morneault and UMC's Cross Country Quest for Conference Glory
Now heading into his final year of cross country, Tristan Morneault is a standout athlete on The University of Minnesota-Crookston's cross country team. Hailing from New Brunswick, Canada, Morneault has carved out a name for himself inside the Crookston top seven, consistently scoring points for the team at big meets.
"Tristan has emerged as the leader of our men's cross country team and was voted team captain last season as a sophomore," says head coach Steven Krouse, "Tristan leads by example and always shows up to practice with a positive attitude. On the course, Tristan had a breakout season and improved his 8k personal best by over 1:30 from his freshman season."
As the years have gone on, the goals for both himself and the team have increased. While the team hasn't had the strongest showings at conference championships, placing 12th out of 14 at the NSIC championships in 2022, Morneault believes the team is capable of pulling out a much stronger result.
"I want to get a top 40 position in our conference," says Morneault, "I think that would set our team up pretty well for a good position…this is our year where we get to show up and impress people. I think a lot of people still expect us to finish in that low tier, 10, 11, 12 position, but we know we're better than that and we want to make sure that we show the conference and the region that we can compete with everybody."
The team is bolstered by the entire top seven returning to race in the fall, a rarity in NCAA cross country. As for training, U-Minnesota Crookston has focused on developing their athletes without burning them out so that they're prepared for championship season.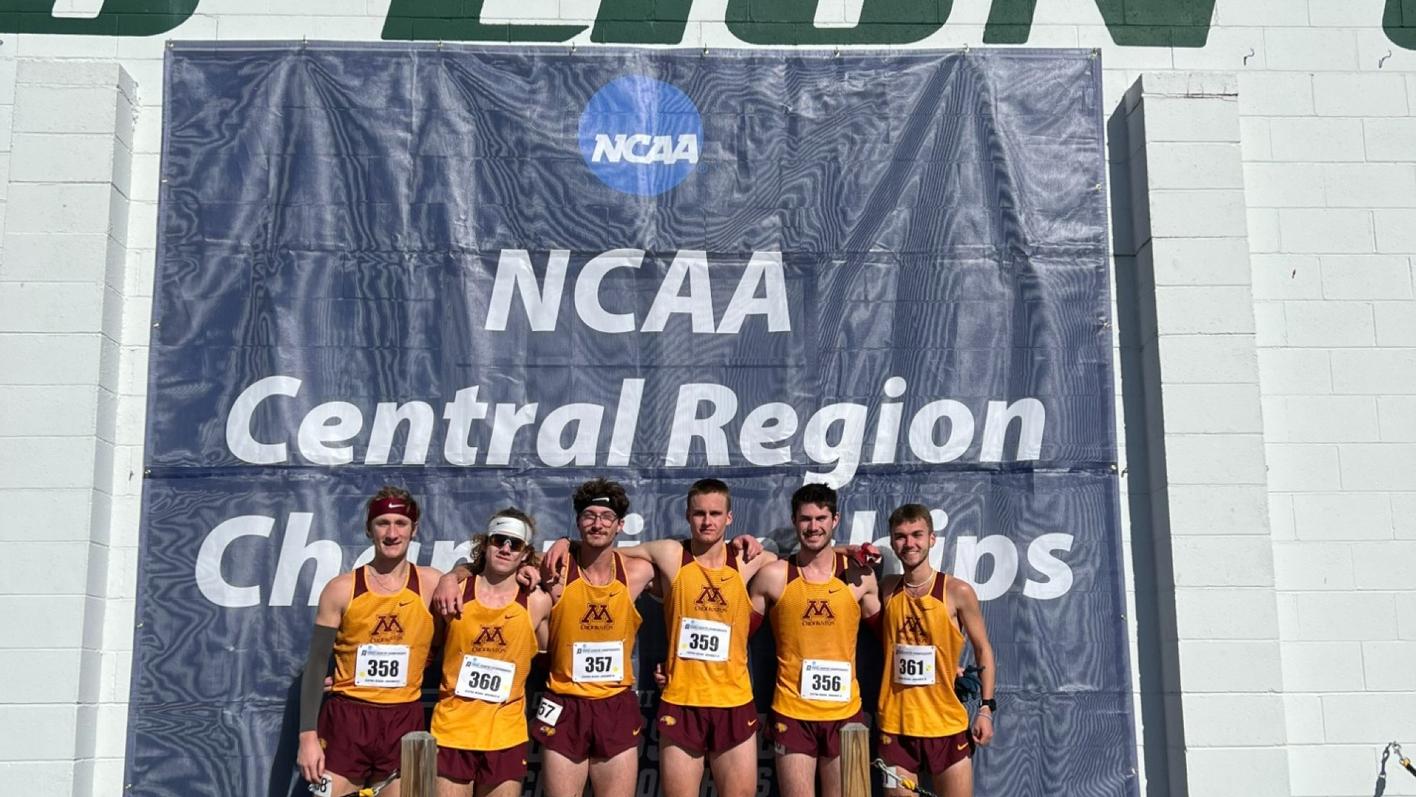 "It's all right to get our mileage in, but if you don't feel good, if you don't feel fresh, come those days where you got to train hard and you got to race hard, then there's no point of doing them because you're just kind of burning yourself", says Morneault, "we are making sure that we're always staying fresh, working hard, having that mileage under our legs and really making sure that we don't injure ourselves during the season."
The coaching staff at U-Minnesota Crookston has proven invaluable to cultivating a strong team culture, with coach Krouse ensuring that his athletes come first.
"I think the first connection…kind of just felt right," says Morneault, "Having that connection with your coach where you can actually talk to him…And again coming from so far away, from day one, he has been there to coach me. Making sure everything's settled, my classes - anything - he has been there."
U-Minnesota Crookston provides a close, tight-knit community of students that support athletes and the variety of sports across the university, including plenty of encouragement for their up and coming cross country squad.
"Everything fell into place and I'm really happy that I chose to go here," says Morneault, "It's a small community…every student-athlete knows each other, we're all there to support each other. The athletic facilities are good, too. Whatever we need, we have…people come out to our events, people want us to succeed, like every day, every week. You'll see in the community newspaper that we always have a page out there."

Through Streamline Athletes, Morneault connected with U-Minnesota Crookston and coach Krouse and found a university that fit his needs perfectly, both as a student and as an athlete.
Check out this article from three years ago when Morneault had just committed to Crookston.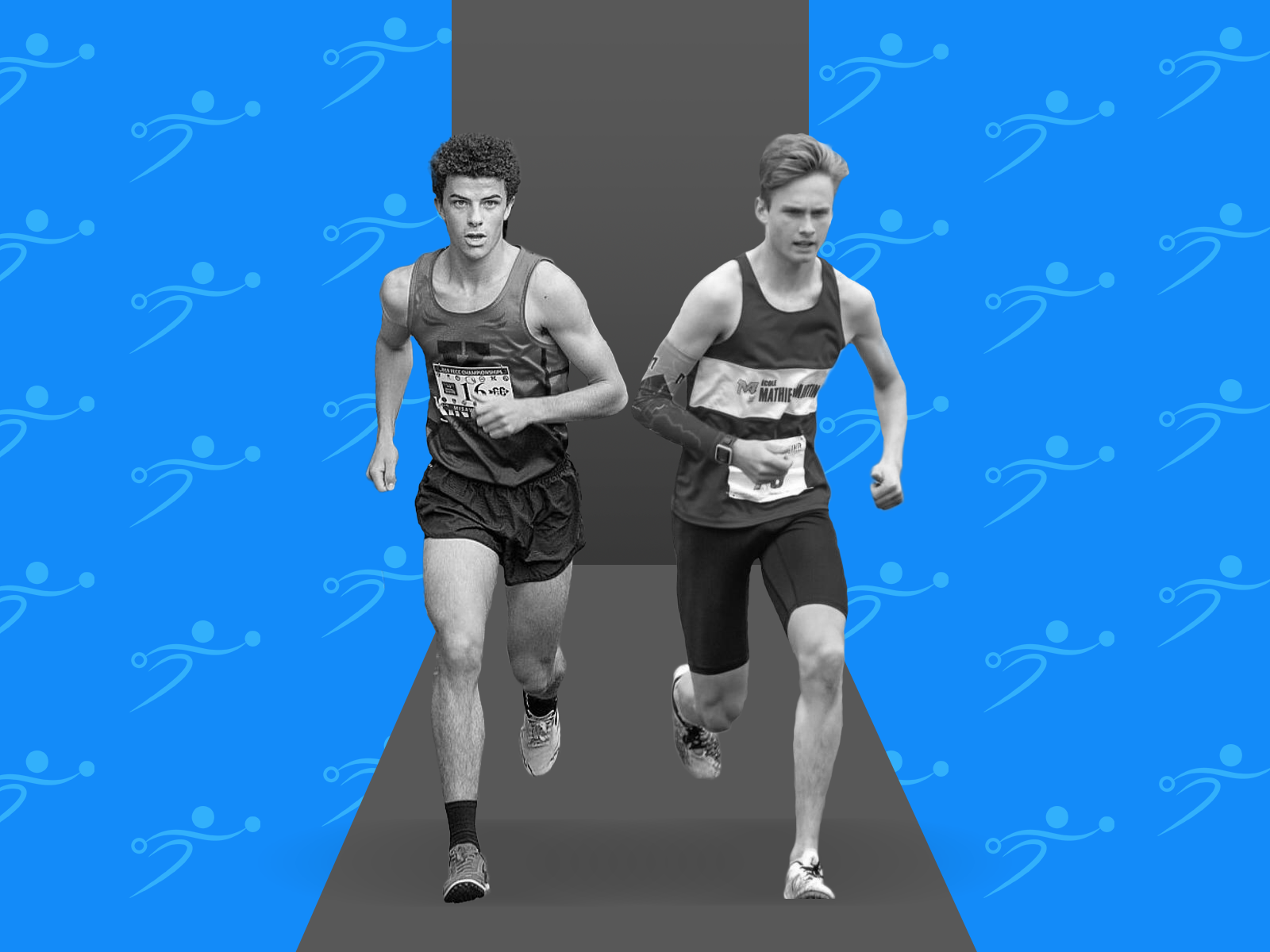 "It was super helpful and super easy to connect to really any university you want to," says Morneault, "It lets you make connections with coaches and schools that you want to. Having the opportunity to have coaches connect with you directly was super helpful."
"Streamline has been great with connecting me with athletes I otherwise would have not known about. In addition, I like how Streamline helps connect athletes based on our program's standards and goals. I have yet to have a negative experience with any of the Streamline athletes who have committed to and have been part of our program", says coach Krouse.
Morneault and the team will open their season on September 1st in South Dakota at the Augustana Twilight invitational. With the team ranked 12th in the NSIC poll heading into the 2023 season, Morneault and the Crookston squad will have much to prove over the following months
Are you a student-athlete or parent looking for a recruitment opportunity like Tristan?


Processing your application
There was an error sending the email, please try again
Great!
Check your inbox and click the link to confirm your subscription
Back to Homepage