My journey from college recruitment to pro running
Getting to do what I love for a living is pretty cool, to say the least. I feel incredibly grateful to run professionally and train full-time with Puma Elite Running. Competing at distances everywhere from the 5000m on the indoor track to the half-marathon on the roads has already brought me exciting opportunities. I've tested my fortitude, physically and mentally, in places as far-flung as Kenya and the Bahamas. Running is more than a job to me, though–it's a true passion and also a way to connect with others. Some of my closest friendships have been forged through shared suffering and bonding with my high school, college, and professional teams.
My college years set me up well for what I hope will be a long career in the sport, and I also had the privilege of living and training with women who made me a better athlete and person every day. Although we never achieved our dream of an NCAA cross country championship, being in the hunt every year was a thrill. No feeling will ever replicate that of pursuing a shared dream on the biggest stage (or the big dance, as they call it). Wearing the Stanford jersey for four years meant so much–and later on, New Mexico served as a great launching pad into the world of professional running.
In my own track and field/cross country recruiting journey, my biggest priority was finding a program that would challenge me and also support my dream of one day running professionally. What appealed to me about the programs I seriously considered was that the coaches took a long-term view, the teams were filled with strong women, and the academics would open other doors. When I was in high school (way back in the day), recruiting didn't begin until the summer after junior (grade 11) year. I'll never forget the first time my phone rang that summer and I picked up a coach's call. My natural shyness sometimes made these conversations quite challenging!
A few coaches came to visit my house that summer–I recall conversations that were by turns fascinating, silly, and intense taking place in our living room. Suddenly, I was being asked to make a mature decision with significant financial implications for the first time in my young life. I'd never even set foot inside a dorm room–how should I know what I wanted from college?
Although five official visits were permitted, I only took three during the fall of my senior year: to Stanford, Providence, and Oregon, in that order. I was able to narrow down my decision to these three schools based on the rapport I established with the coaches on the phone as well as them fulfilling my criteria for NCAA D-I women's programs. Each visit gave me valuable insight into the physical feel of the place, campus life, and most importantly how the team interacted with and supported one another. Additionally, I had sit-down meetings with the coaches and/or directors of programs at each school where we discussed funding. Bringing up the money conversation was rarely enjoyable, but as with many other student-athletes, I knew that my family's financial realities would factor into my decision.
If you need support identifying schools where you meet track and field recruiting standards, budget planning, and alleviating stress in your track and field recruitment journey, book your 1:1 advising session with Streamline Athletes and we'll leave you with a personalized recruiting action plan.
My first visit was to Stanford–I stayed following the cross-country race held on their golf course each year. I eagerly tagged along with the team and fellow recruits as we biked around campus and Palo Alto between class and practice. Next was Providence, where the team had a fun international flair, and I got a feel for the brick buildings and narrow streets of Rhode Island. Last, I headed to Eugene, taking in (old) Hayward Field as a potential new practice location.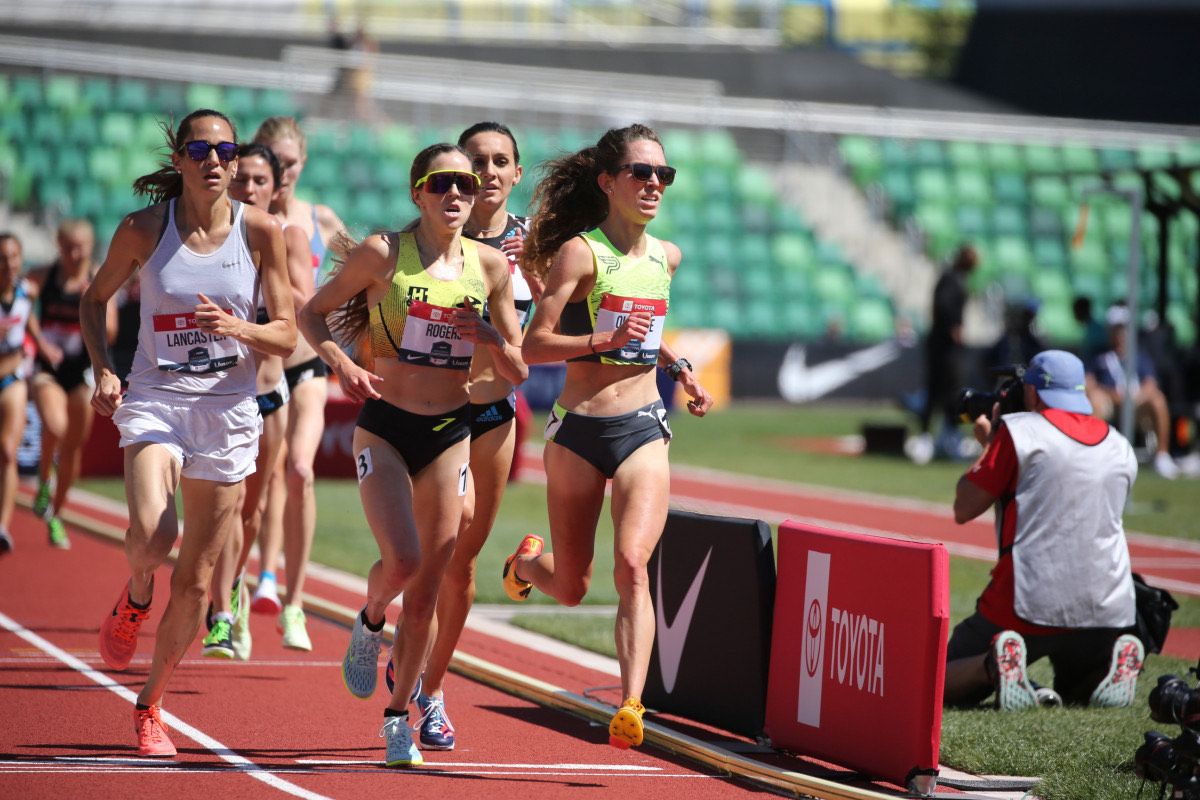 Each school was quite distinct, and once I took the time to thoroughly examine my priorities a fairly clear decision emerged. I knew that I wanted to study environmental science or a related topic, and unfortunately options were limited at Providence, a primarily liberal arts school. One valuable piece of advice I received during my recruiting process was to choose a place where you could envision life even without running, as we all know the sport can be fickle. Oregon seemed like an amazing place to train, but I wasn't sure how it would feel to be living in TrackTown USA if for some reason I was unable to train or compete.
Pretty much immediately after Coach Liz called me to tell me I'd gotten into the school, I committed to Stanford in November. My excitement levels during that phone call were through the roof. The team had felt warm, welcoming, and strong, the academics left nothing to be desired, and the coaches took a balanced, long-term approach.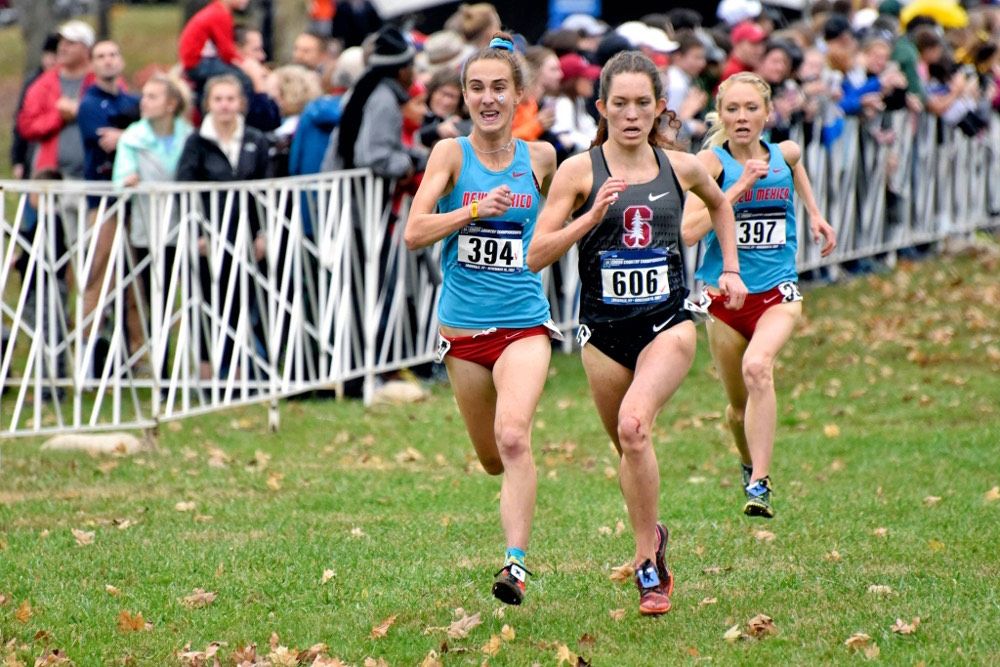 As thrilling as finally making the decision was, there was a final step that I dreaded: telling the other coaches that I wouldn't be joining their programs. As someone who tends to avoid confrontation, it was hard to escape the feeling that I was letting them down. In a way, it's a bit of a break-up, as you do form relationships with each coach. And there were certainly times during the process when my stress levels got the better of me, as I tried to evaluate what would be the most ideal decision. The truth is that I likely could've had a rewarding and enjoyable college experience at any of these schools, but I was terrified of getting it wrong.

Luckily, I had great support from my family and high school coach throughout the process, but not all high school athletes are so fortunate. Streamline Athletes offers a way for prospective student-athletes to learn more about a variety of programs. We've recently added the option for an individual advising call with one of our recruiting experts for personalized guidance.


Processing your application
There was an error sending the email, please try again
Great!
Check your inbox and click the link to confirm your subscription
Back to Homepage