Mobolade Ajomale: Canadian olympic bronze medallist, 10X NCAA champion
Searching for the right university, while going through the recruitment process as a student athlete can be both challenging and overwhelming. There are hundreds of possibilities and programs to explore in the collegiate track and field landscape.
Streamline Athletes helps high school track and field athletes make confident decisions about where to study and compete at the collegiate level. We wish to highlight university track and field recruitment stories of all sorts to provide soon-to-be high school graduates with more insight as to how they can start and progress their own journey.
---
It is not always clear what is needed from high school athletes in order to compete at the university level, be it certain recruiting standards, grades or specific courses. Mobolade Ajomale found out about this the hard way, but his resilience and adaptability allowed him to succeed despite the unfortunate circumstances he had to face along the way.
The 2016 Olympic bronze medalist and 10x NCAA Division II Champion has had nothing short of an amazing career and he only just graduated from university. We sat down with Ajomale to learn about his journey through the sport, his unorthodox recruiting story, and the time he competed against his idol, Usain Bolt.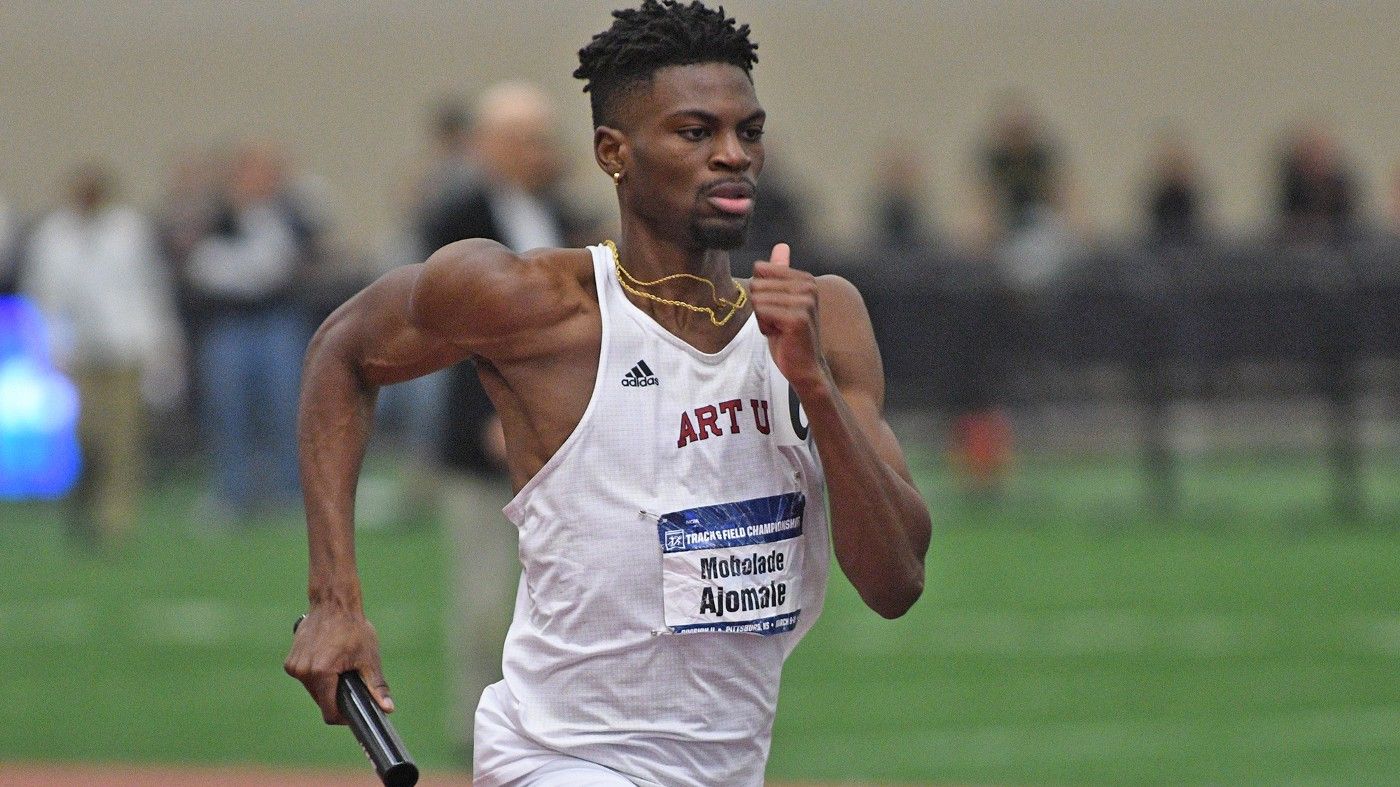 "I started track a little late, around my grade 9 year of high school. Initially it didn't go over super well, I was training in the hallways and parking lot of my school," laughed Ajomale, "but the next year I qualified for OFSSA (Ontario Provincial Championships) and joined a track club (Flying Angel Track). The year after that I qualified for the World Junior Track and Field Championships in Barcelona as part of Team Canada."
That was a turning point for Ajomale, who up until that point, had no idea about the opportunity to continue pursuing track and field at the collegiate level. "Team Canada and Team USA stayed in the same hotel at the championships and a lot of the older junior athletes were college freshmen so they were flashing their collegiate gear. I got really curious and it made me more motivated to see how far I could take this."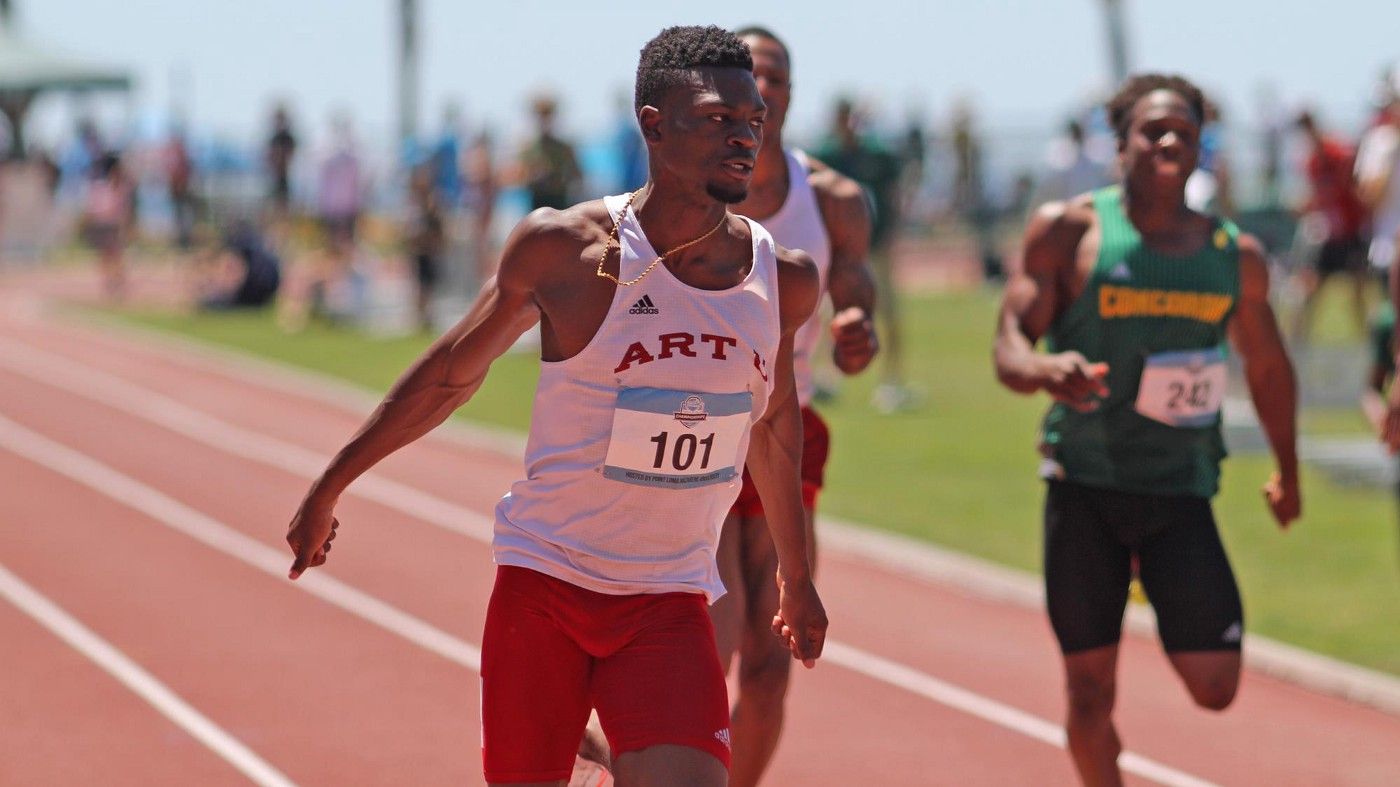 With success in Canada and abroad, there was no doubt that Ajomale would receive a ton of offers. "I got several offers from all over. I was ecstatic that coaches were trying to reach out to me. Personally, I wanted to move to an environment where I would be happy, but I was not confident in which major I wanted to study. What I did know, however, was that I wanted a strong program both academically and athletically."
"I only did one official visit, I think there is a lot of value in doing more but for me I only needed to do the one." Near the end of his Grade 12 year, Ajomale had committed to the University of Alabama (Division I), a member of one of the most competitive track and field conferences in the NCAA, the SEC (South Eastern Conference). He had also qualified, yet again, to represent Team Canada at the World Junior Track and Field Championships.
Things were looking good until the impossible happened…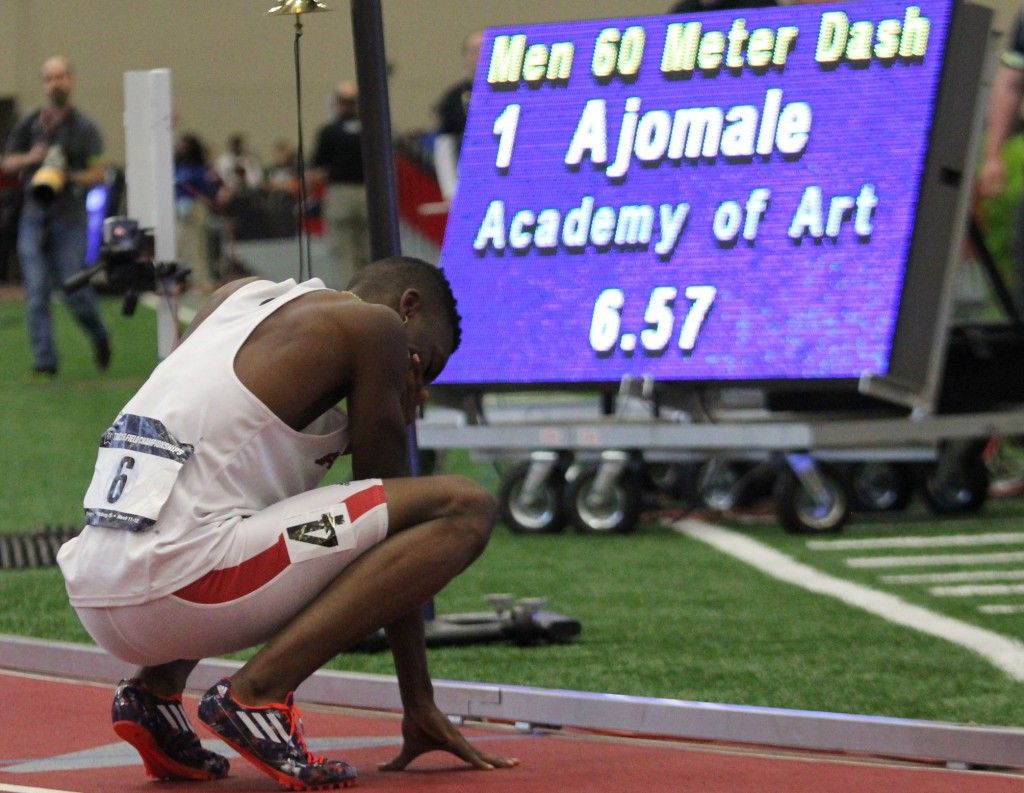 "Two weeks before I was supposed to show up to my first day of classes, I learned that I was missing certain courses that were required of me to compete in the NCAA Division I. I was devastated. I was misinformed on what I needed, so I was left ineligible and had only two weeks to figure out my situation." Within those two weeks, Ajomale had started the sprint to connect with schools in other divisions, but most had either finished their recruiting for that intake period or did not have the budget to sign him so late in the year.
Luckily, the Academy of Art, an arts school in the heart of San Francisco with a growing Division II track program, reached out to him. "I knew they had a strong program and I understood the vision that the coach wanted to build. He even said that he would happily let me go Division I after a year or two, if I wanted to transfer. The coach helped me look for courses and sped up my application process. The next day I was accepted into the school. In the span of a week, my collegiate plans flipped and life changing decisions were made."
Streamline Athletes provides users with all the resources they need in order to spring broad their own research and recruitment journey. Do you want to attend Academy of Art University? Learn and see what they have to offer! Click here to learn more →
While Ajomale's application process and acceptance into the Academy of Art was smooth, his initial days of training were anything but. "I remember thinking since San Francisco was in California it would be all sunshine and rainbows, but when I got there it was actually pretty cold," he laughed, "but I had great teammates who I was able to work behind to get better."
"I will never forget the second day of practice," he remarked. "I had never pushed my body so hard, I was throwing up and felt sick. At one point I didn't even know if I would survive. I even called my mom, but I told her that this was the place for me because it was tough and that it was going to push me to another level."
And push it did. After redshirting his first year, Ajomale won the Division II 60-metre title, finished 10th at the IAAF World Indoor Championships, and ended the year with a bronze medal from the 2016 Rio Olympics in the 4x100m relay, alongside Canadian teammates Aaron Brown and Andre De Grasse.
"I was glad I gave Academy of Art a chance and the fact that I was there encouraged me to help build the program and be a part of something bigger than myself. Division I schools were always approaching me to transfer but I wanted to stay where I was. We always had something to prove, being a Div. II school, being a small school, being an arts school. Because of that I felt like I had a duty to stay. I had built a home there, I couldn't see myself anywhere else."
Ajomale's drive led him to numerous achievements; he won title after title and broke school and Division II records left and right. This culminated in 2017 when he raced in the IAAF World Track and Field Championships 4x100m relay heats against his idol, Usain Bolt. "I'd be lying if I said I was nervous. Yes, Bolt is my idol, but I knew that if I was standing next to him that I belonged there, there was a reason I was competing next to him. At that point he was just another competitor that I had to beat. It was only after the race that I looked back on it and realized how crazy the experience was."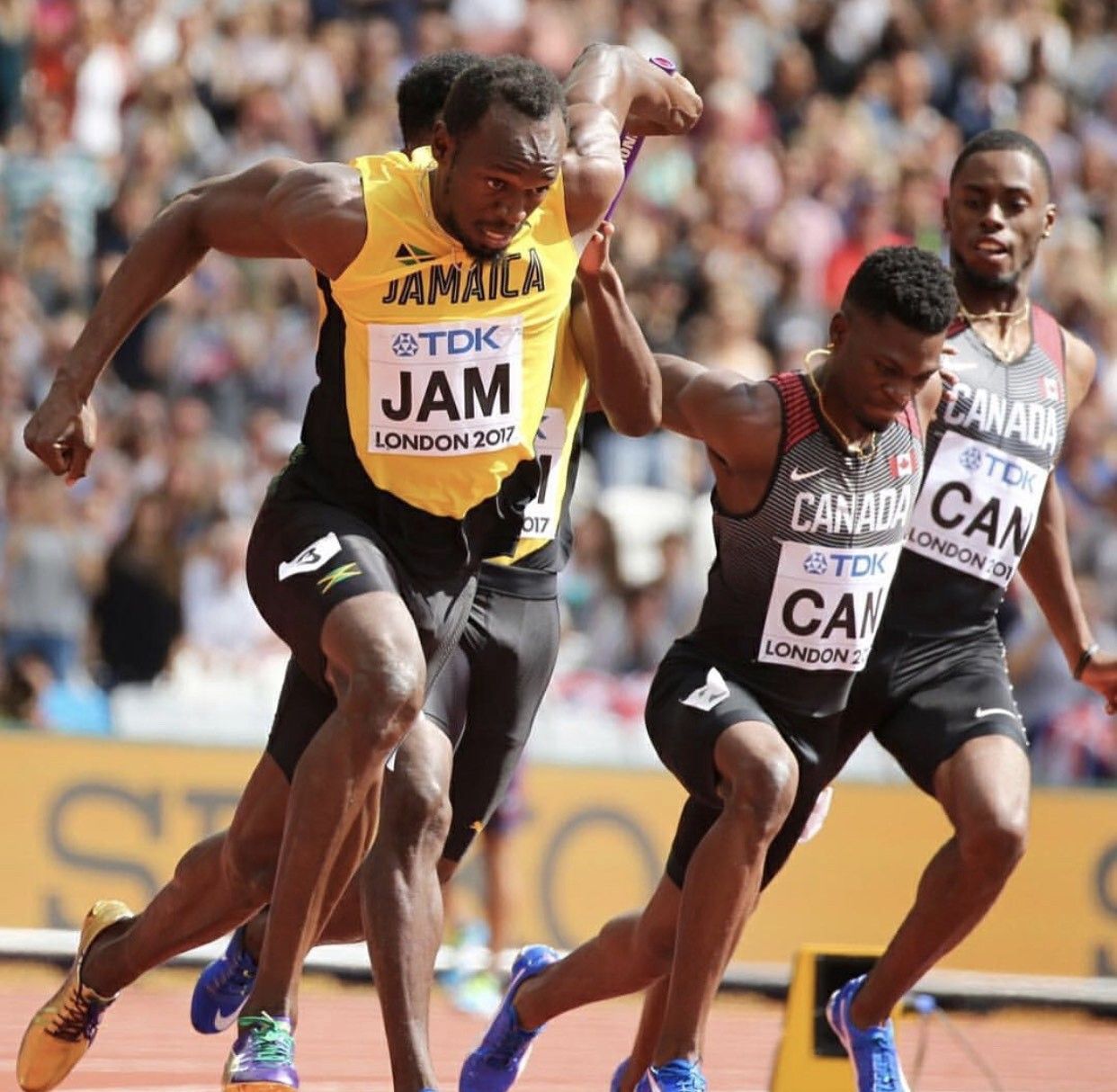 Ajomale graduated in 2019 as a 10x NCAA champion, 20x All American, all while coming away with an undergraduate degree in communication and media technologies. He later signed a professional contract with Trident Sports Management and is back in Canada training with the Athletics Canada East Hub.
"I was incredibly blessed that despite my recruiting fiasco, I ended up at a great school and it turned out to be a good fit for me. But I strongly urge athletes to do their research about schools, make sure you find out what you need and don't be afraid to ask questions."
After his rollercoaster of an experience Ajomale was keen to stress the importance of diligence and planning for future collegiate athletes. "You really need to do your homework beforehand. I wish I did. I was researching schools without knowing the requirements or the recruiting process. It is also important you don't just look at the division or the times of the athletes, but the kind of athlete they are. Not every school/coach is a fit."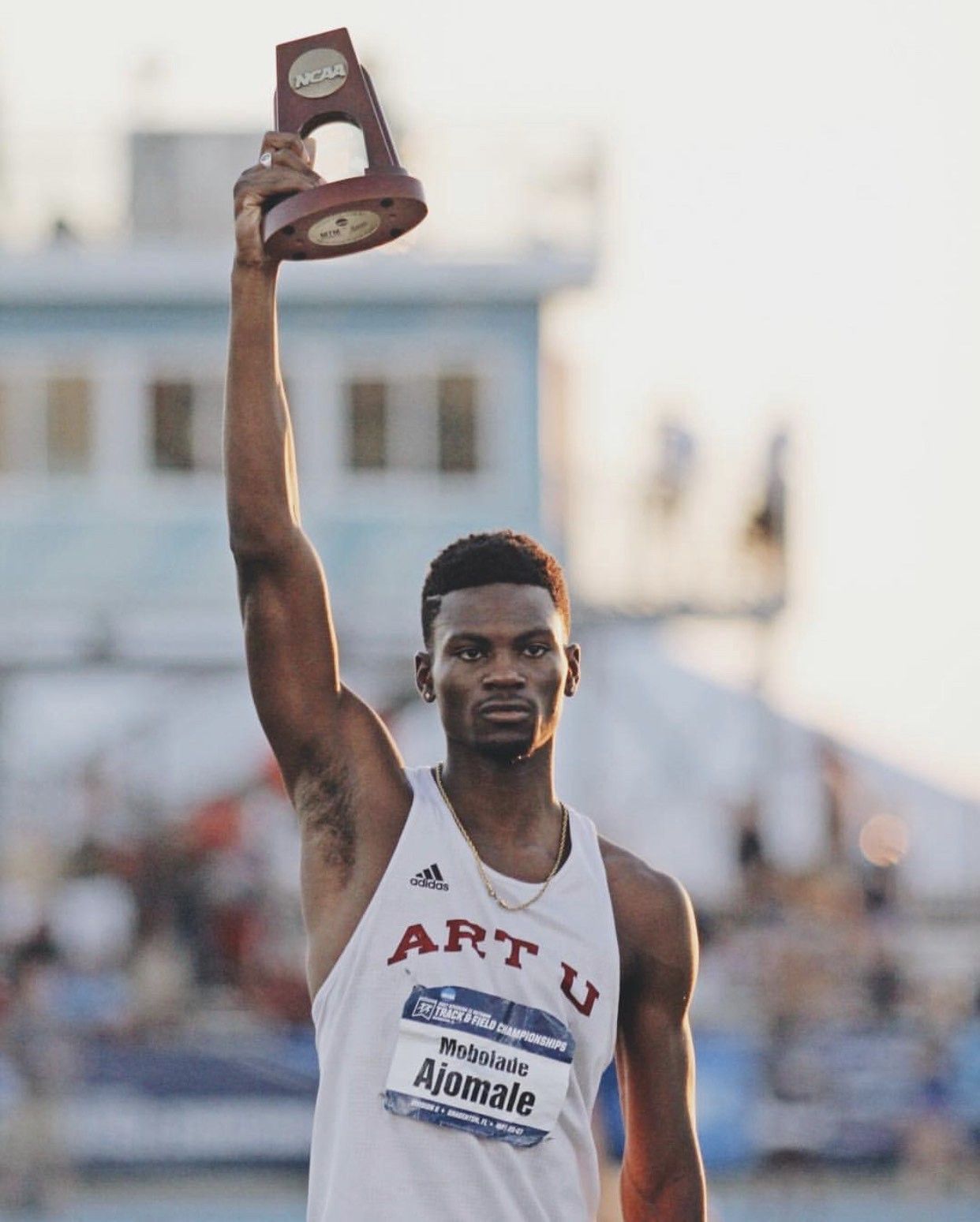 Start Your Journey

Processing your application
There was an error sending the email, please try again
Great!
Check your inbox and click the link to confirm your subscription
Back to Homepage