David Ribich: Western Oregon, NCAA Div II champion
As a student-athlete, finding the right university is the start of an exciting new adventure. But with so many options to consider, the search can be quite overwhelming.
Streamline Athletes hopes to highlight university track and field recruitment stories of all sorts to inspire soon-to-be high school graduates to take that next step towards their own athletic and academic journey.
---
"Just because you go to a small school, doesn't mean you need to have small dreams."
David Ribich, a Brooks athlete, sub 4-minute miler and former NCAA Division II National Champion, sat down with Streamline Athletes to chat about his recruitment journey and collegiate experience.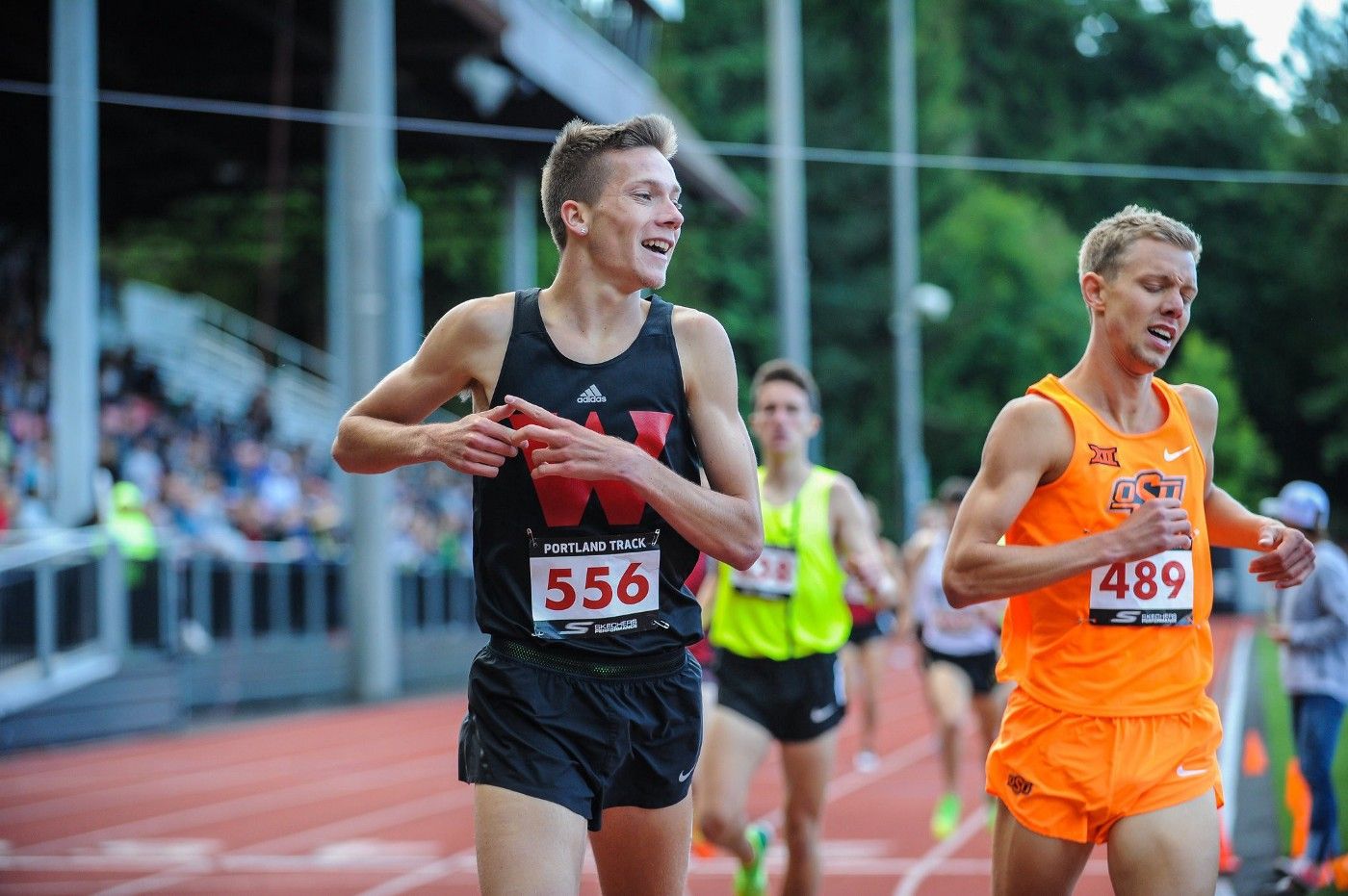 Ribich graduated in 2018 from Western Oregon University after a very successful career: he placed 9th at the U.S. World Team Trials in the 1500m in 2017, broke numerous NCAA Division II records, and became a National Champion.
How did Ribich, a 4:28 miler from a small school, in a small town in Oregon, grow to develop into the world-class athlete he is today? Alongside a healthy dose of hard work of course, a key factor in Ribich's development was his confidence and belief in his own path; his determination to compete at the highest level regardless of the level of his University was unarguable.
"I can't really talk too much about my recruitment. To be honest I was mostly just in talks with the local in-state schools like Western Oregon (DII), Eastern Oregon and Southern Oregon (NAIA), though I am confident that if Northern Oregon University existed I would have talked to them as well"
A wiry 5'10'' senior at Enterprise High School in Oregon, a school of around 120 students, it was not a stretch to call Ribich a small fish in a small pond. He had some success at the 2A state level (Oregon's second smallest high school division), but not enough to gain a ton of interest from recruiters.
"I personally did not know the recruitment process very well. There was a lack of quality services out there that helped athletes like myself".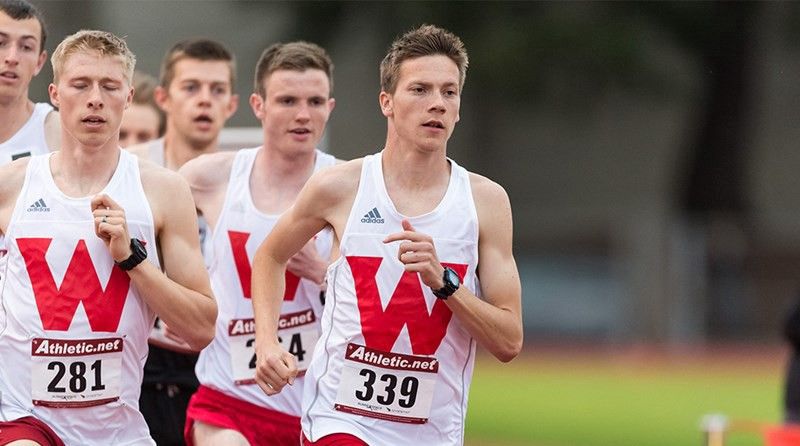 Ribich recalled that one of the main reasons behind choosing Western Oregon was that he was able to connect with the athletes on the team.
"I knew a couple guys there who were having success and it was nice to connect with them and ask them questions before I joined the team. Yes, the coach is important, but liking your teammates and hearing the opinion of the actual students is also important."
Additionally, making a few campus visits impacted Ribich's decision. He appreciated that the coaches from the select schools he was considering were making an effort to connect with him.
"Even if you are not sure if they are a fit, I think anytime a coach or a program takes the time and effort to reach out to you, you shouldn't scratch them off until you give them a chance. If a coach is not taking an interest in you during your recruitment process then that's probably not your school," advises Ribich.
He also pointed out that it's important for high school athletes to take initiative themselves.
"If you never reach out to your dream program, of course the answer will be no."
Aside from the coaches and his future teammates, a big factor for Ribich in choosing Western Oregon was the fact it was a smaller school. His classes would be no bigger than 25 people, he'd get to know his professors and counselors, and he enjoyed the calming nature of Monmouth, Oregon — a small college town. He credited this community-driven environment for playing a key role in his winning of the 2017 Division II Men's Outdoor Track Scholar-Athlete of the Year (selected by the U.S. Track and Field & Cross Country Coaches Association)."Not sure how I won that", he laughed. "But the school was perfect for me. As an athlete I could always have a chill day, but if I wanted to go to Portland, Eugene or even to the beach, those places were never too far away."
While he had great success in the classroom, it was on the track where Ribich really shined. Ribich became the GNAC conference champion in the 1500m as a freshman, won the NCAA Division II 1500m title twice, and raced against the likes of Matt Centrowtiz (Olympic gold medallist) in the U.S Team World Trials back in 2017, placing 9th.
Despite all of these accomplishments, when asked what the highlight of his collegiate career was, the answer was more about the team.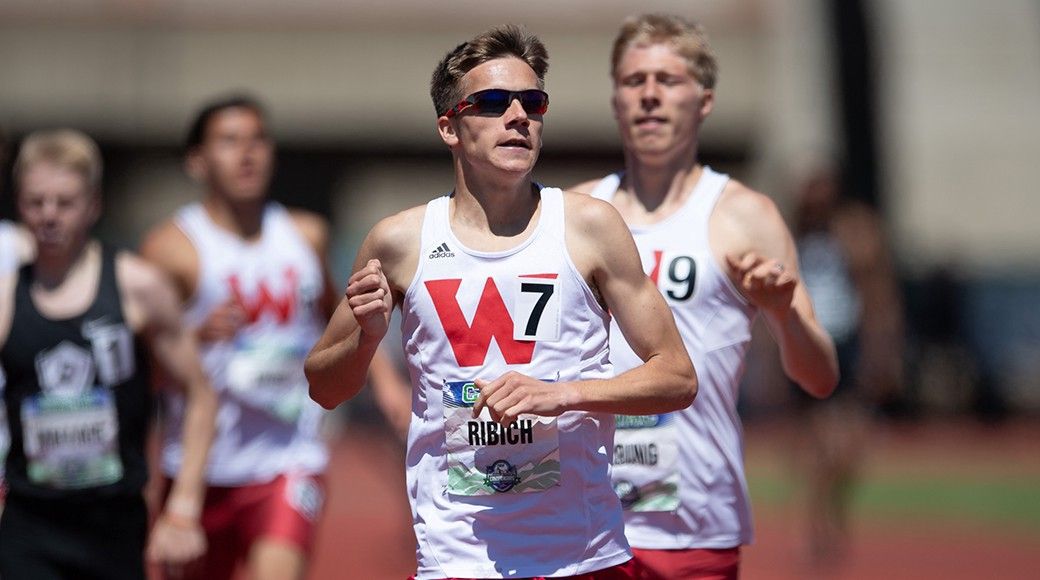 "First thing that comes to mind, is when our Distance Medley Relay team won the Division II national title and got a national record by 0.01. That is when our team realized what was possible and what we could achieve," said Ribich. To commemorate their record-setting experience, the DMR squad went as far as getting team tattoos.
Ribich remarked on how in his initial recruiting journey he was oblivious to all the divisions and conferences within the collegiate landscape and just went on the path felt right for him.
"After some of the success of my junior year there was speculation that I would transfer to a Division I school," he shared.
"What I was doing athletically and academically was working, and if something is working you don't need to change anything to prove something. I still get to compete against the top guys at the big meets or USAs. You don't need to go to a big school to have big dreams."
That bit about not changing what works has been Ribich's mantra for his whole life and the success of athletes is often the inspiration for other athletes in similar circumstances.
"I would get messages before big meets from guys in Div II, NAIA, or Div III saying they were rooting for me. I had no idea my story would have that kind of impact".
It was because of this success and impact that Ribich decided to write a book about his journey, to encourage athletes everywhere, and to remind all of us that it is not about where your journey starts, but rather where you finish. Small School, Big Dreams was released last year to much success and continues to inspire the next generation of runners just like David Ribich himself.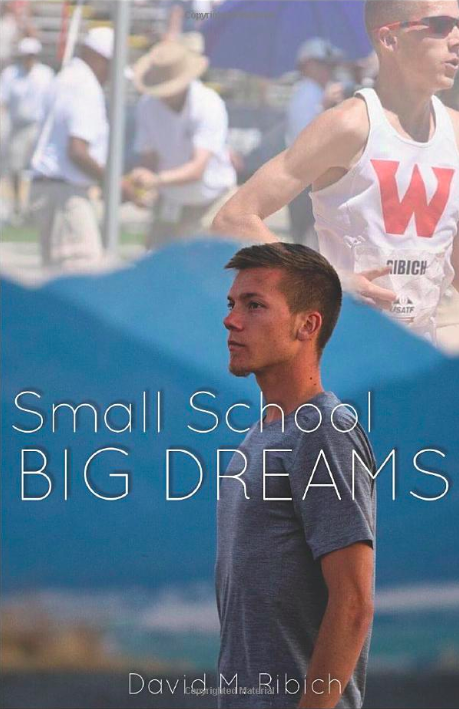 Find out more information on the differences between big and small schools here

---
Ribich is currently training with the Brooks Beasts in Seattle, with Josh Kerr (6th place finisher at the 2019 World Championships) as his training and podcast partner. Part of Ribich's contract with Brooks, a high performance running company headquartered in the Pacific Northwest, is to support and give back to his high school back in Oregon, a testament of the values that Ribich lives by.
And of course, we at Streamline Athletes had to finish the interview with this question: "What is your advice for high school athletes who are about to make the move to college and are going through exactly what you went through?"
"Be the best version of yourself. Make decisions that are best for you and stay true to what you want. At the end of the day you should go somewhere you feel the most comfortable. Most importantly, have fun with it. This is an exciting time and you should enjoy it".
What's next for David Ribich, with the Tokyo Olympic trials coming up on the horizon?
"I know that if I just be confident and focused, the results will come. I am excited"
---

Processing your application
There was an error sending the email, please try again
Great!
Check your inbox and click the link to confirm your subscription
Back to Homepage