Andrew Peverill and the Saint Mary's University Huskies
Searching for the right university, going through the recruitment process, and managing the pressures of high school can be overwhelming, to say the least. But just know, there are hundreds of possibilities and programs in the collegiate landscape that are just waiting to be explored!
Streamline Athletes hopes to highlight collegiate track and field recruitment stories and experiences of all kinds to provide soon-to-be high school graduates with more insight into the recruitment process and tips as to how they can start and progress with their own journey.

---
From a young age, Canadian distance runner, Andrew Peverill, knew he had a love for sports. He competed in anything and everything, from soccer to hockey, lacrosse and skiing, and then that's when he picked up running, he just wanted more to do. As time went on he started getting better on the track, but knew there was more room to grow; he joined Chebucto Athletics, a track club located in his hometown of Lower Sackville, Nova Scotia.

By his Grade 10 year, Andrew started to realize that pursuing track in college was a real possibility. He would compare his high school times to those of actual university athletes and knew he could be in the mix. Fast forward a few years, Andrew is now a current student-athlete at Saint Mary's University in Halifax, Nova Scotia, Canada.
I had the opportunity to speak with the Senior from SMU about his path to finding success with the Huskies, his experiences within U SPORTS - the national governing body of university of sport in Canada - and his overall experience at Saint Mary's University.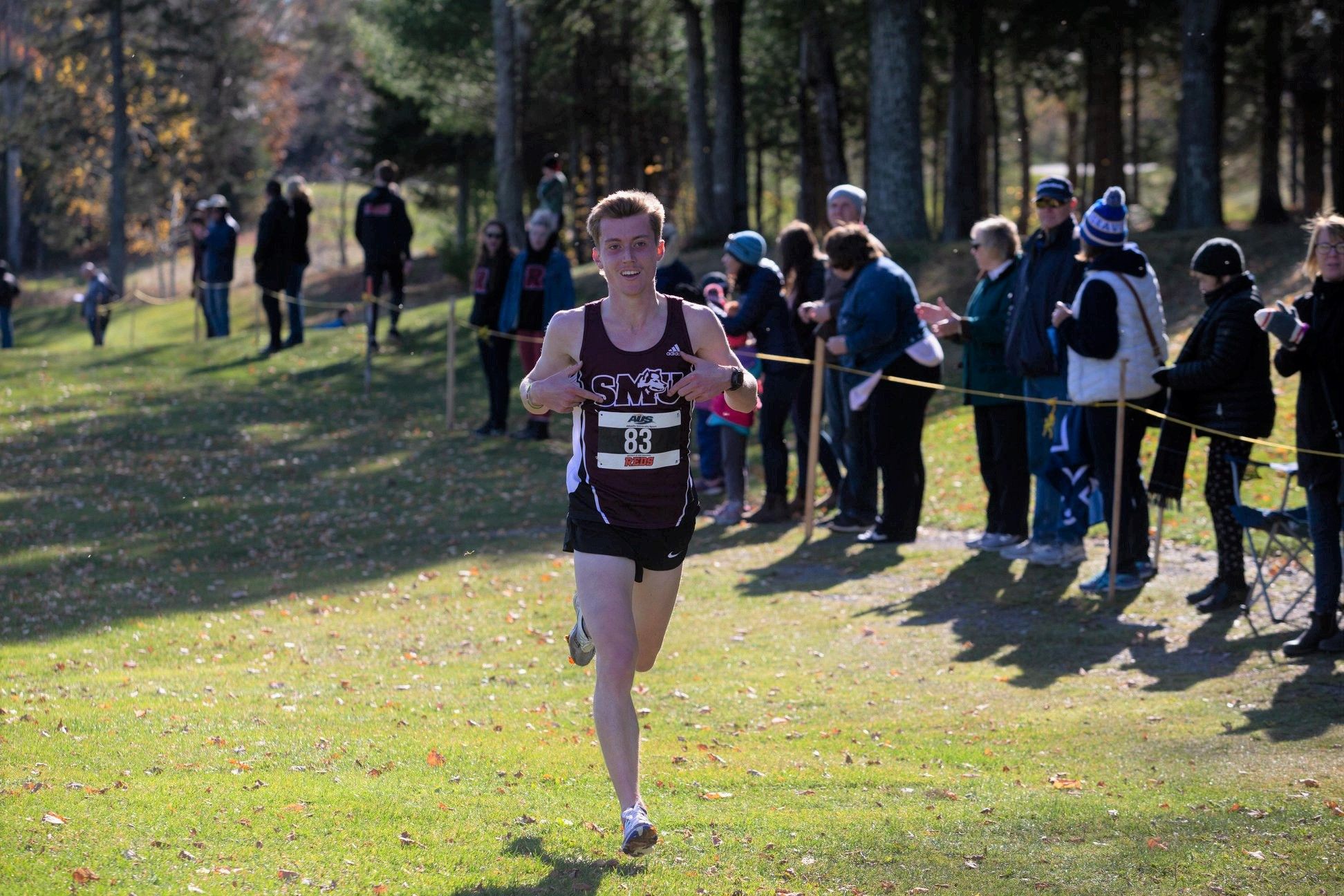 ---
Recruitment

During his Junior and Senior years of high school, Andrew started looking into universities.

"I had a few schools in Canada reach out to me, but I got connected with Southern Utah through a friend and that is where I had my sites set on going. But as time went on I started to weigh my other options."

Moving over 5,000 km from Lower Sackville to Southern Utah would be a big move for anyone and making that decision became challenging.

"I wanted my parents to come down for a visit but that wasn't a possibility and my scholarship money ended up being given away. I just took this as a sign it wasn't meant to be."
Idaho State University offered Andrew a full ride, but two local schools, The University of Windsor located in Ontario, Canada and Saint Mary's University, in Nova Scotia, Canada were also on Andrew's radar.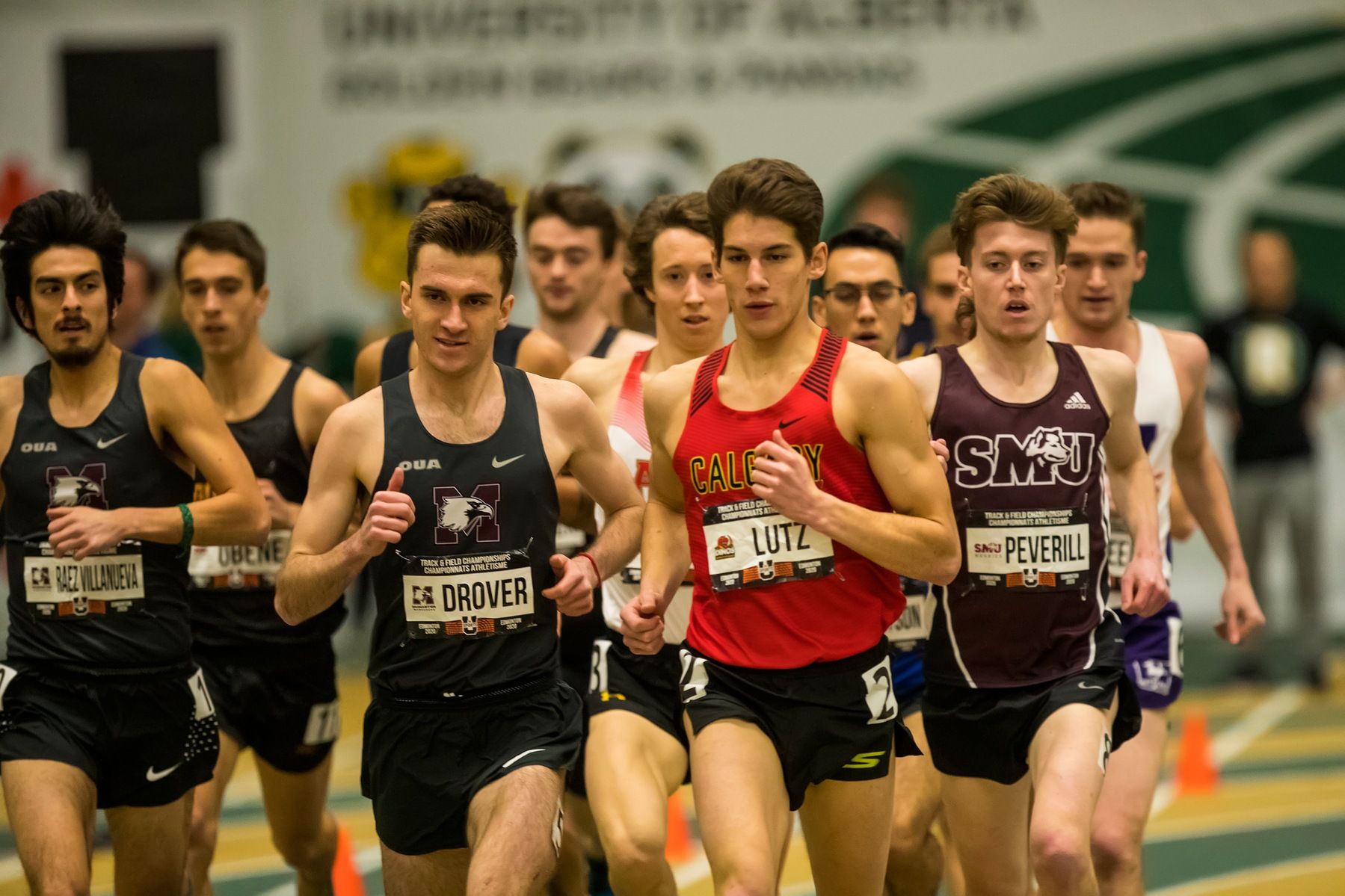 "I loved my recruiting trip to Windsor and wanting to keep my options open, I considered Idaho State as well. Idaho checked a lot of my boxes, but I felt like I could get a lot of what they provided for me back home and I liked the idea of staying closer to home. Ultimately I wanted to get faster, so I had to think where the best place for me to do that was. Kevin Heisler, the Head Coach at Saint Mary's University, had and continues to have an incredible record of improvement for his athletes."
Kevin Heisler has been a mentor, coach and more for over 35 years. He was head coach of the 1997 Pan American Junior Championships, staff coach at three World Cross Country Championships and his coaching has taken athletes to the provincial and national titles, as well as international events.

"With Kevin as my coach I knew I had a good chance of getting better. I didn't need to go to the NCAA to do well and I signed with the Huskies in May of my Senior year of high school."

---
Saint Mary's University

Saint Mary's University is highly regarded in Canada, North America and around the world. The school is known for its leading programs in business and chemistry and the beautiful SMU campus is located in the South end of Halifax, just one kilometre from the Atlantic Ocean. Not to mention their undergraduate student population is just over 6,000, making for a tight-knit community.
"You are always running into people you know and the nice thing is everyone knows who the athletes are. Athletes get attention and recognition. As for the student body population, I love the small class sizes. I know most professors on a first-name basis."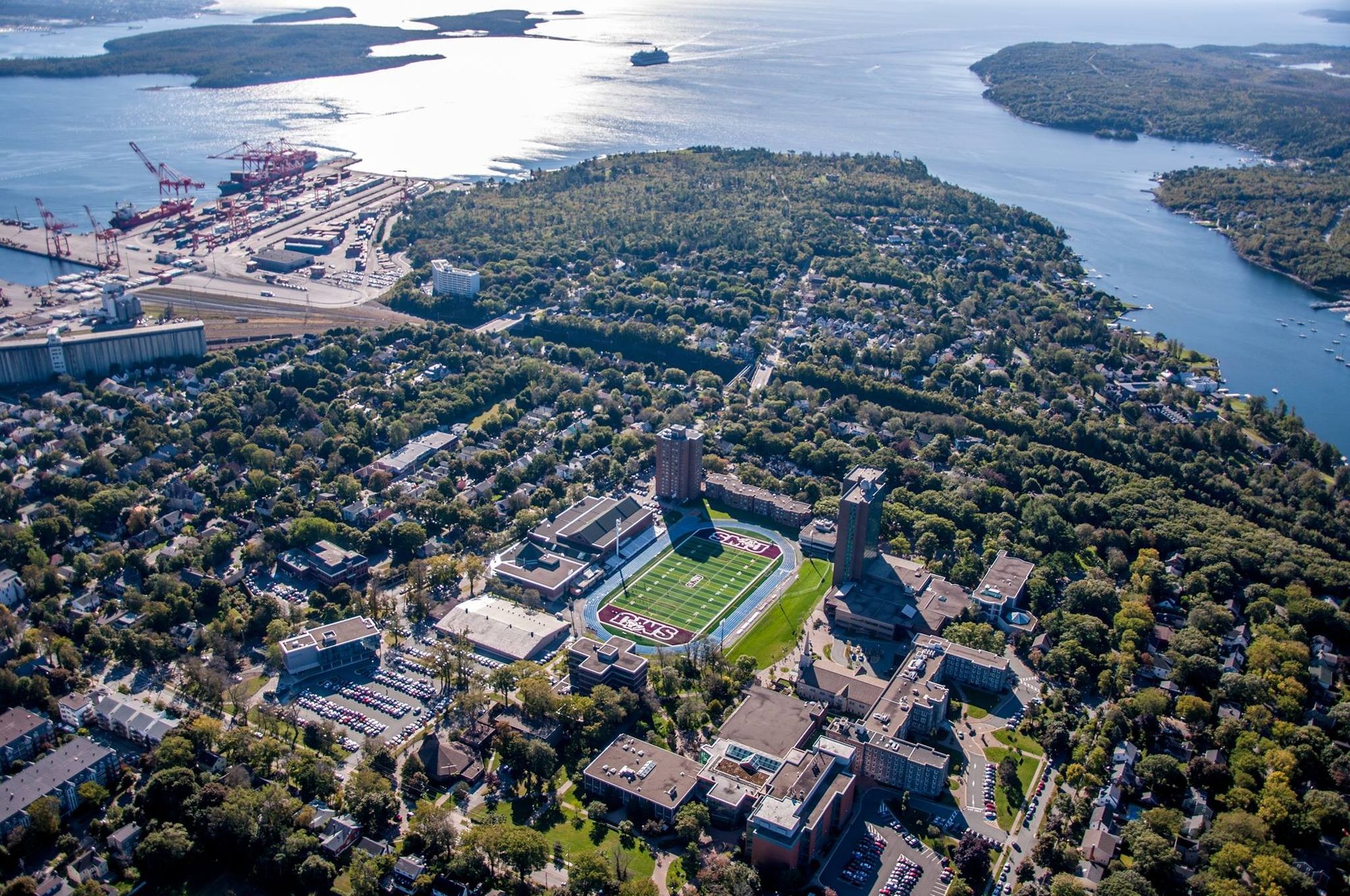 Andrew is studying Commerce, with a major in marketing and a minor in geography.
"The professors are there to help you make connections and spark conversations. I have been connected to other commerce students, faculty members and have been provided with a lot of information about the world of Commerce. There is just a great camaraderie."

As for the athlete component of the student-athlete, Andrew sees his team as his family.

"I am always with my team. Chances are when I'm not in class, I am with my team."

---
U SPORTS

The SMU Huskies compete in the Atlantic University Sport (AUS) conference within U SPORTS, where they have found success, both as a team and with strong individual results. Their athletes have access to top-notch facilities, such as their on-campus outdoor track and indoor track for winter training.

"Competing within U SPORTS has been a great experience so far. My favourite memory is winning the 4x800m relay conference title in my freshman year. We had the goal of bronze, but when I got handed the baton in my anchor leg we were right behind Dalhousie, the reigning champs. I ended up out-kicking their last runner and we won gold. Our team just has great energy. SMU doesn't have a huge team so whether your goal is qualifying for the U SPORTS national championships, having a season full of personal bests or improving as an athlete, every athlete on the team is a focus. "
During the 2020 season, Andrew qualified for both the 1000m and 1500m at the U SPORTS Track and Field Championships. In the 1000m, Andrew was contested with the best athletes in the country, and after the five laps, Andrew finished in 8th. As for the 1500m, Andrew crossed the line in 7th place after a tactical and suspenseful race.

"After the U SPORTS indoor season, I have the freedom to race where I want, when I want. I don't have to race at what is best for the team, but rather what is best for myself."

U SPORTS has a great alignment with Athletics Canada. With only a cross-country and indoor season, U SPORTS does not host an outdoor track and field season in comparison to the three seasons of the NCAA. This allows student-athletes to focus on competing for their school team during indoor and then properly switch gears and get ready for a summer outdoor season.

Read more about reasons to consider attending a U SPORTS school here.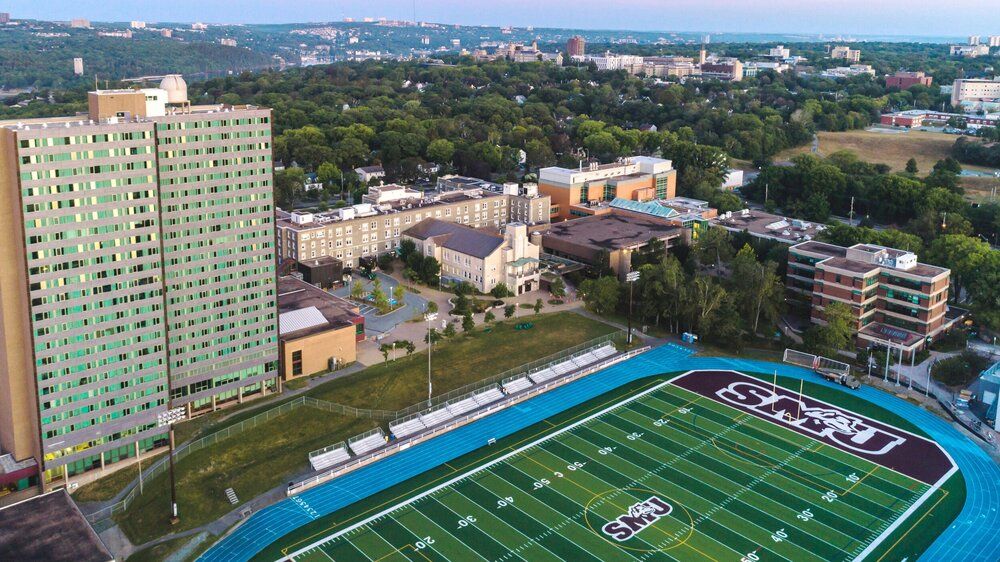 ---
Final Words

Recruitment journeys are unique and just know there is a place for everyone in the collegiate track and field landscape.

"Do what is best for you. Weigh your options and wherever you want the sport to take you, make that your biggest deciding factor. Don't look at the biggest program, who has the most titles, look at what is best for you. You want to get the most out of your time at college for yourself, not for someone else."

Want to learn more about Saint Mary's University? Click here to find out more. Coach Heisler and the rest of SMU are excited to help their student-athletes reach their full potential when striving for both academic and athletic success.

Processing your application
There was an error sending the email, please try again
Great!
Check your inbox and click the link to confirm your subscription
Back to Homepage