Women in sport: How the future of track and field can be shaped by women
Women in sport. How far have we come? The answer is we've come a long way, but there is still so much more in the fight for fairness and equal opportunities, a world free of stigma and stereotypes.
It's the women of the past who fought for female inclusion, the women of the present who continue to challenge the status quo of a male-dominant world and the women of the future who will keep up the momentum of making our presence known in the sports community. It is these women, these powerful, brave and daring women, who have got us to where we are today and will continue to change the game for women in sport.
While the date for achieving full equality is unknown, change continues. In this change we will continue to train, we will continue to be proud of pushing boundaries and taking control of our bodies, we will continue to share the stories of others. It is important for girls and for women to have heroes, role models and strong females of the past and present to look up to, especially in sport.
Read on to learn more about who came before us, the pioneers, founders and events who paved the way for the rest of us, specifically in the sport of track and field. While some stories and females will be missing - we couldn't possibly fit all female achievements in one post - those we chose to highlight some of our favourites and stories that we hope help spark conversation and awareness.
---
Marie-Louise Ledru & Violet Piercy
On September 29, 1918, French athlete, Marie-Louise Ledru, was credited as being the first woman to race what is now defined as the official marathon distance of 42.195km. Ledru presumedly completed the Tour de Paris Marathon, crossing the line in 38th place with a time of 5 hours and 40 minutes. That being said, 8 years later in 1926, Violet Percy of Great Britain, is recognized by the IAAF - now known as World Athletics - for setting the first women's world best in the marathon with a time of 3:40:22. Piercy's mark stood for 37 years until American long-distance runner, Merry Lepper ran a time of 3:37:07 in 1963.
Women's Olympiad and Alice Milliat
In 1921, Alice Milliat, a pioneer for female sport in France, organized the Women's Olympiad, a 5-day multi-sport event and the first international women's sports event. This event was organized in response to the International Olympic Committee's decision to not include women in the 1924 Olympics. Athletes from France, Italy, Switzerland, the United Kingdom and Norway competed in various sports and events, including the 250m, the 4x75m relay, long jump and shot put.
The following year, in 1922, marked the second international women's sports event, which included the first regular track and field competitions for women and the first recorded women's pentathlon. This event included the 60m, 300m, high jump, two-handed javelin and shot put. It wasn't until 1934 at the Women's World Games that the regular women's pentathlon was introduced.
1928 Olympics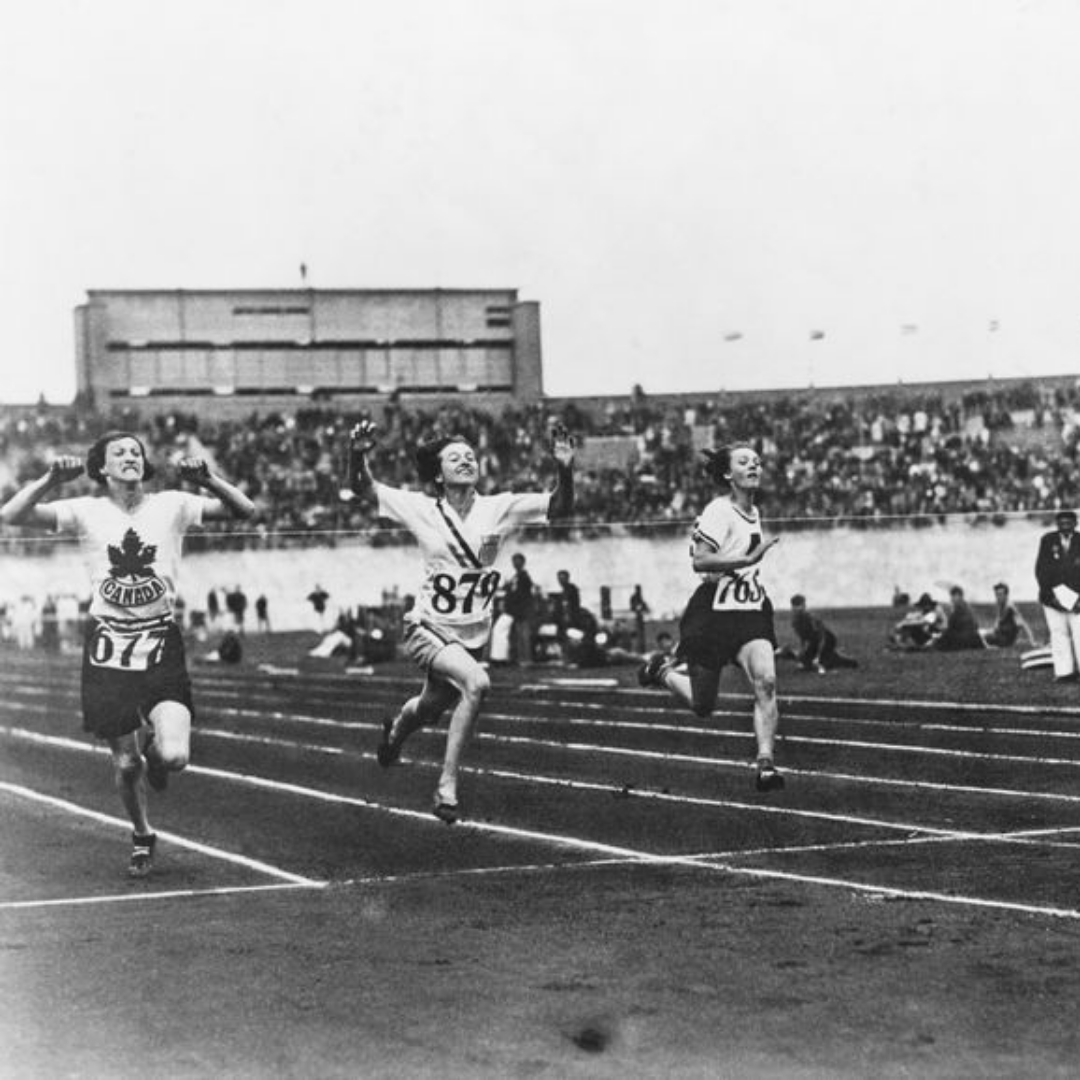 This is the first year that women were allowed to compete in track and field events in the Olympic Games. The events in which women competed were the 100m, 800m, 4x100m relay, high jump and discus throw.
Halina Konopacka, a Polish athlete, became the first female Olympic champion; she won the discus throw, breaking her own world record which she set in 1926.
Betty Robinson was another standout of this Olympic Games. In 1928, at the age of 16, Robinson ran her first-ever official race - a 60-yard-dash. In the following weeks, Robinson moved up to racing 100m, equalling the world record. Her third 100m competition was at the 1928 Olympics, where she won the event. Her story becomes even more unbelievable. In 1931, Robinson was in a plane crash and she was thought to be dead. Fortunately, Robinson survived, even though it would be years until she would be able to walk normally again, let alone run - she wasn't even able to kneel for a 100m start. However, Robinson came back strong and was named to the US 4x100m relay team in 1936 - they won gold.
Wilma Rudolph and Defying the Odds
Born prematurely, Rudolph suffered from numerous childhood illnesses including pneumonia, scarlet fever and polio. These illnesses caused a lot of weakness in her legs and feet and consequently, Rudolph was told she would never be able to walk. She was told she couldn't walk, so she ran.
At the age of 16, Rudolph was the youngest member of the 1956 US Olympic team. As part of the 4x100m relay, Rudolph won a bronze medal and the team matched the world record time of 44.9 seconds.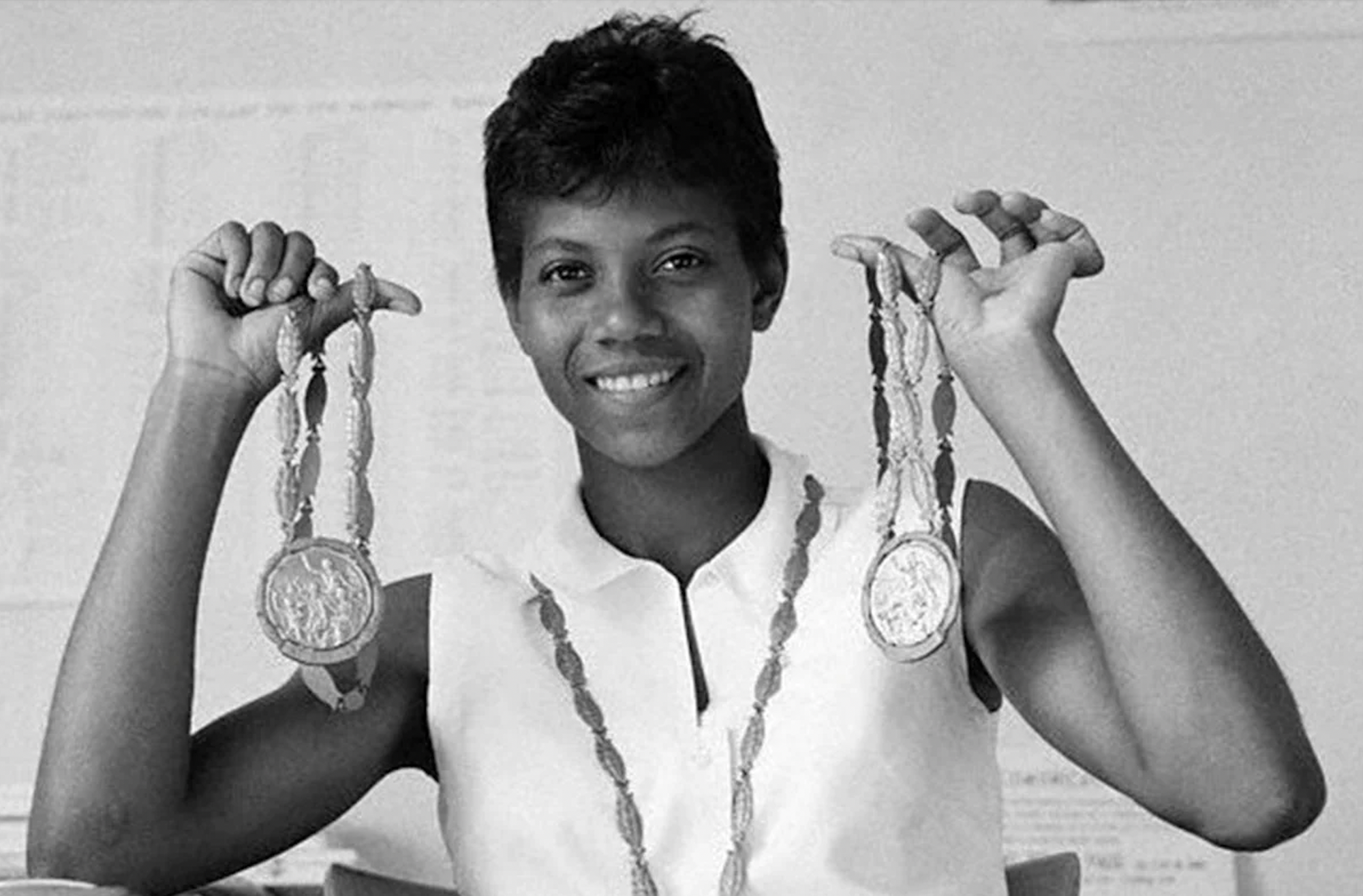 In 1960, as a sophomore at Tennessee State, Rudolph set a world record in the 200m at the US Olympic Trials; she also qualified in the 100m and was named to the 4x100m relay team. Rudolph won gold in her three events, becoming the first American woman to win three gold medals in a single Olympics.
Rudolph became an inspiration for many, becoming a role model for Black and female athletes. She was and continues to be regarded as a pioneer for civil and women's rights, her words and her fighting spirit live on.
"Never underestimate the power of dreams and the influence of the human spirit. We are all in this notion: The potential for greatness lives within each of us."

Kathrine Switzer and the Boston Marathon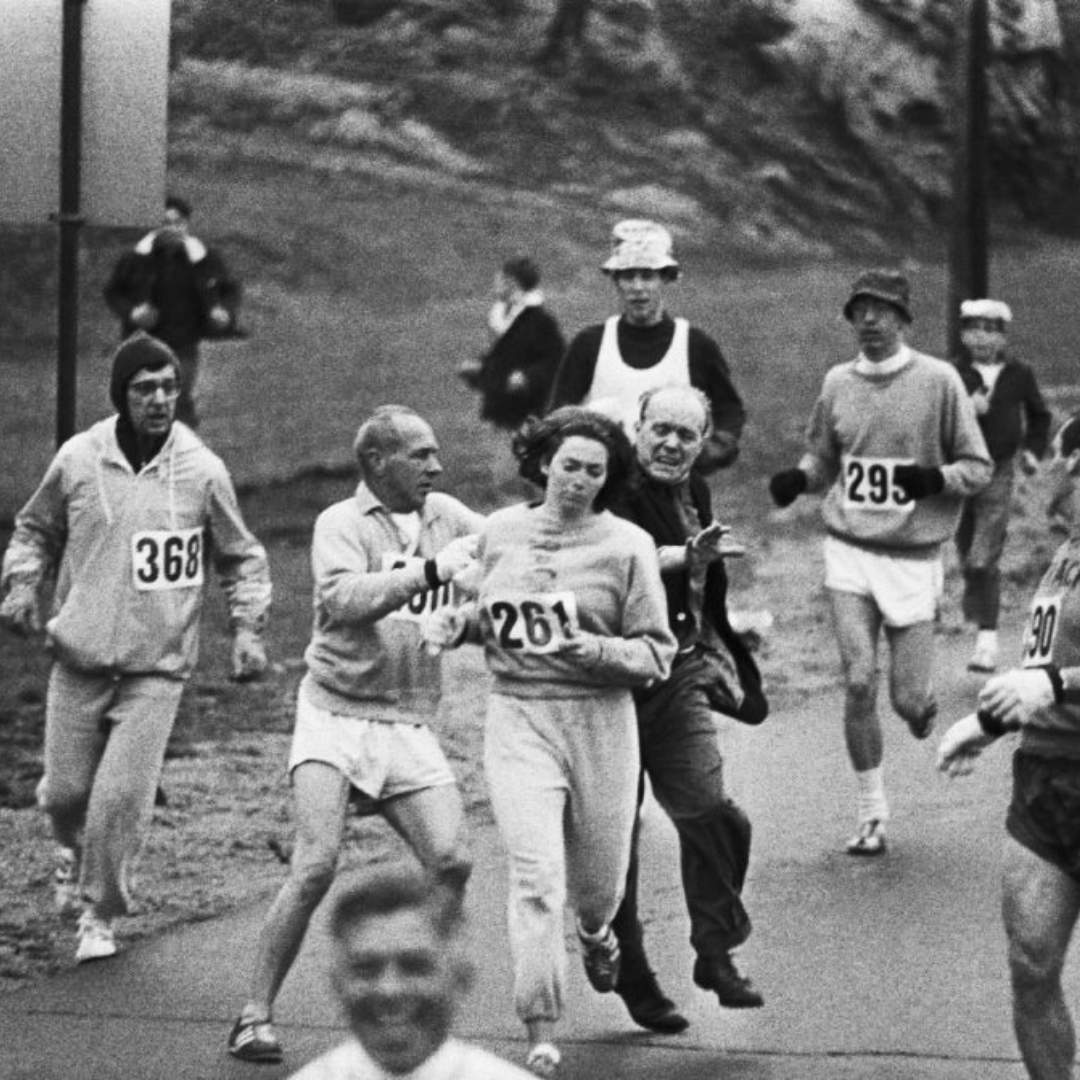 In 1967, Kathrine Switzer, an American marathon runner, became the first woman to run the Boston Marathon in a field of roughly 740 men. During the race, Switzer was repeatedly grabbed and assaulted by Semple, the race manager, in an attempt to get her to stop competing - a marathon was deemed too long for women and their 'fragile' bodies. Switzer managed to finish her race but as a result of her participation women were banned from taking part in races with men. It wasn't until 1972 that women were finally allowed to compete in the Boston Marathon and in 2016 there were over 41,000 women who competed.
Here is what Switzer had to say:
"I knew if I quit, nobody would ever believe that women had the capability to run 26-plus miles. If I quit everybody would say it was a publicity stunt. If I quit, it would set women's sports back, way back, instead of forward. If I quit, I'd never run Boston. If I quit, Jock Semple and all those like him would win. My fear and humiliation turned to anger."

More and More
Key events continued to happen as time went on and even in the 21st Century a lot of change is still happening.
1984 marked the first time an Olympic marathon for women was held. In 1991, Algerian middle-distance runner, Hassiba Boulmerka, became the first African woman to win a world championship in track and field. The steeplechase was added as an Olympic event for women in 2008. The 2012 London Summer Olympics was the first Olympic Games where women were able to compete in all the scheduled sports. At this same Olympics, Sarah Attar became the first female Saudia Arabian athlete to compete. Years later, Mariko Yugeta became the first woman over 60 to run a sub-3-hour marathon.
International Women's Day 2021
This year's theme for International Women's Day, is #ChooseToChallenge.
"A challenged world is an alert world. Individually, we're all responsible for our own thoughts and actions - all day, every day."
We can choose to challenge and call out gender bias and inequality. We can all choose to seek out and celebrate women's achievements. Collectively, we can all help create an inclusive world.
From challenge comes change, so let's all choose to challenge.
---
Let's be part of the change together. Here is a list of a few resources, individuals and organizations that are helping in this change:
Do you have some more resources, articles, interviews, or people that you love and think we should highlight? Let us know!
Processing your application
There was an error sending the email, please try again
Great!
Check your inbox and click the link to confirm your subscription
Back to Homepage