The University of Western Ontario Mustangs
Searching for the right university, going through the recruitment process, and managing the pressures of high school can be overwhelming, to say the least. But just know, there are hundreds of possibilities and programs in the collegiate landscape that are just waiting to be explored!
Streamline Athletes highlights collegiate track and field recruitment stories and experiences of all kinds to provide soon-to-be high school graduates with insight into the recruitment process and tips as to how they can start and progress their own journey.

The University of Western Ontario
The University of Western Ontario (UWO) is a public research university located in London, Ontario, Canada. A member of the U15 (a group of research-intensive universities in Canada), UWO has 12 academic faculties and schools including the Don Wright Faculty of Music, the Faculty of Arts & Humanities, Faculty of Education, Faculty of Engineering, Faculty of Health Sciences, Faculty of Information & Media Studies, Faculty of Law, Faculty of Science, Faculty of Social Science, Ivey School of Business, and the Schulich School of Medicine & Dentistry.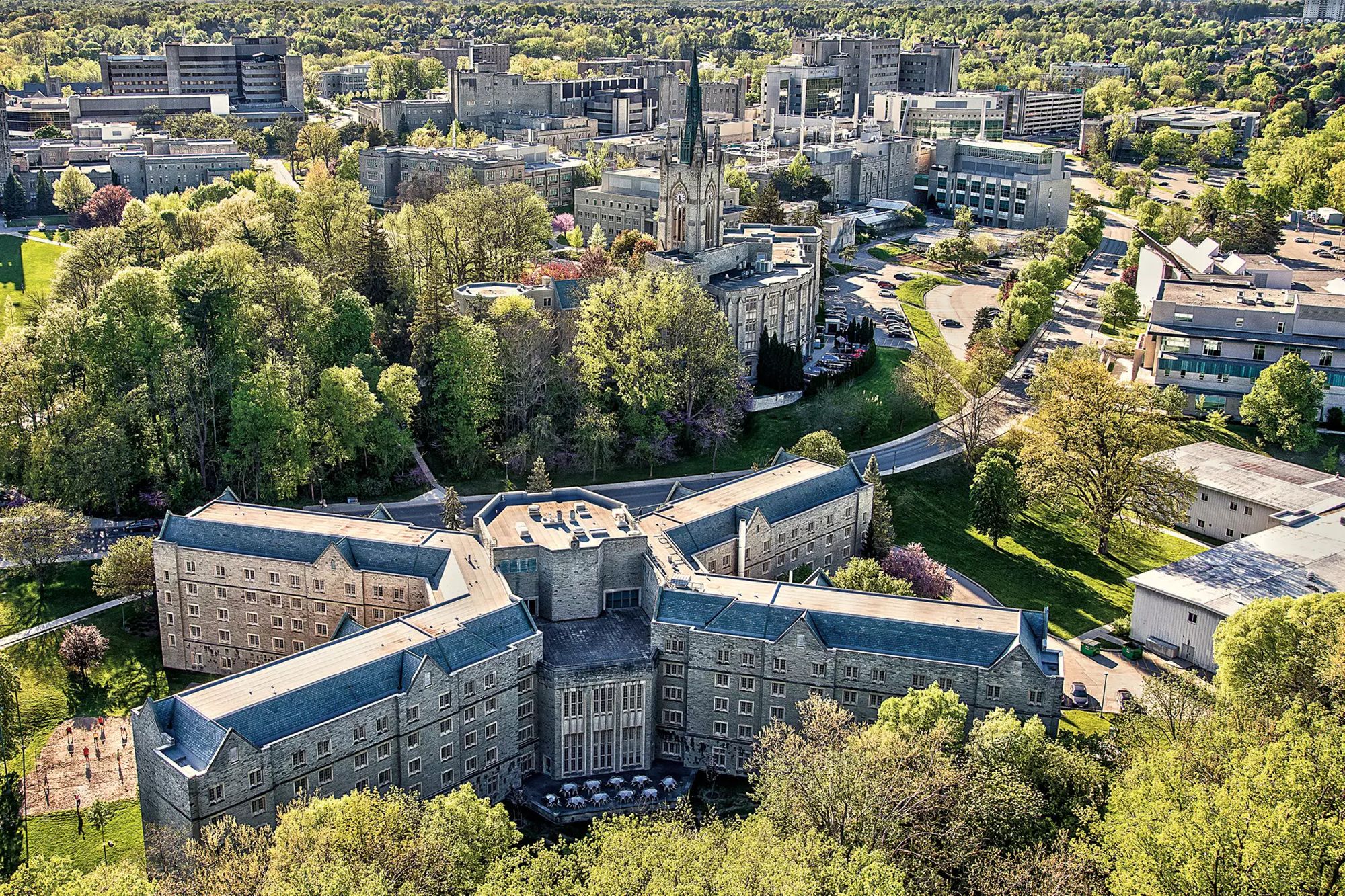 Western's varsity teams, also known as the Western Mustangs, compete in the Ontario University Athletics conference, one of the four regional conferences of U SPORTS, the national governing body of sport in Canada. UWO's athletic program supports 26 varsity sports including cross country and indoor track and field which have seen a lot of success including: 30 Provincial titles, 16 National Championships, 345 All-Canadian Athletes and 57 Academic All-Canadian achieving averages 80% or better. Not to mention many current and former Mustangs have gone on to compete at national and international competitions.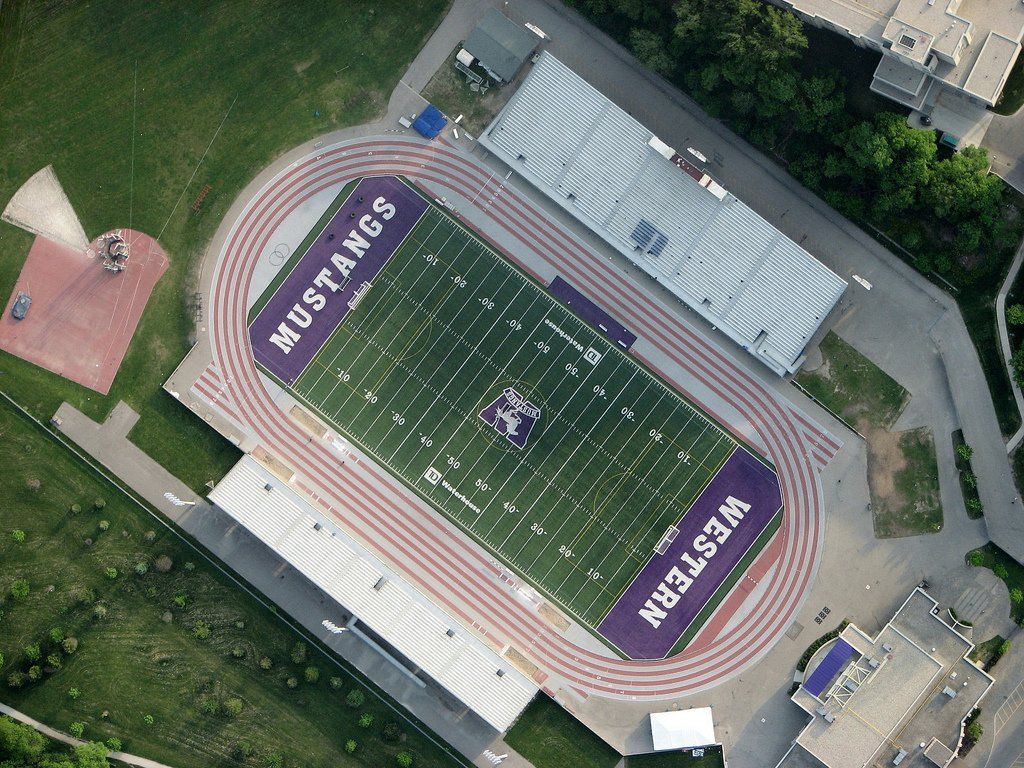 Does UWO sound like the place for you? Well, the Western track & field/cross country team is hosting a virtual prospects day on Sunday, August 15th from 11:00am - 3:00pm EST. The day is packed with educational sessions, Q & A sessions, recruiting advice and more. So, if you are a high school athlete searching for your perfect fit for both post secondary academics and athletics you don't want to miss this day. Register here.
But if you can't wait until then to learn more, I had the opportunity to talk with some of the current student-athletes who are part of the Mustangs squad about their time so far at the internationally ranked university.
Question and Answer
Matt Indome: Long Jump/Sprints, Equity and Inclusion Co-captain, Event Group Captain, Fourth  Year Social Science, hometown: Winnipeg, MB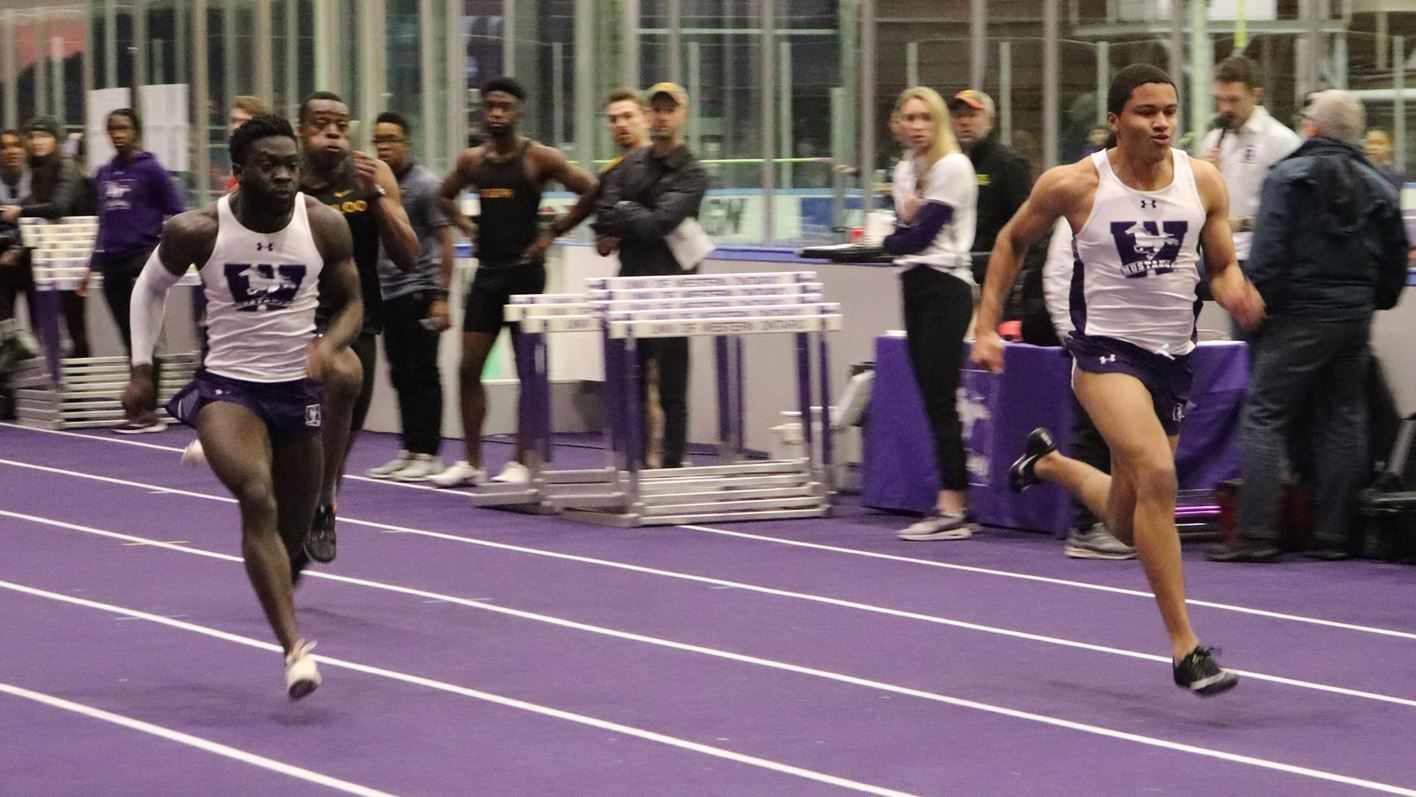 Describe your recruitment journey to Western University. What drew you towards the school?
In my grade 12 year I had reached out to some schools I was interested in and Western was one of them. When I came out on my visit I was almost instantly sold, I loved the campus and Vickie [the head coach] made me feel at home from the moment my feet touched down. The comradery within the track team itself is what truly drew me towards Western. The team seemed so close, even polar opposite event groups looked like best friends. The love and support that everyone had for each other is what really stood out to me.
What is the experience of competing within U SPORTS and the OUA like?
Competing within U SPORTS and the OUA is intense. Every weekend you're competing against some of the best athletes in the country, you're constantly being pushed to new heights and that is what makes it so fun. You're forced to shock yourself and do things you used to dream about doing.
What does a typical week of training and class look like for you?
A typical week during our non-competitive portion of the year (September-December) sees us training six days/week, whereas our competitive portion (January-March) sees us training 4-5 days/week, with competitions on the weekends. I try to have my classes end no later than 3:30pm to avoid practice conflicts and I'll fit homework/studying in all throughout the day.

What is your favourite memory with the team?

My favourite memory with the "stang gang" is when I qualified for U SPORTS in my first year at the OUA Conference Championships. Everyone, even the members of the team that I wasn't as close with at the time, celebrated my personal best and accomplishment as if it were their own. The team was so hype and supportive, that memory will forever live in my head.
Seth Edwards: Throws, 3rd Year Arts, hometown: Barbados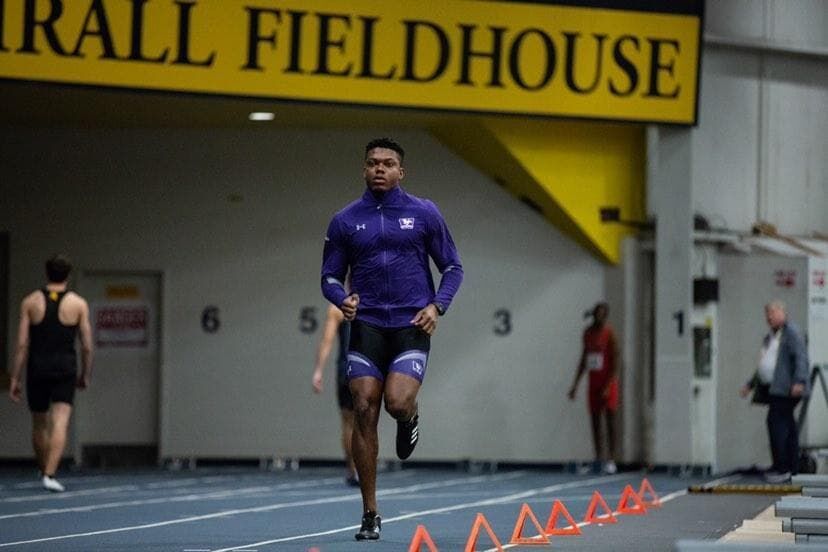 Describe your recruitment journey to Western University. What drew you towards the school?
The best word to describe my recruitment would be unorthodox considering it all started on a golf course in Barbados! However, from the moment I arrived at Western the coaches welcomed me and my ambition with open arms, the institution provided an environment which would be conducive to a thriving and prosperous future. But what ultimately sealed the deal was the indescribable dynamic of the team atmosphere. Fast forward three years and London has become home to me.
What does a typical week of training and class look like for you?
My class schedule ranges anywhere between 12-18 hours of class per week, then I reinvest the same amount of time into each course. My training typically consists of weight sessions at 7:00am which take place three days a week, in addition to six technical/functional sessions on evenings from Monday through Saturday.
Kate Current: Middle Distance/XC, Master's in Engineering, hometown: Coburg, ON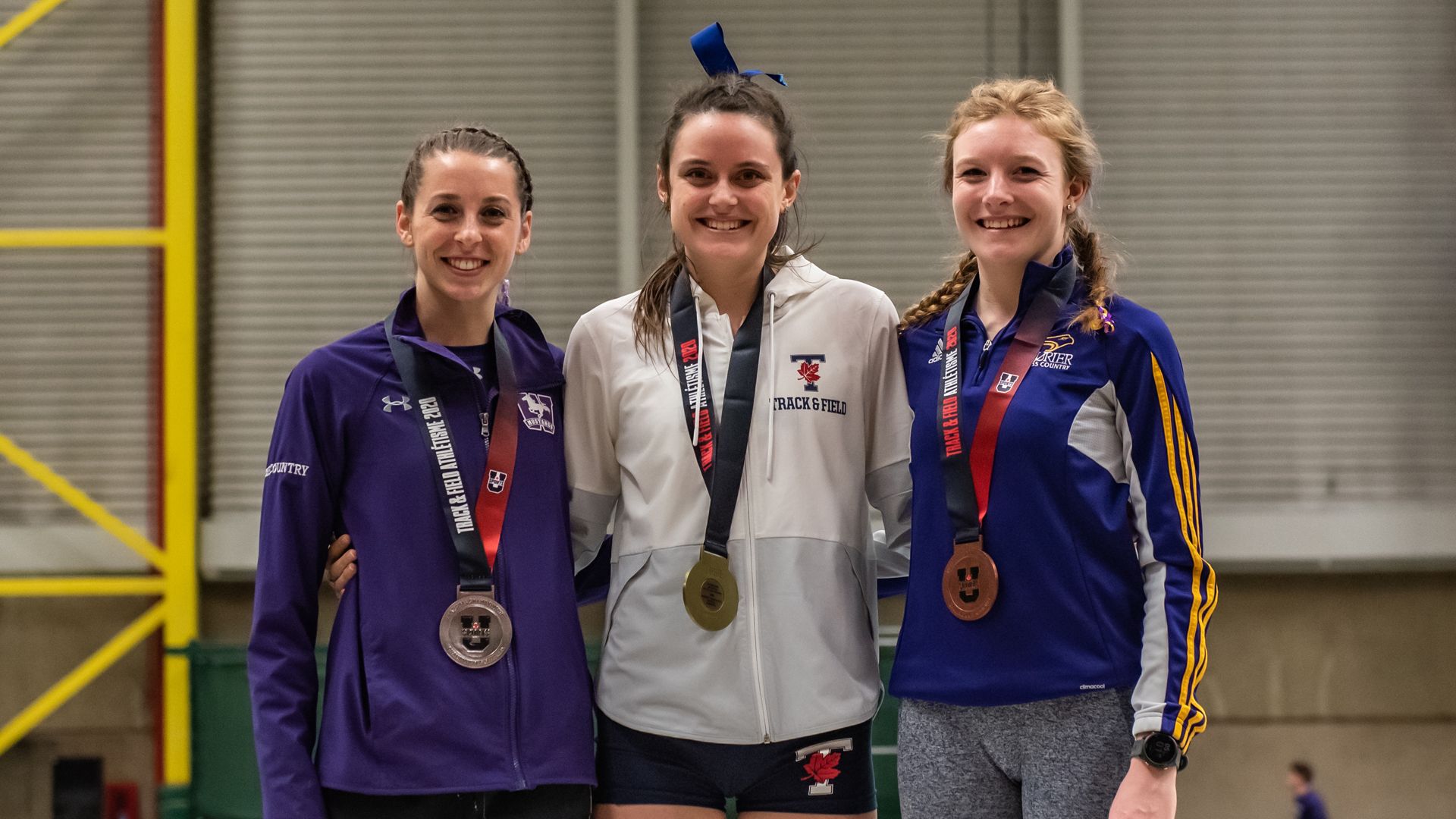 Describe your recruitment journey to Western University. What drew you towards the university?
Early into my search for a university I decided to stay in Canada due the successful long-term athletic development of many middle-distance runners competing in the CIS (now U SPORTS). Runners attending school in Canada seemed to have a much higher retention rate for athletics; the depth of CIS/U SPORTS has increased significantly over the past several years and I wanted to jump in on that momentum.
I was initially drawn to Western for their unique dual degree program with engineering and business. My first priority when deciding on a university was the academic program, and Western's civil and environmental engineering program was ranked one of the highest in the world. After meeting with coaches Vickie, Derrick, and Guy, I was reassured to know they also prioritize academics over athletics. As Guy continues to tell his athletes, we are students first and athletes second. Ultimately, the decision came down to the team dynamic and environment. The coaches were incredibly welcoming and introduced me to several athletes on the team who were happy to answer any questions I had. The athletes clearly all got along very well and made the idea of joining a new training group very exciting.
What are your favourite parts of the university?
In no particular order, here are my personal highlights for Western:
The Spoke – amazing bagels
Kings Library – aka the greatest study spot
The amount of coffee locations on campus
Campus is absolutely gorgeous
Our school spirit is unparalleled
The number and involvement of student clubs (like the Women in Engineering club!!!!)
Katy Magoffin: Pole Vault, 5th Year Nursing, hometown: Woodstock, ON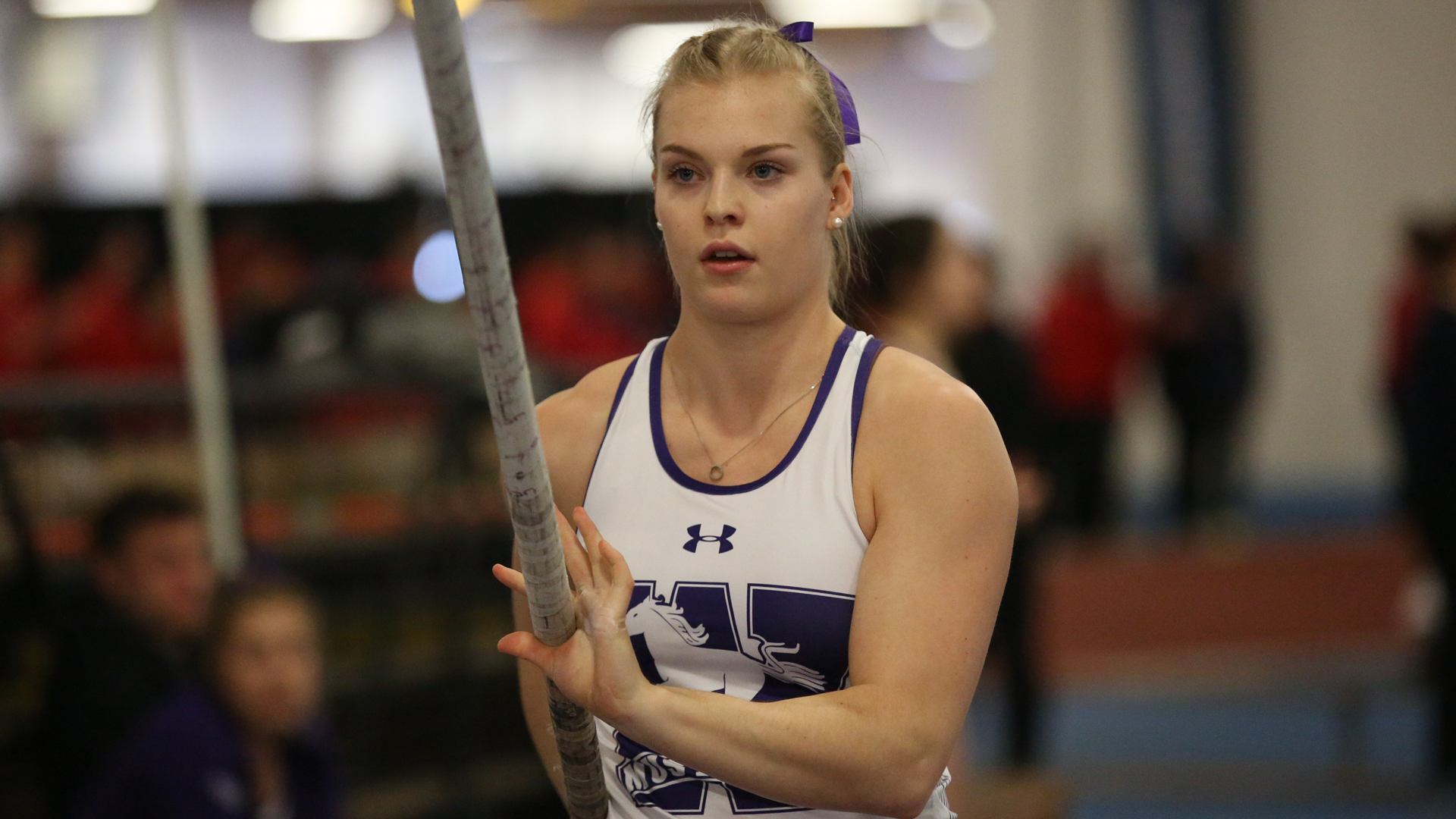 What is the experience of competing within U SPORTS and the OUA like?
Competing in Canada is the best in my opinion. Our team has such a supportive environment and we push each other to our goals. I find even within the OUA there are many athletes from different schools that know each other, cheer each other on, and check in on each other's seasons. It's super competitive and there are some amazing athletes pushing to some impressive goals. I especially like how there's a good balance of school and sports in Canada, with everyone pushing for their academic goals as well. Both OUA and U SPORTS meets are so much fun to compete at, with everyone cheering their teammates on and putting up amazing numbers, the atmosphere just can't be beat.
What does a typical week of training and class look like for you?
Our practices are every day  but Sunday at around 3:30pm. For vaulters this means two days of technical work on the mats, one day of speed, one day of recovery, and two days of either more running, hills, circuits or maybe a competition warmup if we have a meet that week. We also lift twice a week after practice. Class varies a lot from program-to-program but most of us try to have our classes finished before practice, with the odd night class after practice. Western has a lot of hands-on labs which break up lectures where you have to sit down a lot. I'm in my last year of nursing so my classes look pretty different. I have 12 shifts of placement in the first semester, with only three classes left and then the second semester is all placement where I'll be doing full time shift work.

What are your favorite parts about the university?

My favourite part of Western is obviously the track, especially now that both the indoor and outdoor ones are newly resurfaced and BRIGHT purple! On the academic side we also have some amazing facilities, including an entire simulated hospital wing for my labs and simulations in nursing.

How do you handle the load of training with all your course work?

Time management! Everyone always mentions this as a strength of student athletes and it's so true. I look ahead to my week on the weekend before to see what I have due, what I need to get done, and what is the most pressing.


What's Next?
Are you looking to pursue track and field and/or cross country at the collegiate level? Well you are in the right place! In North America there are over 1700 colleges and universities with track and field and/or cross country programs, it is just up to you to do your research and find your best fit for post secondary academics and athletics. If UWO sounds like your perfect fit don't miss out on their virtual prospects day!
Get started today at streamlineathletes.com and don't hesitate to email us with any questions you may have at info@streamlineathletes.com, we are here to help.

Processing your application
There was an error sending the email, please try again
Great!
Check your inbox and click the link to confirm your subscription
Back to Homepage