Success stories: New Mexico Highlands University
---
The Goal
Head Coach Bob DeVries' Men's and Women's teams are well situated in their conference and remain competitive year over year. Coach DeVries' main goal is to consistently and efficiently fill his roster with impactful athletes each year. The most prominent needs for him and his team are establishing a more targeted and efficient recruitment process, so they have more time to focus on athlete and team development.
About New Mexico Highlands University
First established in 1893, New Mexico Highlands University offers graduate and undergraduate programs in its six schools of study: arts, sciences, business, education, social work, and nursing. With an undergraduate population of approximately 1797 and a student to faculty ratio of 15:1, New Mexico Highlands is considered a smaller university with a tight-knit student community.

Coach DeVries leads the men's cross-country team and the women's cross-country and track and field team in the Rocky Mountain Athletic Conference (RMAC) within the NCAA Division II.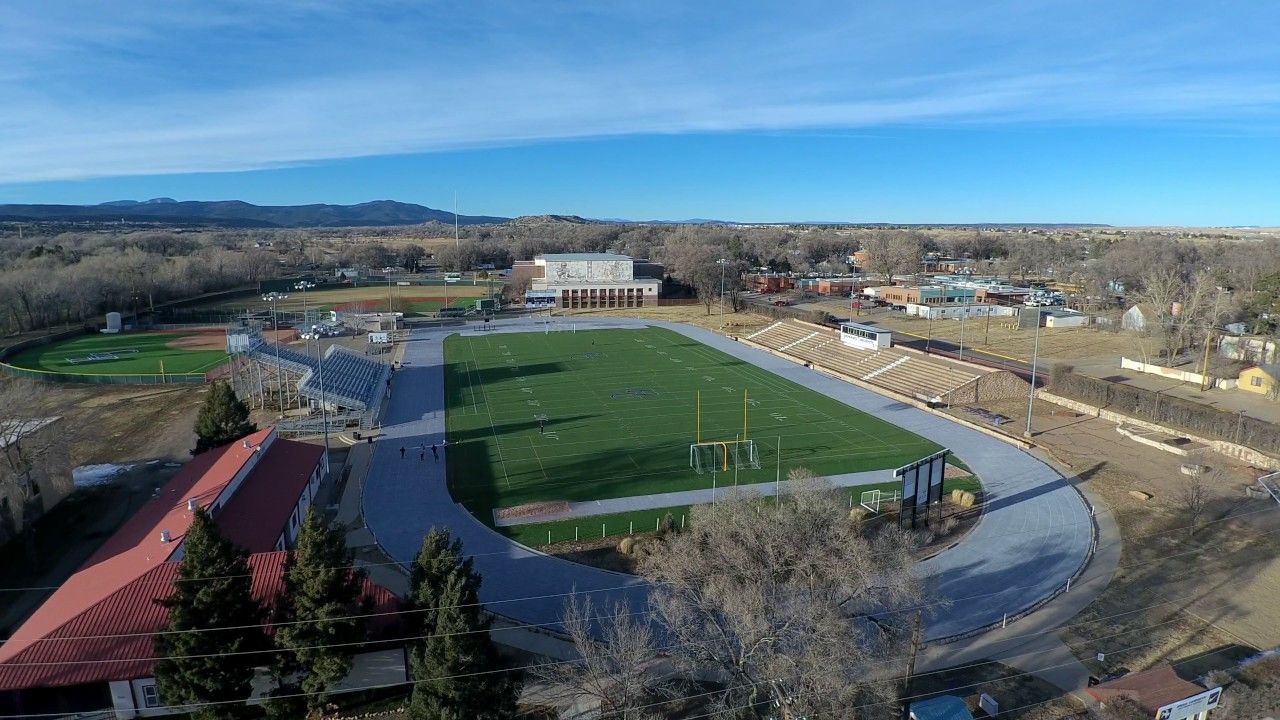 The Challenge
Coach DeVries' recruitment approach prior to Streamline Athletes involved a lot of internet research by himself, cold calling athletes, word of mouth, and using other recruitment services and agencies.

These recruitment options often created a frustrating and inefficient recruitment process. Through these means he would spend a lot of time filtering through long lists of athletes, trying to find athletic performances and sending a large volume of emails. It was more likely these efforts would go no further than the initial outreach, resulting in a very small pool of athletes he might be able to sign.

The wide net and spam-like approach many of these services and strategies favour, proved to be time-consuming and ineffective for Coach DeVries, spurring him to find a new solution.

The Solution
Jumping on board with Streamline Athletes was a decision Coach DeVries made to shake up the status quo in his recruitment methods. He places great value on selecting the people involved in his program, and wanted to work with a team who were like-minded and cared equally about the sport.
What Streamline Athletes provides Coach DeVries and his program is a focused and targeted recruitment effort. He is no longer being thrown a mass amount of names and partial statistics of athletes who have no interest in his school, or who's information is difficult to find.

The Streamline Athletes team worked with Coach DeVries to outline the academic and athletic standards of his program and promptly sent him athletes with complete profiles and verified performances that aligned with them. More importantly, these athletes had expressed an interest in his program.

Coach DeVries now has an easy and simple way to find and evaluate athletes and decide who to contact. The personalized touch to the Streamline Athletes recruitment process gives Coach DeVries all the information he needs to make informed decisions on the athletes he brings into his program.
The Impact
After getting started, DeVries did not have to wait long to understand the impact of Streamline Athletes. Only 3 weeks into working with Streamline Athletes he received a pool of 20 athletes, chose to connect with 8, then successfully signed 1. He has since signed another 2 athletes for the upcoming year.
Access to a pre-qualified athlete pool with verified and accurate information has cut out any uncertainty in the process and allowed Coach DeVries to have the confidence that he is recruiting the right athletes for his team. No longer relying on the ineffective "shotgun" approach to recruiting.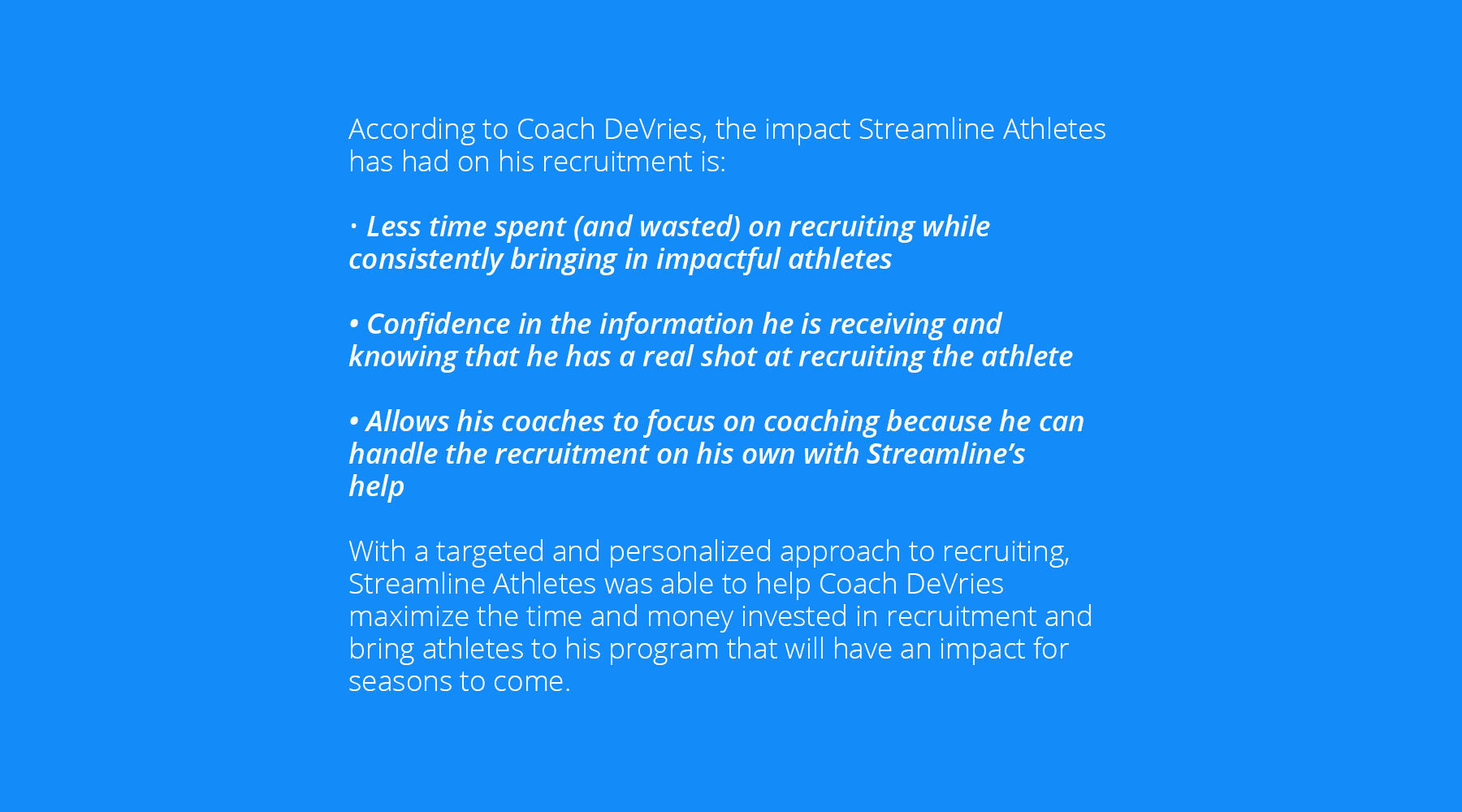 Recruit like New Mexico Highlands University
With a little help from Streamline Athletes, New Mexico Highlands University was able to fill some important roster spots.

We know that recruiting athletes can be hard, and as the only track and field/XC specific platform, we aim to make it easier.
---
Talk to a recruitment expert today.

Processing your application
There was an error sending the email, please try again
Great!
Check your inbox and click the link to confirm your subscription
Back to Homepage