Get a Personal Olympic Advisor with Streamline Athletes Pro
Who better to help a student-athlete with their recruitment than a personal Olympic advisor?
University and college bound track and field student-athletes have a lot of options when it comes to both their post secondary athletics and academics. There are over 1700 track and field and/or cross country programs across North America, divided among multiple athletic associations and divisions (NCAA D-I, D-II, D-III, NAIA, U SPORTS, NJCAA, CCAA). With so many athletes seeking out so many different schools, it may be hard to stand out in the crowd and truly find your perfect collegiate fit.

That is why we have introduced an exciting new opportunity for the track and field community! With Streamline Athletes Pro, our members will gain access to personal advising sessions with an Olympic athlete, twice a month for the duration of their membership, a personalized recruitment plan, and more!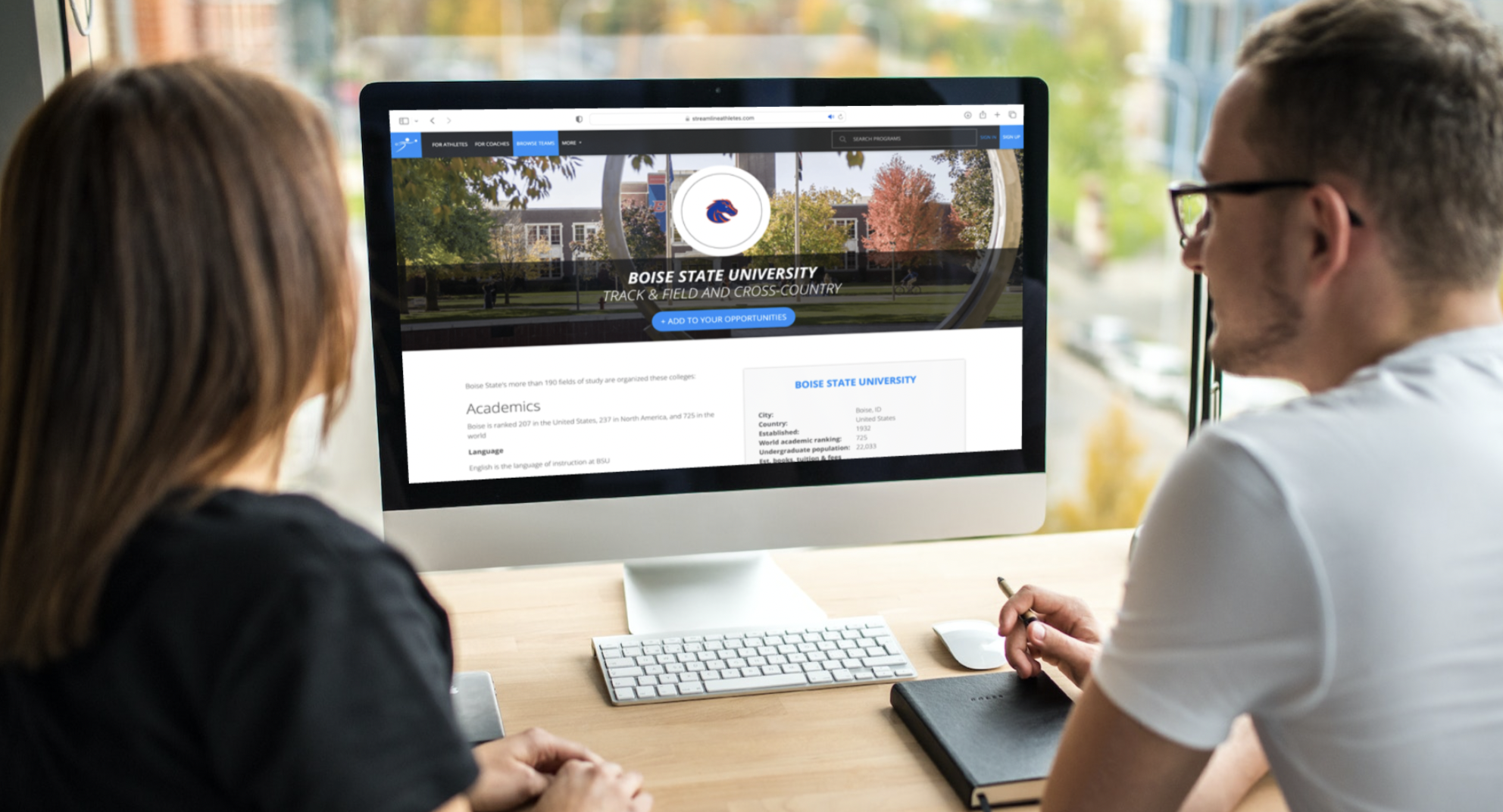 Why did we introduce Streamline Athletes Pro?
We saw the need for more in depth support for athletes and their parents/guardians. The recruitment and collegiate landscape can be a challenging one to navigate, considering there are so many factors that go into making a decision surrounding signing with a school: location, facilities, scholarships, academic programs, sports medicine, athletic association, tuition, the list goes on.

I know it sounds like a lot to take in, but our team at Streamline Athletes is made up of past and present collegiate athletes, as well as professional athletes, so we have been through it all ourselves and know the landscape inside and out. Streamline Athletes aims to help athletes find the program that is the right fit for them - we are not satisfied with a high volume of athlete signings without the assurance that the school is their right fit. With Streamline Athletes Pro we are taking this knowledge and desire to help athletes achieve their goals to the next level with a service we are confident athletes and parents will love. Most of our competitors are charging families much more, for much less.

What can Streamline Athletes Pro offer me?
With this new membership athletes will get personal guidance through their entire recruiting journey from a professional athlete and full access to Streamline Athletes digital products on the platform.

Here is a run down of what athletes will get:
A professional track and field athlete as their advisor
Initial kick-off call with their personal advisor to set goals and learn how Streamline Athletes will work for them
Personalized recruiting plan built by advisor
Two one-on-one advising calls per month for the duration of their year-long membership
Two SAT/ACT test prep tutoring sessions with a test prep expert
Four 30 minute consultation calls with a sport performance and therapy expert
Ongoing support outside of their advising calls whenever they need it
Full access to the Streamline Athletes platform with unlimited coach conversations
Ready to get started with Pro? Click here.

Meet our first Olympic advisor: Regan Yee
Our first pro advisor is none other than Olympic steeplechaser Regan Yee. During her collegiate years, Regan attended Trinity Western University (TWU) where she won five U SPORTS national titles and eight Canada West Medals.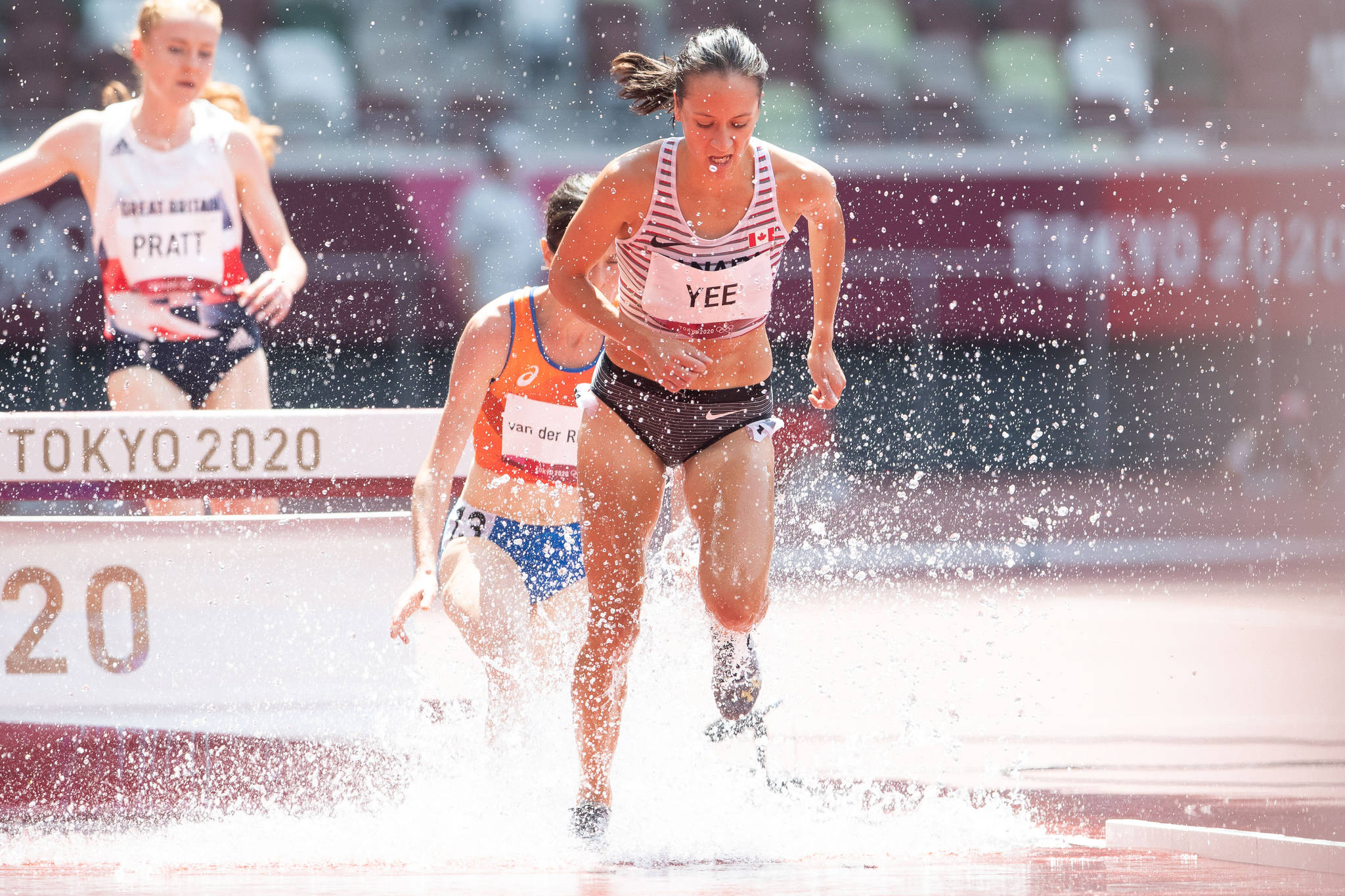 Regan has competed numerous times on the international stage with some of her achievements including NACAC U23 gold and silver in 2016, a Pan American Games fifth place finish in 2019 and being both a World Championships and Olympic Games qualifier in the 3000m steeplechase in 2019 and 2021 respectively.

"I am really excited to be a Streamline Athletes' Recruitment Advisor as it allows me to work one-on-one with athletes and really get to know them and their journey. The recruitment process can be stressful and is usually far from linear, so I am excited to step into a role that will help mitigate the stress and confusion for young athletes!"

What's next?
It's time to take that next step in your recruitment journey. Sign up for Streamline Athletes Pro today!
Still have questions? Let us show you how it works and ease any concerns before you commit. Book a free consultation with us.

Processing your application
There was an error sending the email, please try again
Great!
Check your inbox and click the link to confirm your subscription
Back to Homepage