On the radar: Class of 2022 - U.S. high school athletes to watch
The 2022 crop of American high school athletes is shaping up to include some record breaking athletes. After a year of such uncertainty and difficulty, it is truly incredible to see the performances of some of these athletes over 2020 and early 2021. Naturally, it is necessary to highlight some of these athletes and their achievements - and who you need to keep an eye on! Keep in mind that this is not an exhaustive list. There are many outstanding athletes and we have just selected a handful to highlight.
---
SPRINTS
Jaylen Slade
IMG Academy - 100m, 200m, 300m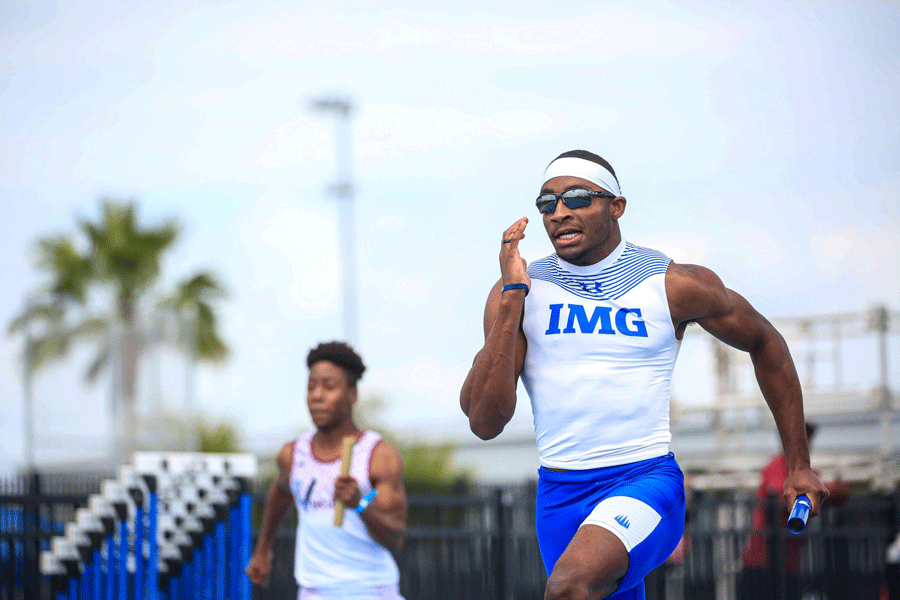 If you haven't heard of Jaylen Slade yet, you very well might be living under a rock. The IMG Academy  junior from Georgia has been smashing the national high school indoor record in the 200m and nipping at the heels of the 300m record - and has shown no sign of slowing down. Earlier this year, Slade set a new national high school indoor 200m record with a time of 20.62 seconds - narrowly passing the previous record of 20.63 seconds set by Noah Lyles - even after a stumble out of the blocks. This mark also makes him the only high school athlete to ever go under 21 seconds more than once. What does an indoor record holder set his sights on next? Breaking outdoor records. With a 100m time of 10.03 and 200m time of 20.20 earlier in May, Slade is closing in on all-time outdoor records in both events.
---
HURDLES
Falon Spearman
Providence Day School - 100mH, 300mH, 400mH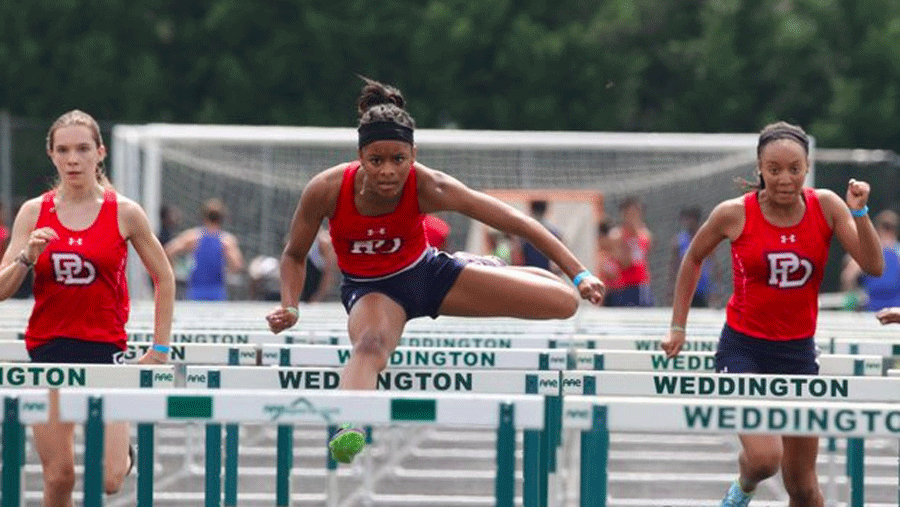 Spearman has quickly jumped to the top of the hurdling world, with new outdoor 100mH, 300mH and 400mH PRs in May and April. Spearman broke the 60.00 mark in the 400mH with an incredible time of 59.84 in April and now finds herself at the top of outdoor season rankings. A new 300mH PR of 42.10 places Spearman third in the country this season, and a new 13.98 PR in the 100mH brings her just outside the top 20. Meet-to-meet Spearman continues to pump out PRs and rise up the rankings - looking to hold the top spot in both 300mH and 400mH by season's end.
---
MIDDLE & LONG DISTANCE
Rheinhardt Harrison
Nease High School - 800m, 1500m, 1600m, 1 mile, 3200m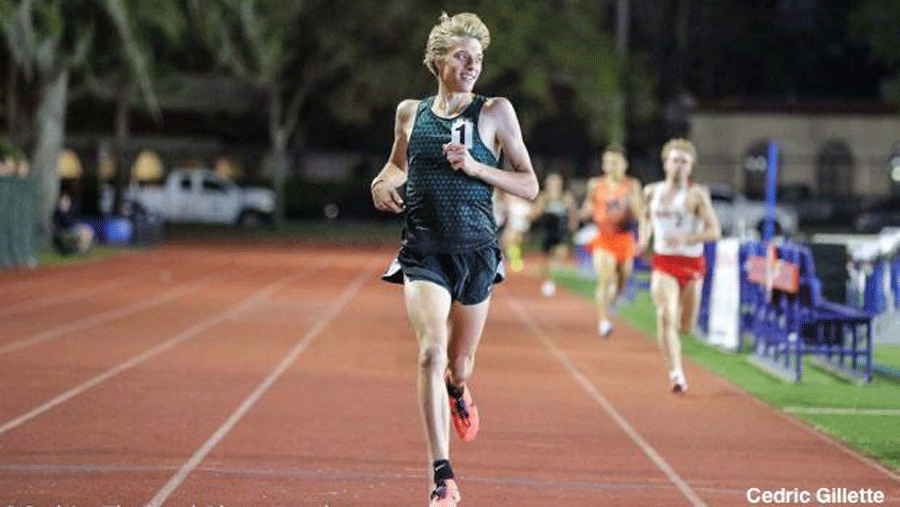 You might say Reinhardt Harrison has a knack for running the mid-long distance events. The talented St. Johns County runner just landed two Florida state titles in the 1600m and 3200m earlier this May, with times of 4:08.14 and 9:02.26 respectively - after taking a three-week rest from running due to an injury. As of today, Harrison has secured spots among the top runners in the country in a variety of events. Notably, he sits second in the 1 mile, third in the 1500m, fourth in the 3200m, ninth in the 800m, and twelfth in the 1600m. Up next is the quest to break the four-minute mile barrier and top spot in the 1500m and 3200m. With huge year-over-year improvement in the 800m, moving into the top five high schoolers in the country is not out of the question either.
Roisin Willis
Stevens Point High School - 400m, 800m, 1600m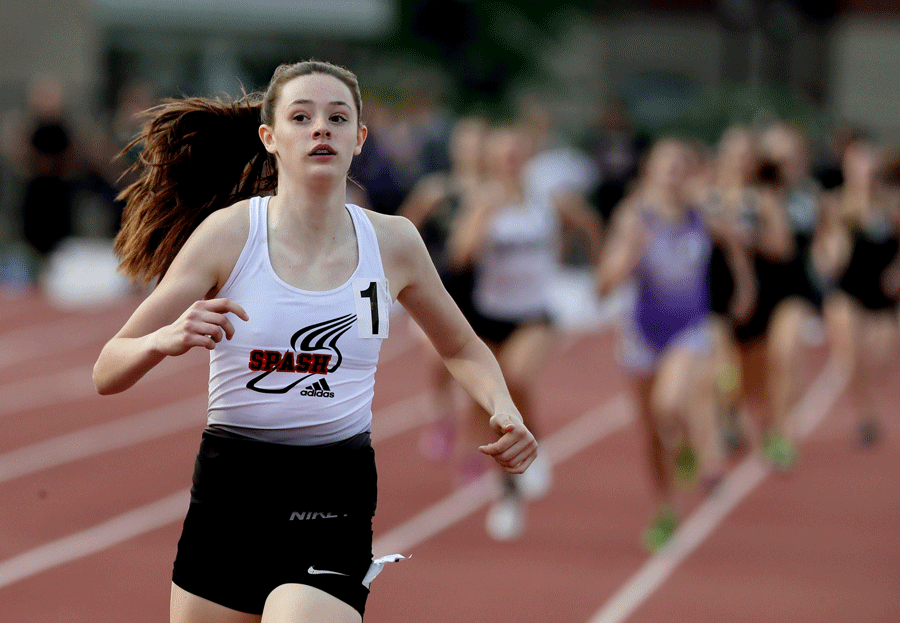 Willis is an absolute beast at the 800m and 1600m, and is impressive in the faster 400m event, too, as she sits among the top 10 in the country. She opened her outdoor season by laying down the number one U.S. high school performance in the 800m this season with an incredible time of 2:03.85. In the 1600m, she hit a new PR of 4:41.46 late in April, only 0.17 seconds behind the national leader, Brynn Brown. Just recently Willis has had her breakthrough meet on May 21st, landing a new PR, winning time, and Olympic Trials qualifying time of 2:00.78 in the 800m. She is now fourth all-time in high school history in the 800m and just off of the national record of 1:59.51 held by Mary Cain. Number one is in her sights.
Charlotte Bednar
Lawrenceville High School - 1 mile, 2 mile, 3000m, 5000m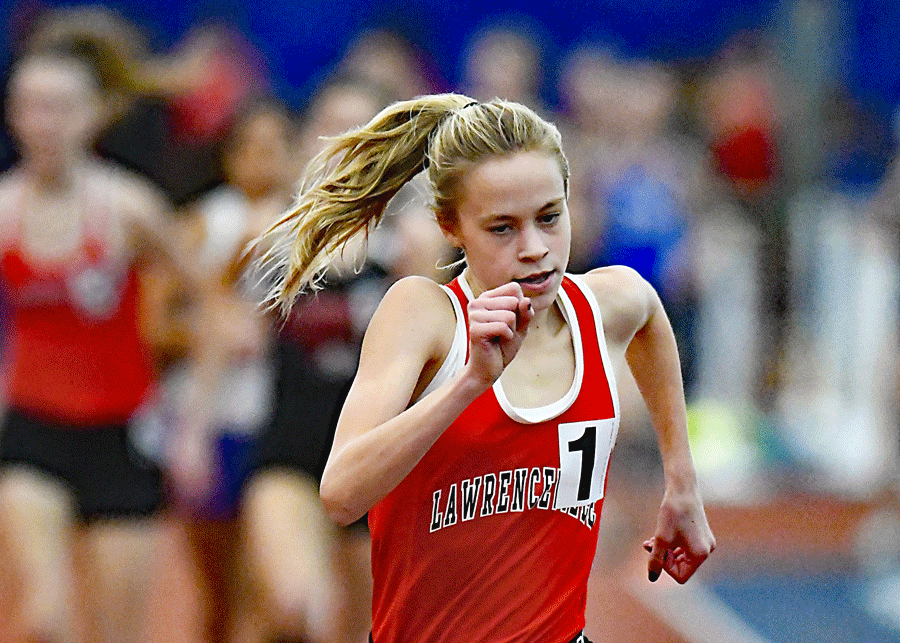 Bednar's performances early on in this outdoor season have been nothing short of amazing. In April, Bednar crushed the New Jersey outdoor 5000m state record with a time of 15:52.10 - moving her into fifth place all-time for U.S. high school girls and fastest this year (2021). She followed that record-breaking performance up with another, as she recorded 9:59.34 in the 3200m, breaking the previous NJ record and moving Bednar up to number four in the U.S. this outdoor season. Apart from the records she is breaking now, Bednar also holds the fastest U.S. 3000m time in her current age group with her time of 9.20.98 recorded in October. Looking ahead, Charlotte is wanting to improve both her 1 mile and 2 mile times - hoping to move into the top 10 this season.
---
FIELD
Alyssa Jones
Miami Southridge High School - High jump, Long jump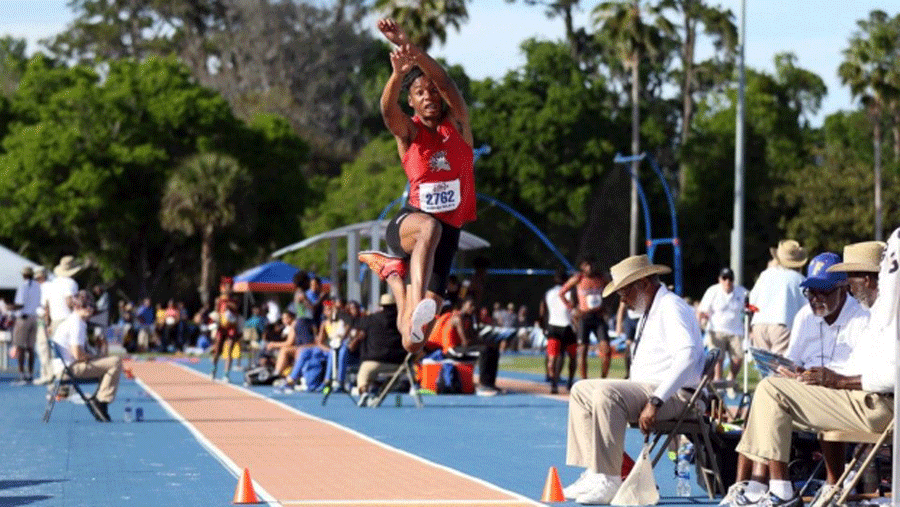 The Miami Southridge jumper extraordinaire had a huge meet at the Spartan Invitational in February where she hit a mark of 5'-11.75" in the high jump and a PR of 21'-4" in the long jump. Her results secured the U.S. outdoor season's number one spot in high jump and the number two spot in long jump. Jones also holds the Florida state title for high jump, a record she achieved in her freshman year. The junior is also ranked in the top thirty in the U.S. in the 200m - and has been pumping out points for Miami Southridge in the relay events, too. It's easy to see Jones is no one-dimensional athlete. As the outdoor season rolls on, Jones' goals are to defend her high jump state title and improve on her already impressive long jump ranking.
Tucker Smith
Columbus North High School - Shot put, Discus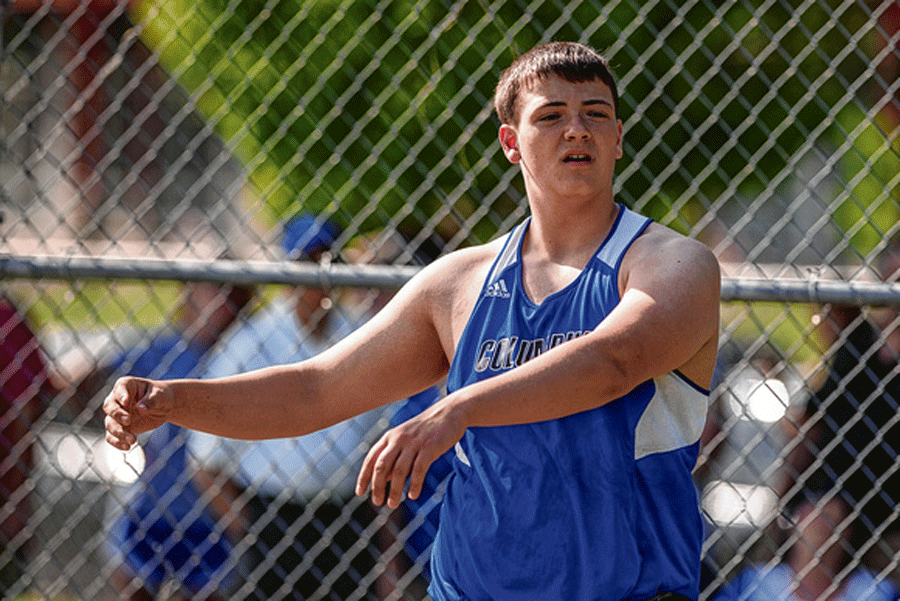 The junior from Indiana has set records at both the school and state levels with his throws this past April. The rising shot put star launched three of his six throws beyond 68', with his longest landing 69'-4 ½" to break the all-time state record set in 2008 by Brandon Pounds. Smith currently sits second in the country this season, only behind the hulking senior Bryce Foster, and is top in the country among juniors. The 70' mark is still the next goal - but Smith inches ever closer with his latest record-setting throw. While shot put is the focus, Smith has greatly improved his discus throw as well. At the same meet he broke shot put records, he won the discus with a throw of 167'-9", a personal best by about 14 feet. A long way from the top of his class in discus, but the improvements shouldn't go unnoticed.
Jeremiah Nubbe
Rainier High School - Discus, Hammer throw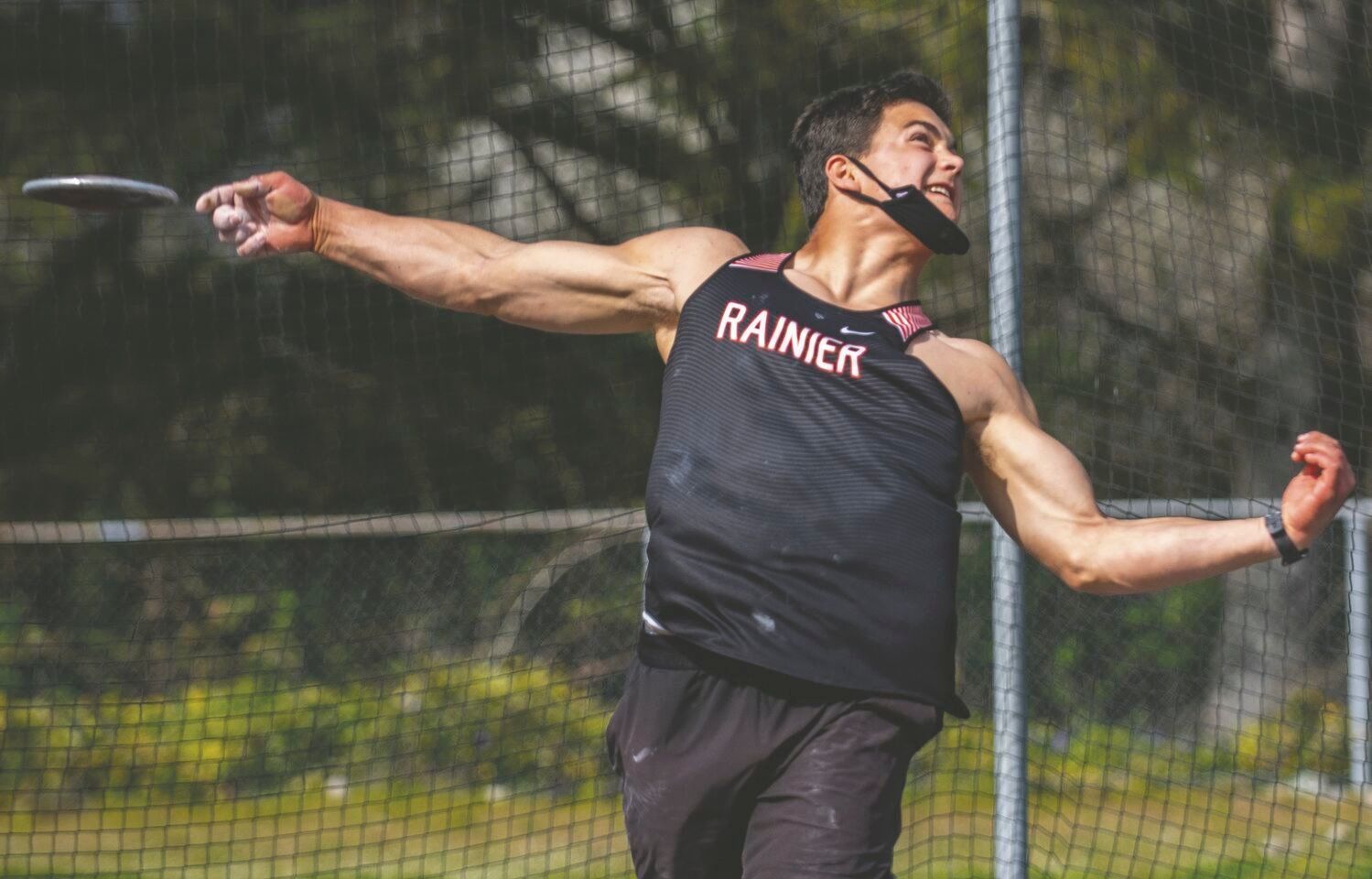 The disciplined student of the sport from Rainier High School has climbed the U.S. ranks this season in both discus and hammer throw. During a meet in April, Nubbe threw 196' in discus, hitting a new PR, absolutely crushing the Washington state record (169'-0.5"), and setting him up for third best in the country - at the time. Nubbe now sits sixth and third in his age group in the discus event. The throws dominance doesn't end there; Nubbe hit two new PRs in the 12lbs and 16lbs hammer throw this April, throwing 216'-1" and 218'-5" respectively - good for second and first in the nation this season. As the year rolls on, look for Nubbe to join the 200'+ mark in discus and own first in the hammer outright.
---
Multi-Events
Bryanna Craig
Coronado High School - Heptathlon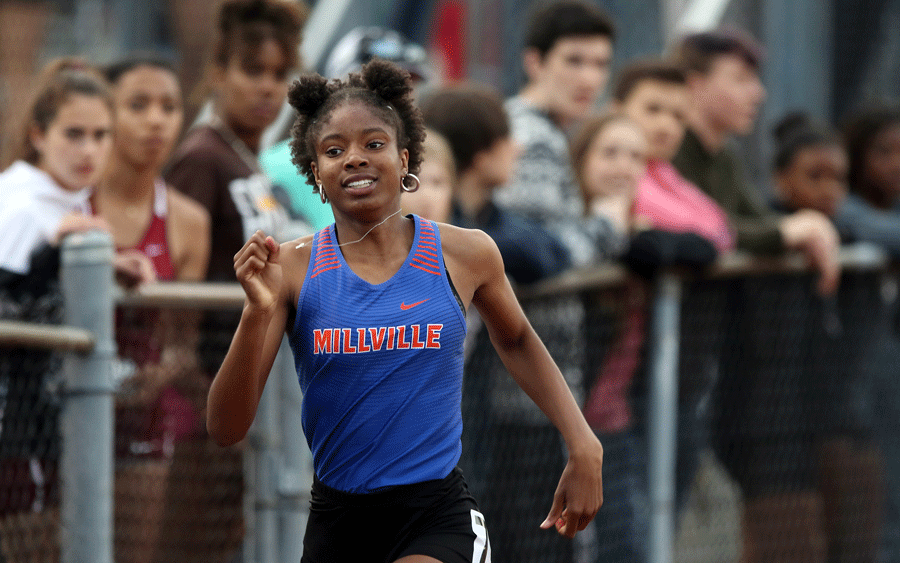 Daughter of legendary Millville athlete and now coach at Texas Tech, Raffael Craig, Bryanna Craig came out of a two year hiatus from heptathlon competition to land number one in the country this season. With a heptathlon score of 5117 in March, Craig still remains the season's top heptathlete in the country by almost 300 points. That is good enough to make her the eighth best heptathlete in Texas high school track history. With only one meet under her belt in late March, Craig is looking to dominate the multis and push those PRs, SRs, and national records even further in her next meet in early June.
---

Processing your application
There was an error sending the email, please try again
Great!
Check your inbox and click the link to confirm your subscription
Back to Homepage