"Big culture guy": Dakota Wesleyan track and field growing in more ways than one under Coach Rosado
Passion for the sport exists at all levels of competition. The National Association of Intercollegiate Athletics (NAIA) offers opportunities for student-athletes who may not meet rigorous recruiting standards of top NCAA programs to earn scholarships and continue their athletic careers. Dakota Wesleyan University (DWU), located in Mitchell, SD, has a small student body of around 900 undergraduate students and a family feel that supports athletic, academic, and interpersonal growth. The Tigers compete in the Great Plains Athletic Conference (GPAC) against private schools located in Iowa, South Dakota, and Nebraska.
Coach Matthew Rosado, who describes himself as a "big culture guy," started at DWU in January of 2022 for the track and field and cross country programs. He immediately appreciated the caring nature of the school, noticing details such as people opening doors for him on his visit to the school. He said, "I could recruit athletes to a family environment that can give them a strong academic backing and the resources and facilities they need to succeed athletically."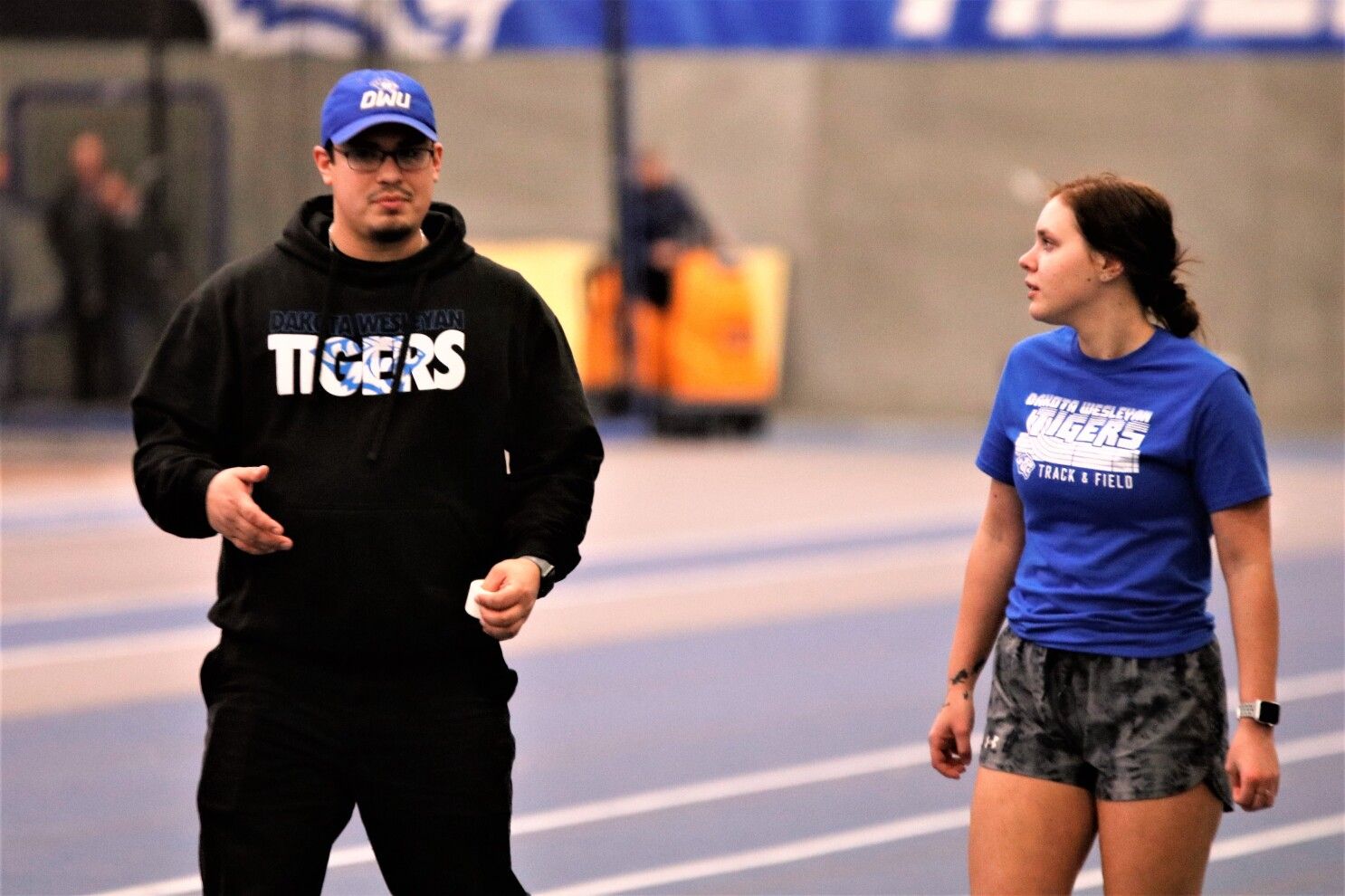 Already, the roster has grown from 24 to 36 track and field athletes under his watch, and Rosado is excited to build up the program while maintaining a close-knit team. He's also added more athletes across different event groups to balance out a squad that was previously dominated by throwers. Coach Rosado currently works with all event groups but is hiring an assistant for throws and jumps.
The relatively small team size allows integration of the men and women as well as different event groups, fostering strong team bonding and a unified culture. Prior to the start of the cross country season, the team holds a training camp in the Black Hills of South Dakota. Coach Rosado attributes last year's success at the conference championship, with the men taking third place (the highest finish in program history), in large part to the team getting to know each other before the season started. Additionally, athletes on the track team often get together to support other teams on campus at their games, as DWU's student population is 70 percent student-athletes.
Rosado praises his athletes for their dedication and discipline, saying, "I'm very happy with the future of the program because we have that young nucleus that wants to work hard, together." Although his plate is full with recruiting and coaching, he trusts his athletes to put the work in and hold each other accountable. They have fun, too – music plays in the background of many practice sessions, and athletes are able to support each other across event groups with the coordinated practice schedule.
With several athletes qualifying to the national championship in outdoor track last year, the Tigers are looking to continue qualifying for and competing strongly at NAIA championship meets in cross country, indoor, and outdoor track. Wyatt Baldauf competed in the 1500 and the 3000m steeplechase alongside three female throwers: Darby Deffenbaugh, Lila Gronesh, and Abbigail Magnuson. While this group of athletes has since graduated, much of the team returns.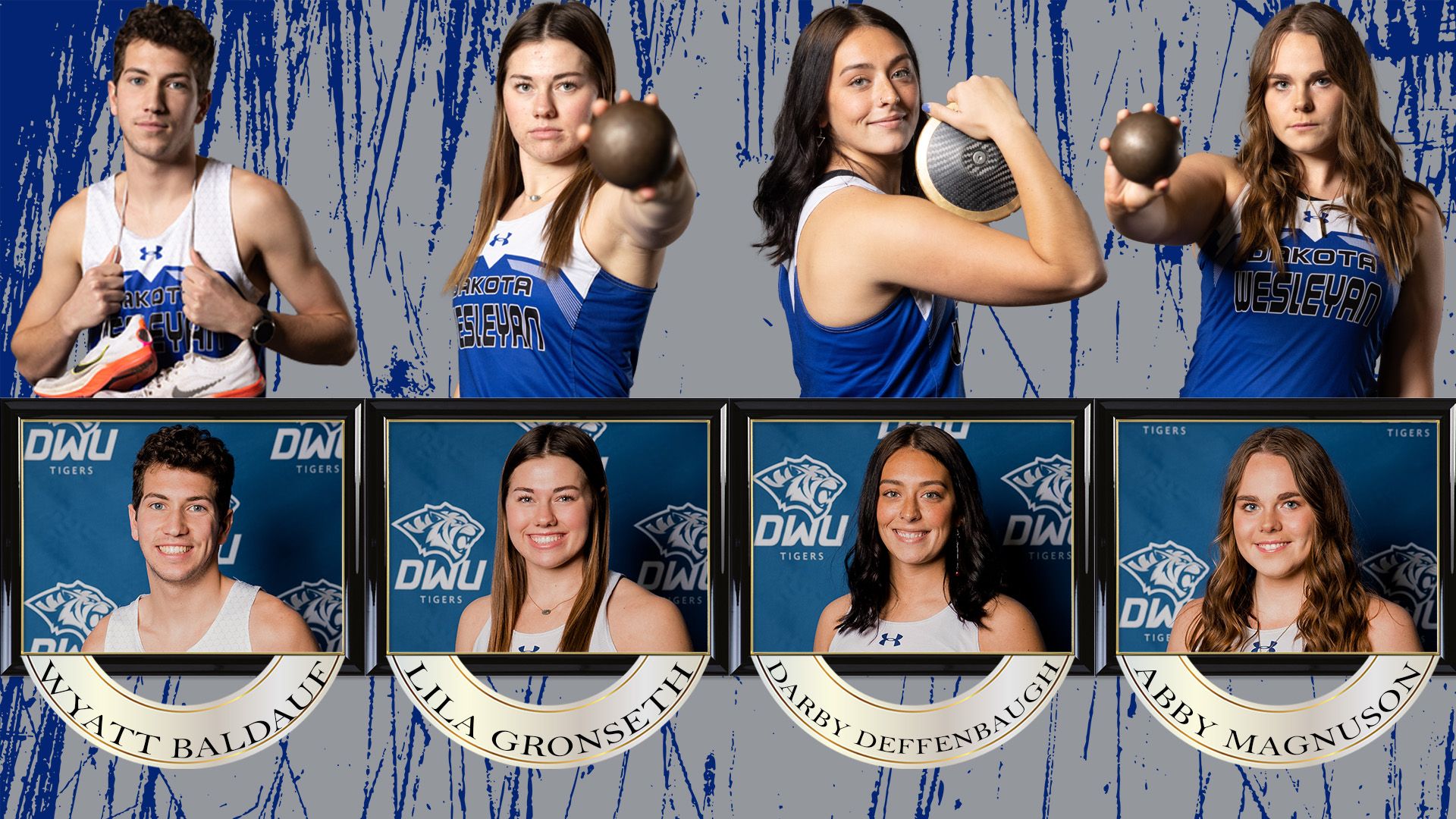 Caleb Sayler, a distance runner, fits well into the category of athletes Coach Rosado sees as a strong fit for the program – team-oriented, academically driven, and excited to improve on previous performances. On the cross country course, he's improved from a 17-minute 5k runner in high school to a personal best of 25:09 in the 8k, a mark that would be competitive in many NCAA-level programs. The individualized attention and developmental training approach deployed at DWU have bolstered his running. Coach Rosado credits his improvement to progress both in his training and his self-belief, stating that he knows Sayler is set to compete with the top runners in the NAIA the rest of this season.
Due to the more attainable recruiting standards at DWU compared to many NCAA programs, athletes with a strong drive for the sport have more opportunities to thrive than they might in a larger program where such "diamonds in the rough" might not receive the necessary attention to improve and enjoy the sport. NAIA schools also have the advantage of not being bound by some of the same strict regulations on recruiting and eligibility as the NCAA, such as the traditional recruiting timeline and administrative responsibilities.
Dakota Wesleyan is home to a 400-meter outdoor track at Joe Quintal Field as well as a 200-meter indoor facility at the Avera Sports and Wellness Complex, which is quite advantageous for the chilly winter conditions on the Great Plains. Athletes also have access to a weight room at the Christen Family Athletic Center and athletic trainers.
Streamline Athletes has been supporting the Tigers' growth since around April of 2022, and Coach Rosado is excited about continuing the partnership. He's gained a better level of organization in his recruiting process and can put more energy into doing what he loves: coaching and working with athletes on a daily basis. As the DWU program continues to grow and reach new heights, there's no doubt that maintaining the tight team culture will be a priority for Rosado and his athletes.
Recently the Tigers competed in the GPAC Championship XC meet in Sioux City, IA, where the men's and women's teams improved on last year's performances and Saylor placed 13th earning all-Conference Honors and qualifying for the NAIA National Championships on November 17th.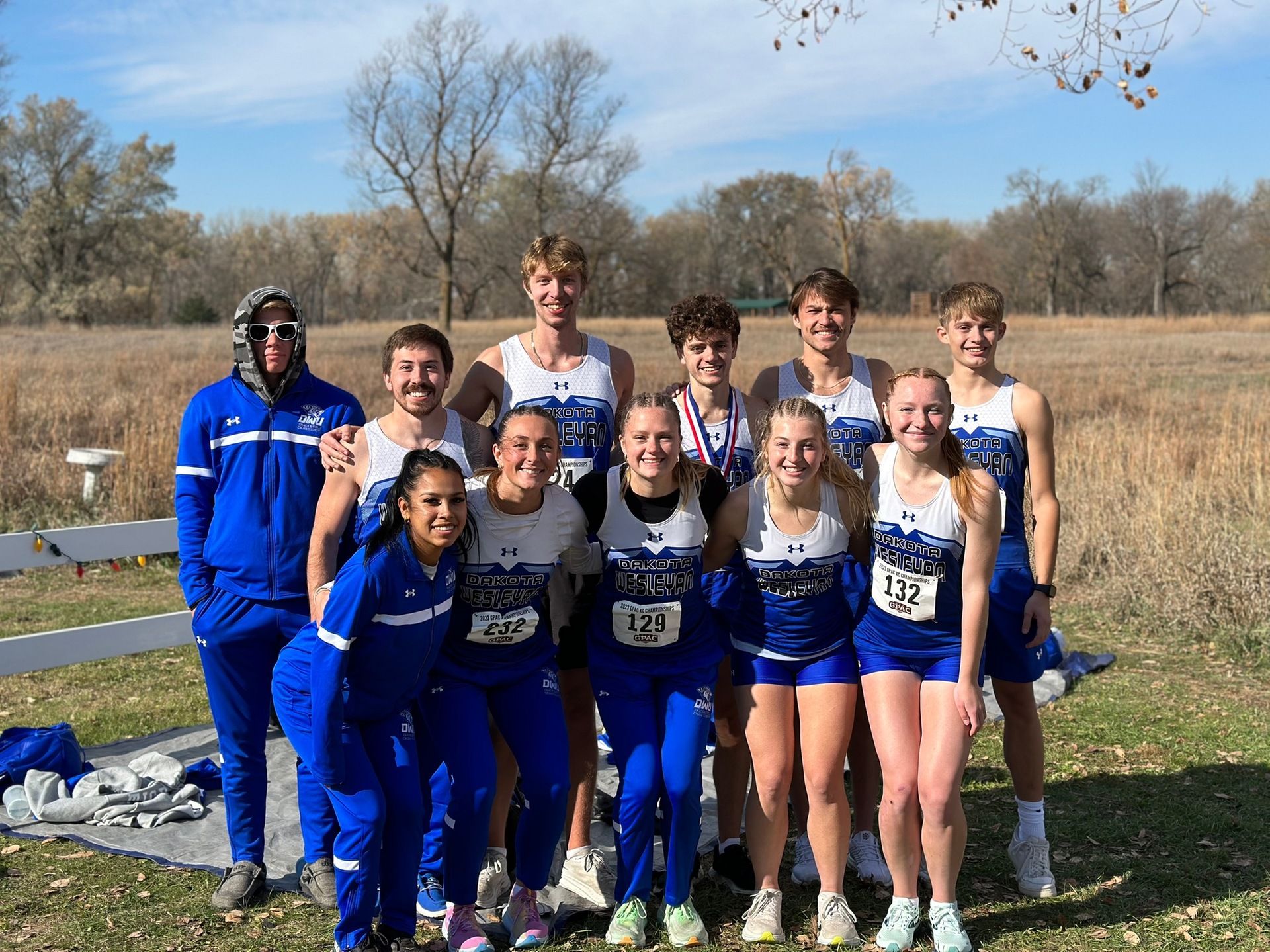 How to get recruited with a scholarship to Dakota Wesleyan University
Unlike NCAA track and field/cross country programs, NAIA teams like DWU are less limited when it comes to the total number of scholarships they're permitted to offer as sanctioned by their governing body. They also offer academic scholarships annually. Together, despite the total cost of over $40,000, athletic and academic scholarships combine to cut that number almost in half on average.
Athletic scholarship standards at Dakota Wesleyan University
Dakota Wesleyan, for example, has the ability to offer all incoming freshmen at least $1,000 in athletic scholarship funding. For track and student-athletes, up to $13,000 could be available depending on your athletic performances. To find out exactly what level of athletic scholarship you could be eligible for as a member of DWU's track and field/cross country team, create your Streamline Athletes account, complete your profile, and contact DWU. Note that you can contact an unlimited number of coaches by upgrading your account to Plus.

Academic scholarship standards at Dakota Wesleyan University
Neglecting academic scholarships is one of the most common mistakes among high schoolers seeking collegiate opportunities. Often, student-athletes and their parents/guardians only think about "scholarships" as athletic scholarships, when in fact, more money and more lenient qualification criteria may be attached to academic financial aid.
For example, at Dakota Wesleyan, five-digit academic scholarships begin at a GPA of 2.0 and can reach $16,000 with a 4.0 or higher. These awards are also available every year as long as the student's grades are maintained!

Processing your application
There was an error sending the email, please try again
Great!
Check your inbox and click the link to confirm your subscription
Back to Homepage