Top notch medical support and lakeside trails at Laurentian
University in Sudbury, Ontario with great opportunities to level up your performances.
Not often do you have the opportunity to attend a school set in a resort-like setting with access to amazing medical support, endless kilometers of lakeside trails, all within only 3.5 hours from Toronto, the largest city in Canada. Laurentian University is a school that offers just that and more.
Competing in the OUA conference of U SPORTS, the Laurentian Voyageurs offer spots for cross country and indoor track &  field and for both men and women. Their women's cross country team has been a competitive group landing in the top 10 nationally twice over the last decade. An impressive feat for a smaller school in the highly competitive OUA conference. Their men's cross-country team also has lots of potential as they continue to rise up the ranks landing in the top 12 nationally in 2019.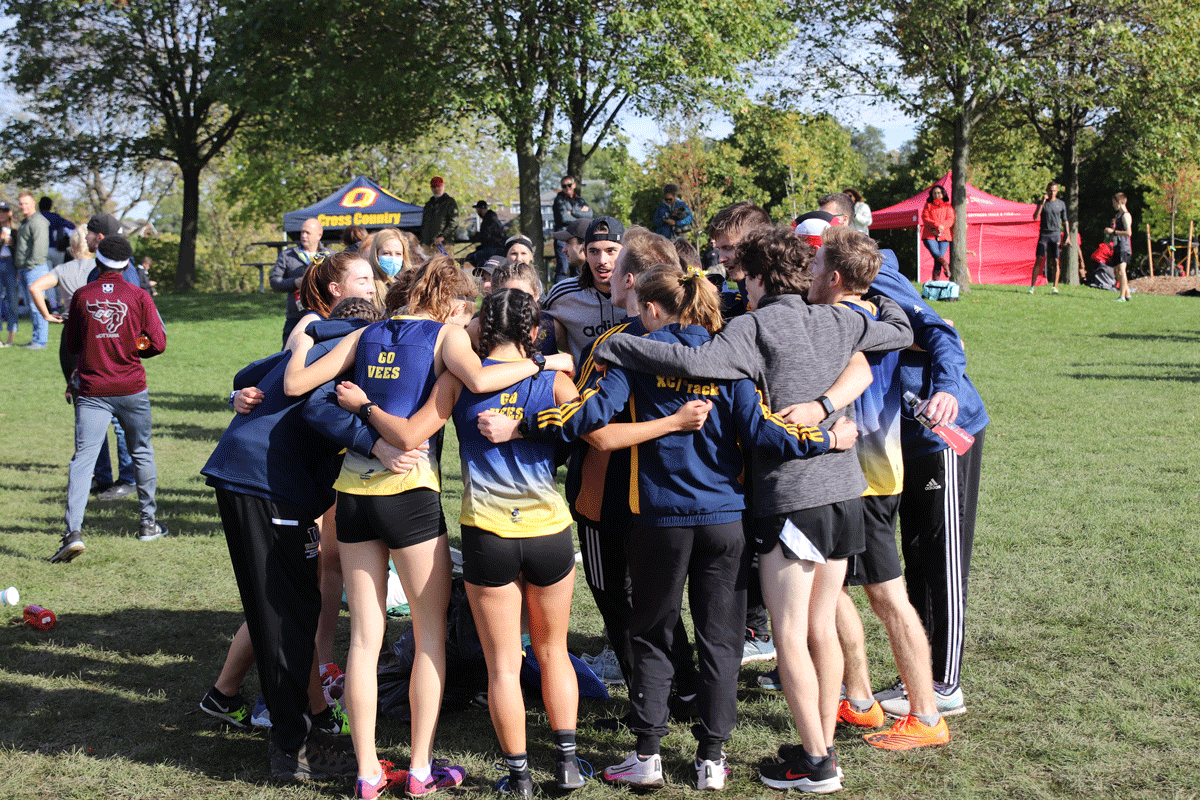 A unique coaching team lead by Head Coach Darren Jermyn and Assistant Coach Dick Moss offers a mixture of experience, support, and medical access. Coach Jermyn has 23 years of coaching experience at Laurentian and is a certified Athletics Canada Performance Coach in the endurance events.  Coach Jermyn is also a licensed physiotherapist with years of experience working with athletes. The varsity team at Laurentian is also supported by an integrated medical staff including a team physician, physiotherapist, yoga instructor, sports psychologist, and 3-4 sport trainers for massage. Such support is very rare for some bigger schools, let alone a smaller one. With intensive medical support and no fees, athletes at Laurentian have a system in place to maximize their health and performance. A tight-knit culture, 7+ members of the coaching staff, and a coaching style that embraces team-based workouts between both men's and women's teams ensures athletes will have their athletic needs met at Laurentian.
One of the standout features of Laurentian University is its location. Nestled in the middle of Sudbury, Ontario, the campus is surrounded by hundreds of lakes and forest trails ideal for a variety of training. The location provides ample opportunities for many great outdoor activities and programs and is ideal for the adventurous type. The campus also has a cottage or resort-like feel with its own beach and natural surroundings. Sudbury (population 165,000) is the largest city in northeastern Ontario and offers all the amenities for a successful student experience including entertainment, restaurants, public transportation and related services.  Being only 3.5 hours from Toronto adds to the opportunities for students to experience both the quiet of a smaller town and the liveliness of a big city.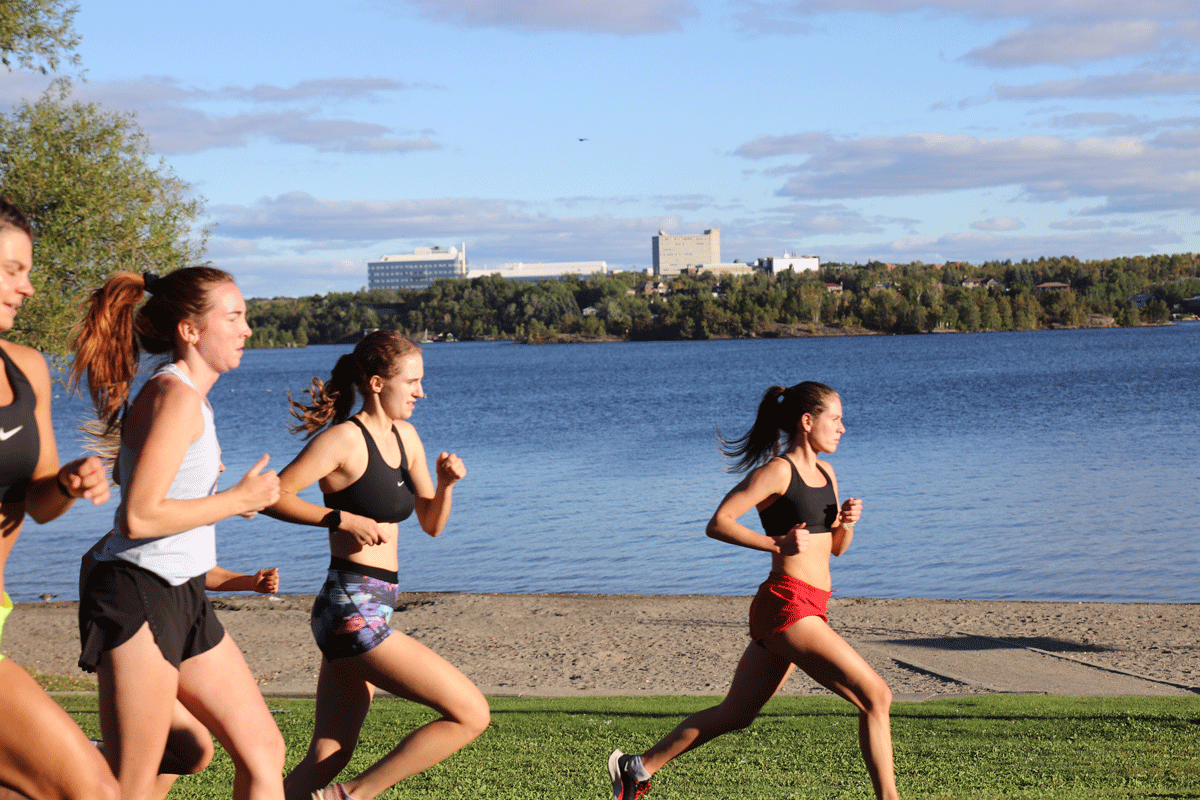 Athletes who are looking to pursue the medical field will have outstanding opportunities at Laurentian, as the Northern Ontario School of Medicine is attached to the campus.  Over the past 16 years, 22 student-athletes from Laurentian's varsity cross-country and track & field teams have gone on to medical school following their undergraduate degree (a significant achievement as the country's average medical school acceptance rates are lower than 20%). With small class sizes you are provided with ample support from your professors and the ability to create close bonds with classmates.
The Laurentian program is currently open to recruiting any athletes who have drive, potential, and are looking for a unique and rewarding experience. Depending on athletic and academic performance there is anywhere between $1,000 to $4,500 worth of athletic scholarship available to athletes per year. Laurentian also offers academic entrance scholarships to first year students and provides opportunities for many additional scholarships from each faculty. With a relatively low tuition and cost of living these scholarships can cover a large portion of expenses, meaning Laurentian University has a ton to offer without having a high cost to attend.
Laurentian University has a lot to offer for athletes of all levels looking to have a variety of experiences as they pursue their athletics and academics.
Add Laurentian to your Opportunities List and get in contact with Coach Darren to learn more about how you might fit in at Laurentian University.
Processing your application
There was an error sending the email, please try again
Great!
Check your inbox and click the link to confirm your subscription
Back to Homepage