"The Long Stride" with Justyn Knight, Ben Flanagan, and Charles Philibert-Thiboutot
The journey from high school to collegiate track and field or cross country is different for every athlete. Each athlete has their own path which is influenced by their academic, athletic, and family needs. To highlight some of these unique recruitment stories, Streamline Athletes has partnered with a cohort of track and field pros to share how they got where they are today.
This article recaps the first episode of our Meet Up series. In this series, we are joined by elite track and field athletes for a live event to share their stories and offer their advice to the next generation of track and field talent.
Our first episode, "The Long Stride", featured Justyn Knight, Ben Flanagan, and Charles Philibert-Thiboutot. They shared their perspectives as three high-performance Canadian track and field athletes. From getting started, to their overall experience as student-athletes.
Join us for the next Meet Up: Starting Blocks on Wednesday, April 21st from 5-6 pm PDT for a live interview and Q&A with Andre De Grasse and Aaron Brown.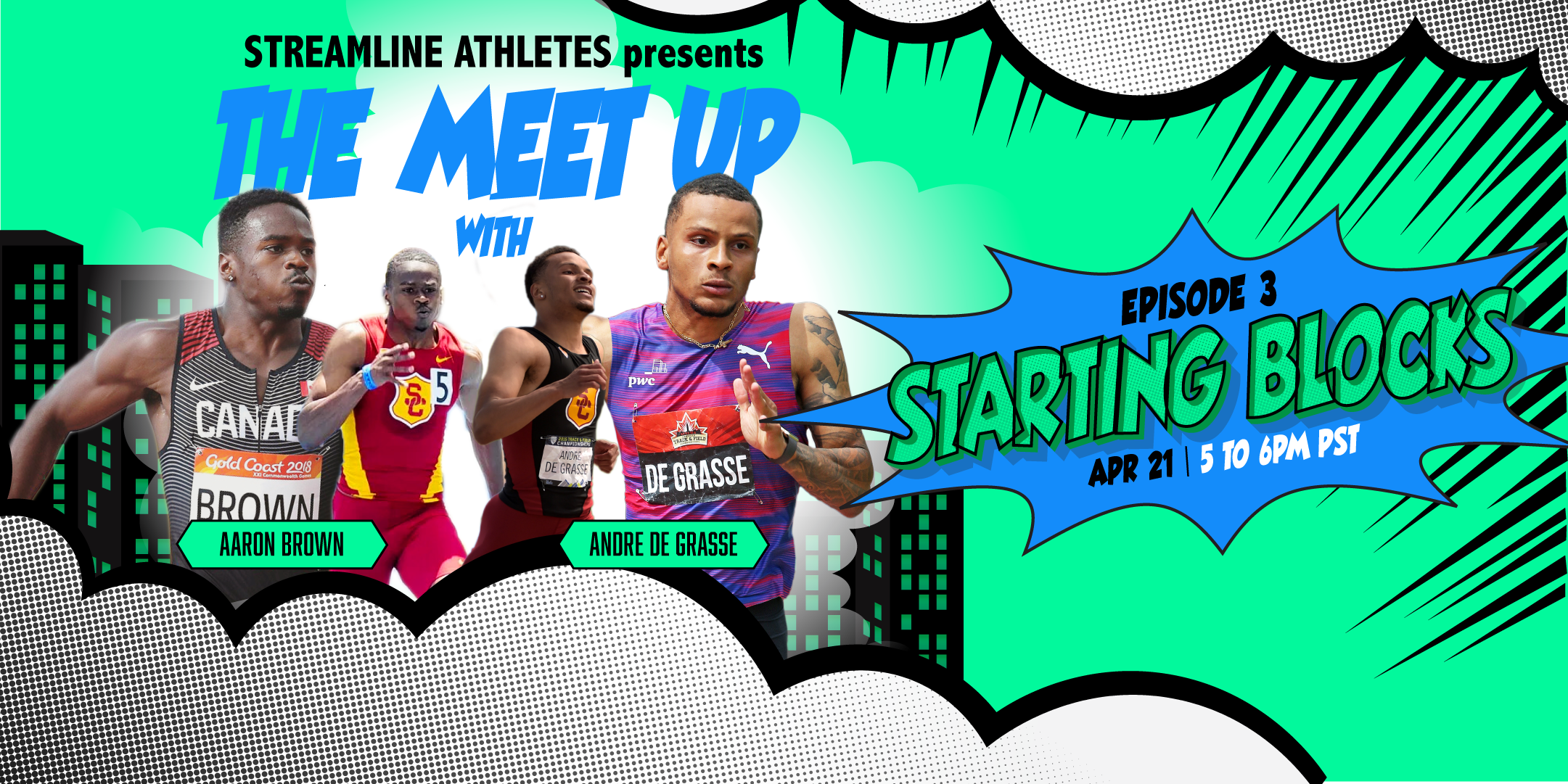 Meet the Athletes

Justyn Knight
Justyn Knight is a former Syracuse University track and field and cross country athlete now representing the Reebok Boston Track Club. At the 2018 NCAA Division I Indoor Track and Field Championships, Justyn came away with a silver medal in the 3000 metres and gold in the 5000 metres. The fall prior, Justyn was crowned the 2017 NCAA D-I cross country champion.  Only 24 years old, the Canadian record holder in the indoor 1500 metres is poised to turn heads in the sport for years to come.
Ben Flanagan
A former University of Michigan athlete, Ben Flanagan is also currently competing for the Reebok Boston Track Club. Ben is the 2018 NCAA Division I Outdoor champion in the 10,000 metres and the 2019 Canadian champion in the same event.
Charles Philibert-Thiboutot
Charles Philibert-Thiboutot ran for Université Laval (U SPORTS) at the collegiate level and now  represents New Balance. Three times Charles has won the 1500 metres event at the Canadian Track and Field Championships - the same event that brought him to the 2016 Rio Olympics. Charles was also named the Canadian Interuniversity Sport (now U SPORTS) Athlete of the Year.
---
Recruitment Journey
I've shared some of our favourite tidbits from our conversation below, but be sure to check out the recording of the episode for all the details on Justyn's, Ben's, and Charles' development in middle distance/distance running.
Justyn didn't start running competitively until grade 10 after his talent was put on display in an effort to improve his PE grade at school.
I ended up getting into running in gym class. I got my mark back and I had a 68. I went to the gym teacher and was like, "Why is my mark so low? I'm leading the basketball team, doing well in football as a quarterback in my class, all sorts of stuff." He went on to tell me that [my] mark reflects how much effort I [was] giving. He told me there was one unit left, which was running, and if I showed that I was giving my best, he'd bump my mark. Every day when we practiced I made sure I was at the front of the class. I ended up breaking the grade 10 5k record. From there, they ended up putting me on the team.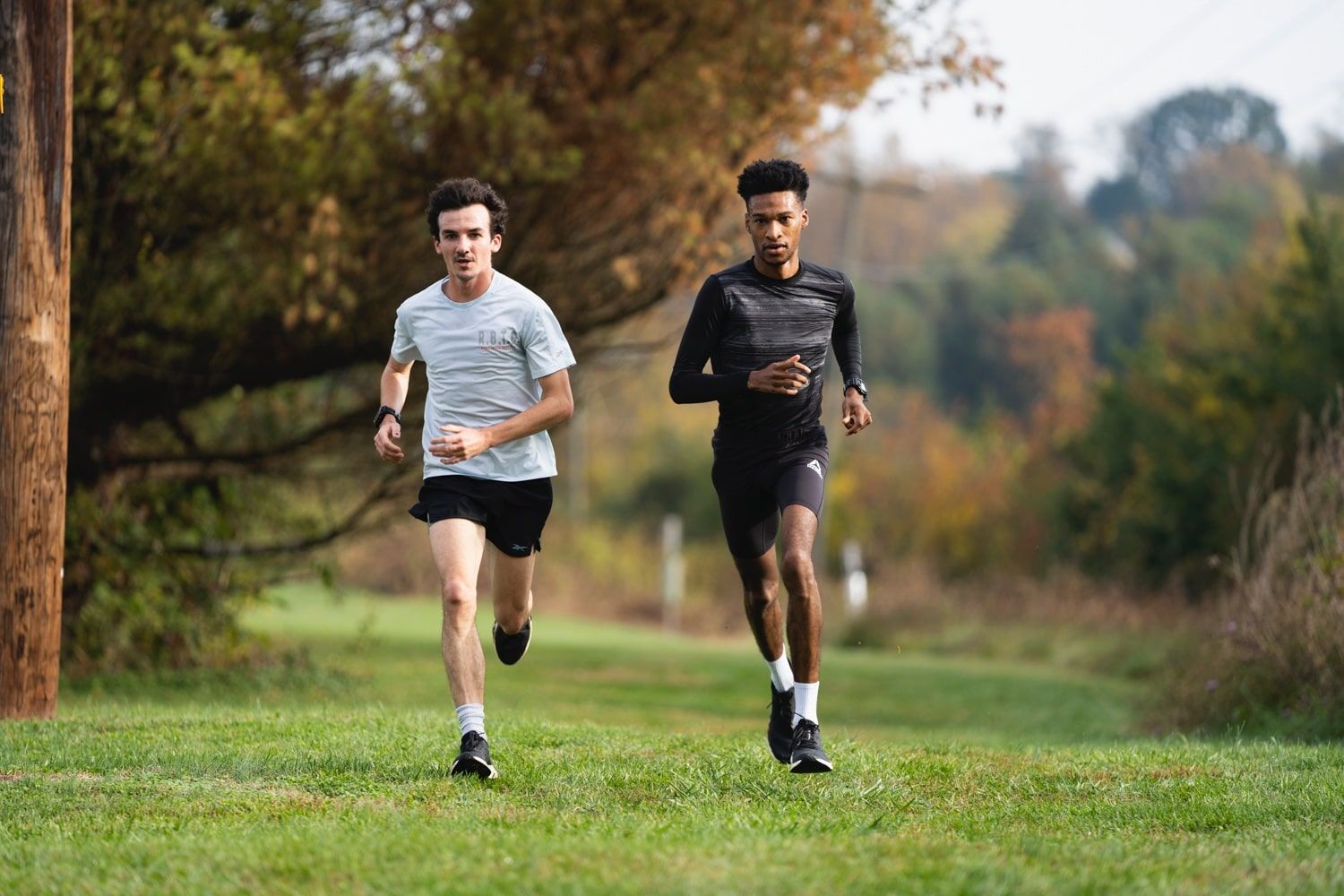 Ben, on the other hand, started running at a younger age, following in the footsteps of his older sisters.
I naturally always felt pretty comfortable running. It was something I always excelled at. Both my older sisters were on the high school cross country team and they raved about it. They had an amazing time. And my first day of high school when I was nervous, you know about meeting friends and going to class. They encouraged me to come out to cross country and I loved it. The thing I loved the most about it was the team dynamic. It was a very inclusive environment.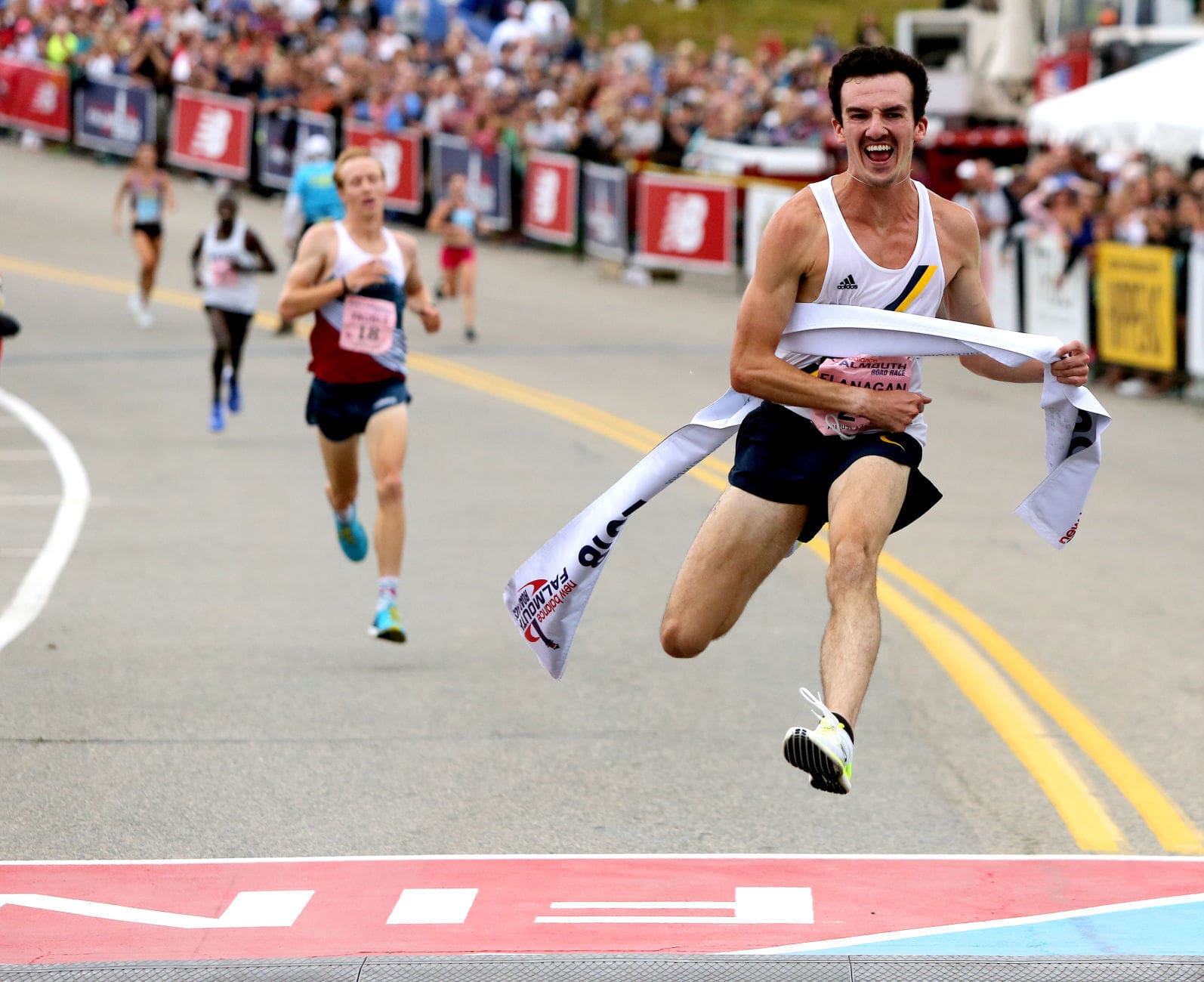 It took longer for Charles to discover his love for track. While he was very active as a kid, playing soccer and basketball as well as being a freestyle skier, it wasn't until later in high school that he thought more seriously about running.
I did try all the sports when I was younger. I was doing a bit more of soccer, basketball, and freestyle skiing. My teacher would always send me to cross country and track. My first provincials ever I got close to dead last because I lost my shoe in the mud. I told my mother that I would never run again. The next year I got second at those provincial championships. When you get to the end of school I was at a bit of a crossroads. I thought, maybe I'm not that bad at this running thing. So that's how I joined the track club.

I didn't get recruited anywhere believe it or not. For me, it just made sense to stay home, stay around my high school friends, but also just get to keep going with the track club I enrolled with after high school and just keep progressing there.
If you want to learn more about how each of these incredible athletes was recruited and climbed the collegiate rank check out our video at the top of this article to watch the full interview.
---
Create your own experience
The key to finding the best collegiate team for you is to explore every option. Streamline Athletes is the only place where you can filter all 1711 colleges and universities with track and field and/or cross country programs based on what's important to you and contact coaches.
Start Your Recruitment Journey With Streamline Athletes Today!



Processing your application
There was an error sending the email, please try again
Great!
Check your inbox and click the link to confirm your subscription
Back to Homepage