Match Program Feature | Platform Update
Ever wanted an easy way to know if you'll meet the athletic standards of your top choice school?

Well, don't worry we've got you covered.

Our newest platform update introduces the match program feature that automatically identifies collegiate programs you match with based on their athletic standards, as well as the ones you don't. This will allow you to quickly filter for programs you are a match with and more likely to be recruited by - while also cutting out the programs that are unrealistic for you. Now you can find the programs you fit with faster and have a much better opportunity for recruitment when contacting coaches. A nice bonus of the feature is that you'll be able to see the athletic standards of a school you don't match with and which performances you'll need to work on to meet them. You can then set yourself some goals to improve your performances based on your choice program's standards!
Here is a little snapshot of what the feature looks like when logged into your profile: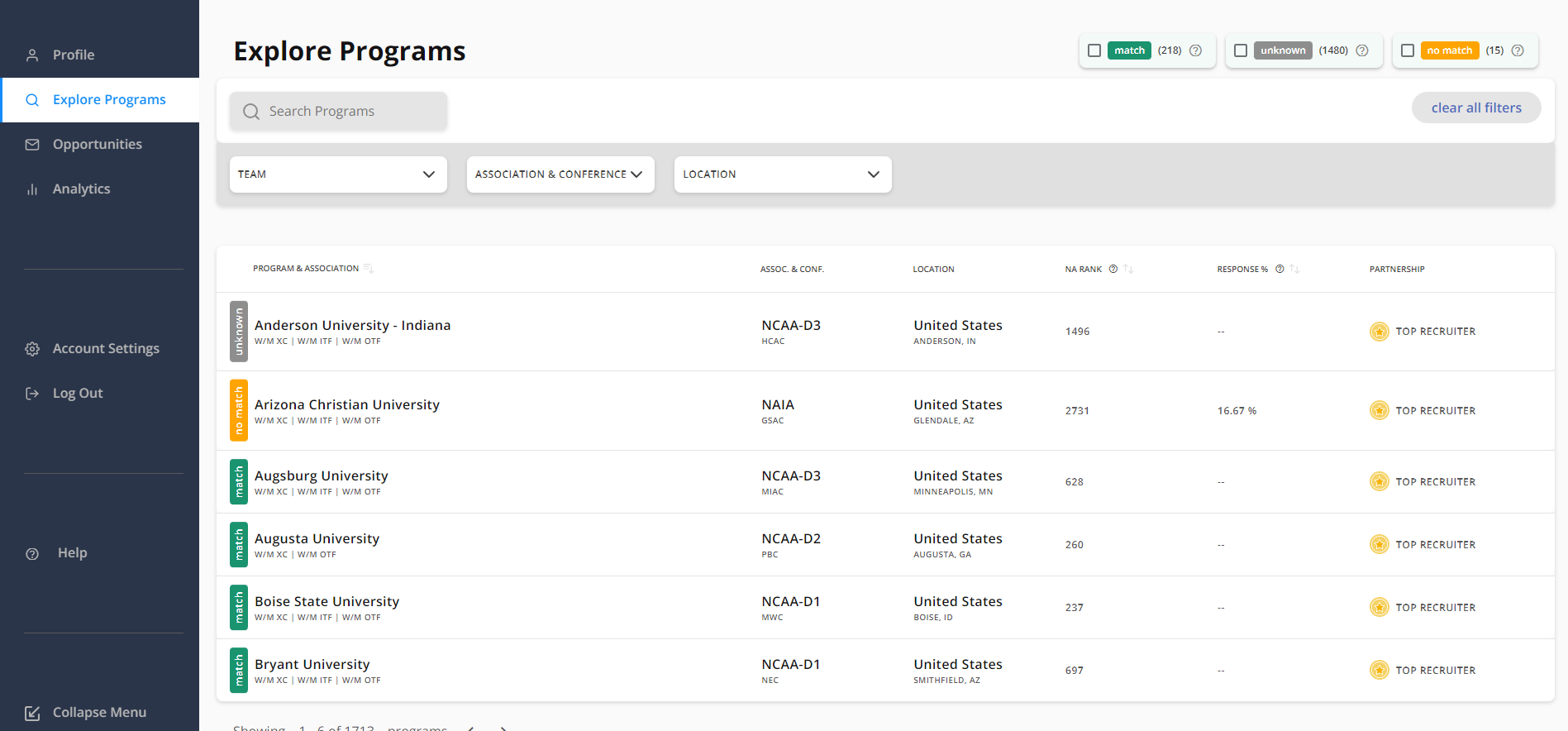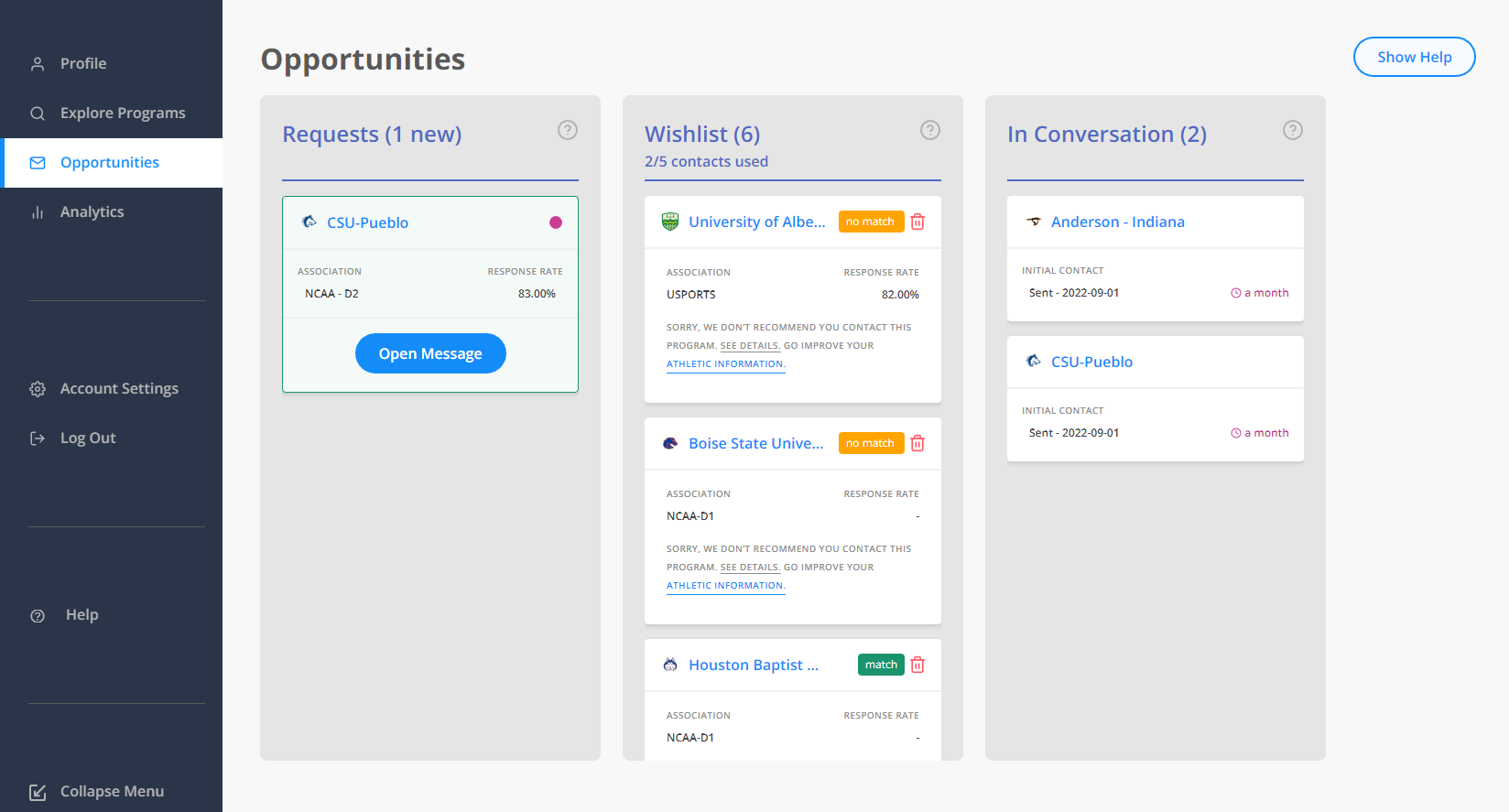 We know that retrieving the standards of collegiate programs is a headache for many student-athletes looking to be recruited and we're confident that this feature will help you easily find your fit and get connected.
Log in or sign up today to see which programs you can be recruited by!
Happy recruitment!
---

Processing your application
There was an error sending the email, please try again
Great!
Check your inbox and click the link to confirm your subscription
Back to Homepage