Grant Fisher: High School Soccer Star to Olympian and US 5000m Indoor Record Holder
Searching for the right university, while going through the recruitment process as a student-athlete can be both challenging and overwhelming. There are hundreds of possibilities and programs to explore in the collegiate track and field landscape.
Streamline Athletes helps high school track and field athletes make confident decisions about where to study and compete at the collegiate level. We wish to highlight university track and field recruitment stories of all sorts to provide soon-to-be high school graduates with more insight as to how they can start and progress their own journey.

---
We sat down with Nike Bowerman Track Club athlete, Stanford Alumni, NCAA 5,000m Champion, U.S 5000m Indoor Record Holder, Grant Fisher, to discuss his journey from soccer star to breaking onto the Olympic scene.
Watch Grant break the American 5000m Indoor Record below!
Now let's get start from the beginning...
HIGH SCHOOL
"It wasn't until my last couple years of high school that I knew I wanted to compete at the collegiate level. Up until that point, my main sport was soccer;  I trained and competed at a very high level and running was just more for fitness. However, after some success at high school (which included qualifying for multiple global championships) I recognized that track was my forte."

Grant, like several other athletes, was a bit hesitant to sacrifice his first love and focus solely on track. "For me personally it was a bit scary to put all my eggs into one basket, but when you reach a certain level you have to commit. There were times I was doubting myself and worried I rushed the decision or made the wrong one, but it worked out well for me. I am glad I played soccer, you hear all this buzz about multi-sport athletes and I'm glad my parents left that decision up to me and let my passion for soccer be my gateway to running."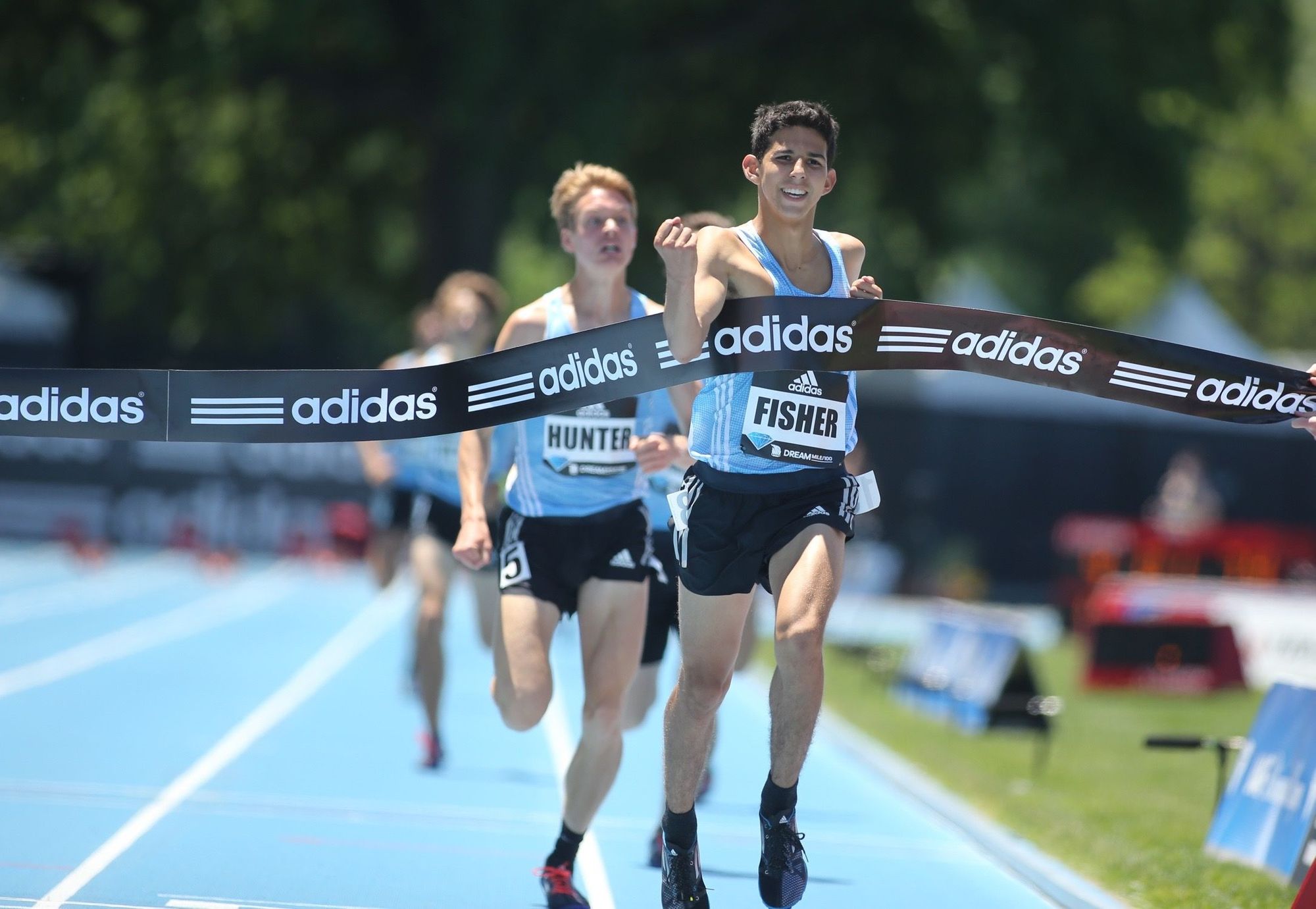 And what a great choice it turned out to be. Grant went on to compete at the 2013 IAAF World Youth Championships in the 1500m for Team USA where he made the final and placed 9th. This momentum carried through to his Junior cross country season where he won the prestigious footlocker XC Nationals and into his Junior track season where he qualified for the 2014 IAAF World Junior Championships.

With all this success, Grant attracted a lot of attention from collegiate programs. He was fortunate to have lots of support from his family and coaches and took full advantage of his official visits.

RECRUITMENT
"It's not an easy decision, it's really hard to predict how you are going to click with the school, or the team or the coach unless you take a visit and connect. I was sure to talk to lots of coaches, even if it was just on the phone and also connect with the athletes at the schools I visited, to hear their perspectives".

"A habit I got into during my calls and visits was writing down everything I learned about the program and after I would make a pros and cons list. It sounds complicated but it was an easy way for me to compare schools, see what I valued the most and see what program best fit into what I was looking for. If you feel like you like a school take some time to do another phone call, take another unofficial visit or talk to more athletes so you can be confident in your choice"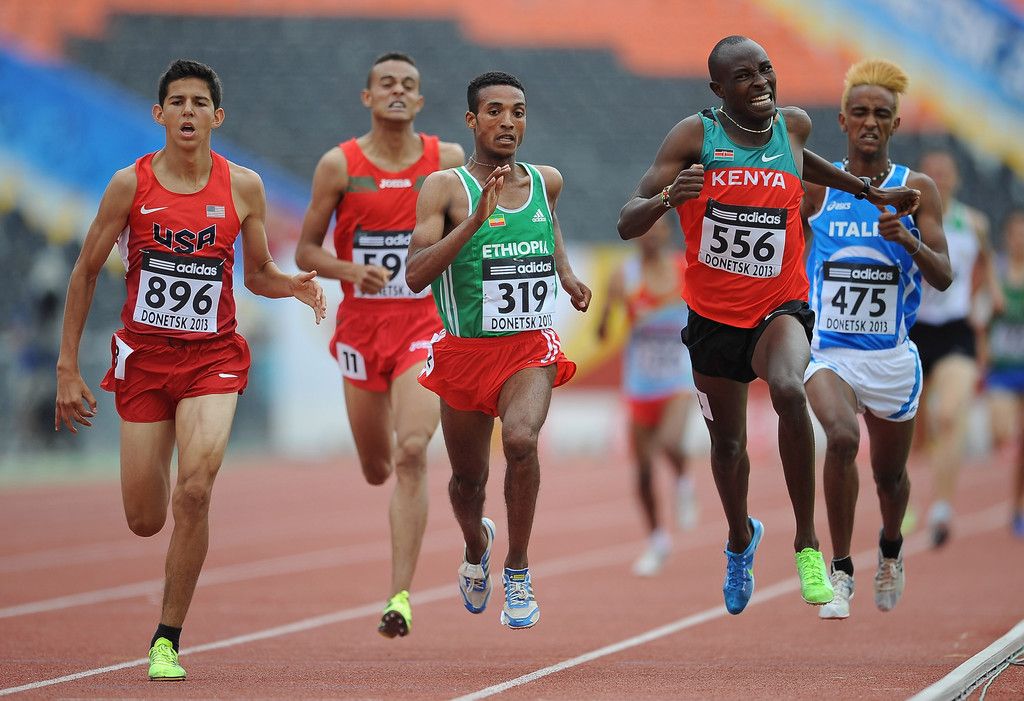 It is sometimes hard for athletes to be honest with coaches if they are interested in other schools but Grant knew that that sort of conversion didn't have to be a hard one.

"Coaches hear 'no' a lot more than they hear 'yes', so you should never feel bad if it's not a good fit. This worked out for me, every coach was super supportive of my eventual decision."

"I also strongly recommend that the athletes reach out to coaches too. Coaches are busy and just because they don't contact you does not mean they are not interested."

In the end, Grant made his decision and committed to Stanford University, one of the most prestigious academic and athletic institutions in the world.

STANFORD UNIVERSITY
"I realized when I was comparing schools that I cared most about the team and who my training partners would be. These are the people who will work with you, be some of your best friends and support you through the ups and downs. I connected best with the team and culture at Stanford and felt like it was the best place for me."

When asked what his other considerations were when picking a school, Grant was quick to highlight that it was not just the sunny beautiful campus that brought him to California.

"I really wanted somewhere where I would not just be challenged on the track, I wanted to be challenged in the classroom. Some schools did not seem as balanced in that aspect as Stanford. The coach was also a big factor and similarly to the team, I connected well with him and was confident he would be a great mentor for myself."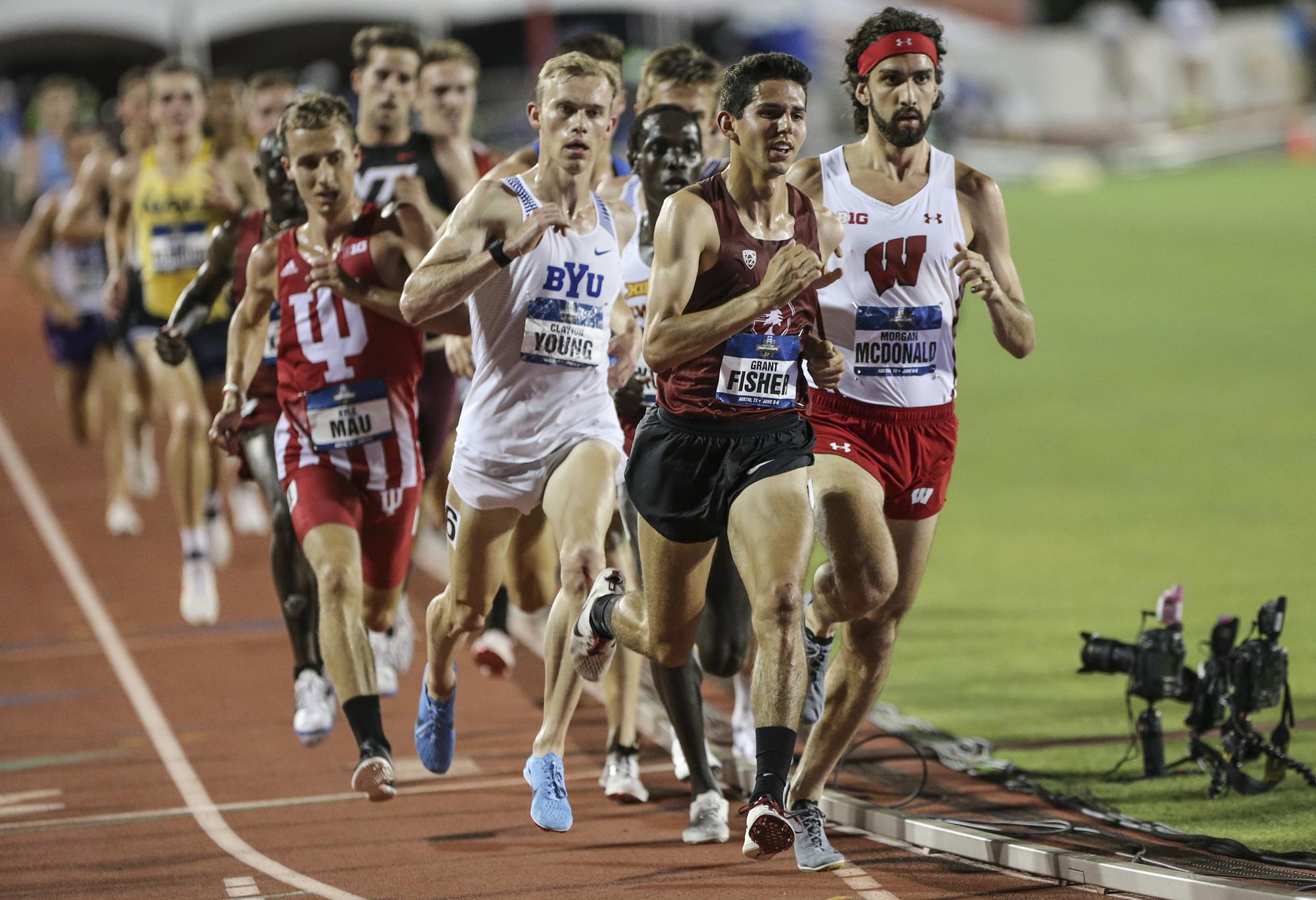 While there are several pros to going to school like Stanford, the road was not always easy for Grant.

"There were times when I had to prioritize running to qualify for nationals or where I had to put a brake on training to ensure I was prepared for my exams. With that said I got a lot better at balancing both year after year and I was fortunate to have lots of support from my teammates and the school itself."

"In many ways, there was less pressure on me there. In high school I was always expected to win or do well in races and that sometimes stacked up. Here at Stanford, I was in a new environment racing against some of the best athletes in the world so I felt more at ease and felt less expectation to win. Because of this, I was able to experience running in a large pack, training with faster athletes. This physically and mentally elevated me a lot and prepared me well for races."

Because of this new training experience, Grant was able to take his running to another level and achieved great success at Stanford. This included consistently placing in the top 5 at nationals with his XC team, winning numerous conference titles and All-American awards and topping the podium in the NCAA 5000m.

AFTER UNIVERSITY
Upon graduating from Stanford in Engineering, Grant moved to Portland and signed a professional contract with Bowerman Track Club, one of the strongest and most decorated professional clubs in the world.

"I love it here in Portland, training with new teammates in a new setting. It kind of feels like I am a freshman again in University and once again I am taking advantage of training with stronger athletes in a tougher environment."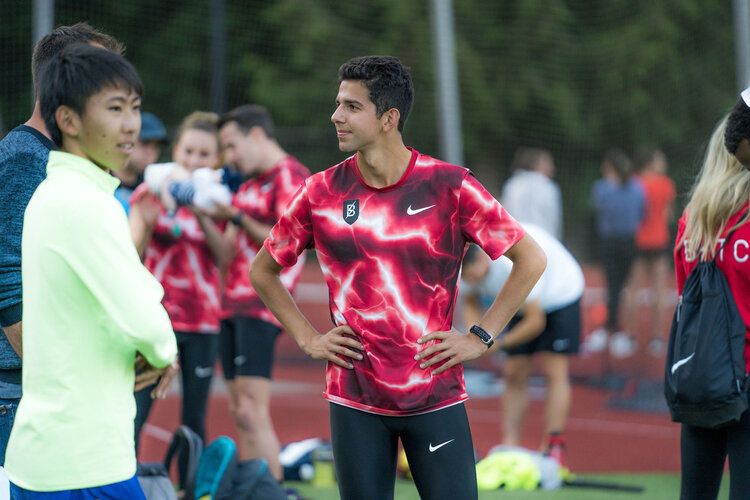 Grant's plans were of course to try and qualify for Tokyo 2020 before the COVID-19 pandemic postponed that goal.

"Obviously it's disappointing that it got postponed, but no one was surprised we all saw the writing on the wall. At the moment I am just grateful that we are in a sport where it is easy to continue to train and while it is delayed, the goal to make the team and to represent my country has not changed."

Before we wrapped up our chat, Grant wanted to highlight some important advice for athletes.

"It's never easy to decide on a school. I really want to stress that if you figure out what matters to you, take research and action into your own hands and go into every call with an open mind you will find what you are looking for. If you show your interest, passion and drive that will resonate well with coaches."
Update (February 2022)
Since our chat, Grant went on to qualify for the Tokyo Olympics. He finished second in the U.S Olympic Team Trials 10,000m and doubled backed in the 5000m to take second place with a time of 13:27.01. At the Games Fisher placed 5th overall in the 10,000m with a time of 27:46.39, crossing the line as the fastest American in the field.
Fast forward to February 2022, Fisher set a new 5000m American indoor record with a time of 12:53.73, beating the previous record of 13:01.26

---
Streamline Athletes is dedicated to helping high school track and field athletes make confident decisions about where to study and compete at the collegiate level. Don't hesitate to reach out @info@streamlineathletes.com if you have any questions about our product or starting your recruitment journey.

Processing your application
There was an error sending the email, please try again
Great!
Check your inbox and click the link to confirm your subscription
Back to Homepage