Success Stories: University of New Brunswick
Learn how the Streamline Athletes platform provided the tools to impactfully improve the University of New Brunswick's recruitment efforts.
The Goal
Head Coach Chris Belof has three primary goals for recruitment at the University of New Brunswick: keeping UNB as a legitimate option for local athletes, bringing in top-end talent from out of province, and building out their roster. When we first talked with Coach Belof he was looking for some good athletes who had the potential to grow with the team and move the UNB Reds to a new level of performance. The following case study describes how Streamline Athletes has and will continue to help Coach Belof achieve his recruiting goals at UNB.
About the University of New Brunswick
Established in 1785, the University of New Brunswick has been one of Canada's top universities for over 200 years. With two campuses located in Fredericton and Saint John, New Brunswick on the east coast of Canada, the University of New Brunswick is rich with history, culture, and innovation. Between the two campuses, UNB offers intimate classrooms with a student-faculty ratio of 15:1 and 75+ world-class programs.
UNB offers both indoor track and field and cross-country programs for men and women, a comprehensive Canadian outdoor season, and the track and field teams are the only bi-campus teams; bringing together students from Fredericton and Saint John campuses to compete for the Reds. Led by head Coach Chris Belof the Reds have become one of the strongest programs in the AUS (Atlantic University Sport) conference of USPORTS, and continually send athletes to the U SPORTS championships.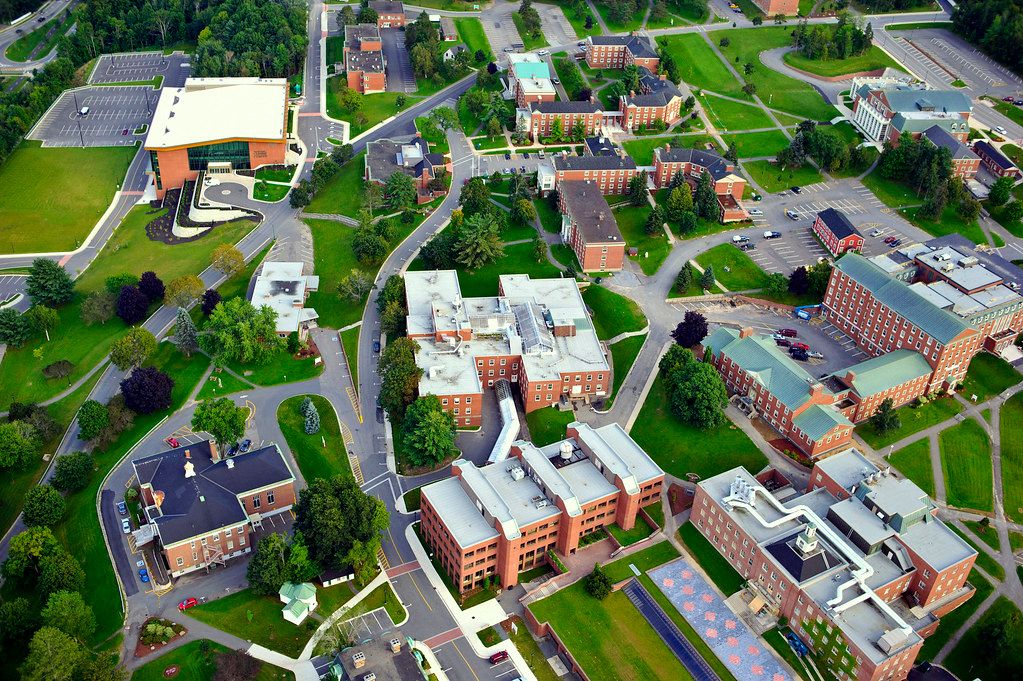 The Challenge
Coach Belof identified a handful of challenges his program has faced that have made the growth and ultimate success of the team slow-moving. Although Coach Belof managed recruitment well, these challenges remained as pain points in UNB's process that he was looking to resolve.
Finding information on prospective student-athletes was very time-consuming and he didn't have much time to recruit
Many of the traditional communication paths were unreliable, making contact with athletes difficult
Exposure and access to high level out-of-province athletes was limited
Had a limited budget to grow his team
The Solution
Even though Coach Belof had success with recruiting in the past, he was still looking to elevate their program to the next level by overcoming the aforementioned challenges. While Coach Belof was considering ways to improve his team, he was connected to Streamline Athletes and presented the solutions our platform offers for recruiting coaches. The ability for the platform to save him time with consolidated and verified athlete information, a direct communication line with the athlete, and the opportunity to reach an engaged group of out-of-province athletes was immediately enticing to Coach Belof.
The solutions to UNB's recruitment challenges were executed in a few ways with the Streamline Athletes platform.
Challenge #1: Limited recruitment time and finding information is time consuming.
The Streamline Athletes database is populated by many student-athlete profiles that contain consolidated and verified athletic performances, academic information, and general background and contact information. Not only that but the ability to filter profiles based on the team needs was impactful in saving Coach Belof loads of time.
Challenge #2: Contacting athletes was difficult using unreliable communication paths.
Through the Streamline Athletes platform Coach Belof was able to send emails directly to athletes on the platform who are ready to engage in recruiting conversations and who receive notifications upon receiving a contact request. This alleviated the need to communicate through multiple parties to get in touch with an athlete. It also gave Coach Belof the confidence that the athlete was engaged and the first contact with them would be more meaningful.
Challenge #3: Exposure and access to high level out-of-province athletes was limited.
There is a large variety of athletes on the Streamline Athletes platform Coach Belof was able to filter through and connect with. Athletes on the platform vary from performance level, to region, to event groups, and more, and many are eager to discover their opportunities, opening up an opportunity that wasn't previously present for UNB. Coach Belof said Streamline Athletes helped facilitate UNB's reach to out-of-province athletes who wouldn't have had UNB on their radar before.
Challenge #4: Limited budget to grow their team
Coach Belof recognized the price point of Streamline Athletes was very reasonable for their program, and soon realized that the value far exceeded the cost. A flexible price point for whichever level of program or size of budget a recruiting coach is working with helps more coaches fit Streamline Athletes into their recruiting costs and in doing so helps athletes have more opportunities to connect with the right program for them.

The Impact
The tools offered by the Streamline Athletes platform "single handedly helped the growth of all four of his teams in a meaningful way", Coach Belof said. He was able to get conversations with better and better athletes that he wouldn't have had the opportunity to three years ago, the performances of the athletes he was in contact with increased as did the level of exposure his program received through outreach on the platform, and the athletes he connected with were far more engaged, educated, and prepared than before.
One of the significant impacts on Coach Belof's recruitment was his ability to connect with higher level athletes from Ontario and B.C. that have helped elevate his roster's overall performance. The Reds sit at #2 in the AUS conference for both men's and women's track and field, while according to Belof, their "XC team is the best it has ever been". So far, with the Streamline Athletes platform UNB has signed 12 athletes from all over Canada who have positively impacted the program's goals and allowed Coach Belof's program to "punch out of their weight class".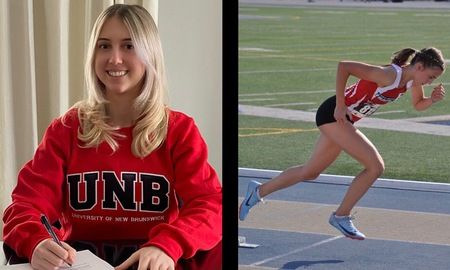 Recruit like the University of New Brunswick
We know that recruiting athletes can be hard, and as the only track and field/XC specific platform, we aim to make it easier.
Talk to a recruitment expert today.

Processing your application
There was an error sending the email, please try again
Great!
Check your inbox and click the link to confirm your subscription
Back to Homepage