Benjamin Azamati: Transferring to West Texas A&M, Qualifying for the Olympics and running 9.90 seconds
Searching for the right university, going through the recruitment process, and managing the pressures of high school can be overwhelming to say the least. But just know, there are hundreds of possibilities and programs in the collegiate landscape that are just waiting to be explored!
Streamline Athletes hopes to highlight collegiate track and field recruitment stories and experiences of all kinds to provide soon-to-be high school graduates with more insight into the recruitment process and tips as to how they can start and progress with their own journey.
---
For as long as he can remember, Ghanaian sprinter, Benjamin Azamati-Kwaku has dreamed of becoming a professional athlete. Now, holding a personal best of 9.90 seconds over 100m, the fourth-fastest time ever run by a collegiate, Azamati-Kwaku can see that dream turning into a reality; however what you may not know is that this dream started on the soccer pitch but has otherwise unfolded into a life on the track.

I had the opportunity to speak with the Sophomore from Akim Oda, Ghana, about his path to finding athletics and success with the West Texas A&M Buffaloes after transferring from the University of Ghana, his experiences through the recruitment process, and his time competing within the NCAA Division II as well as on the international stage.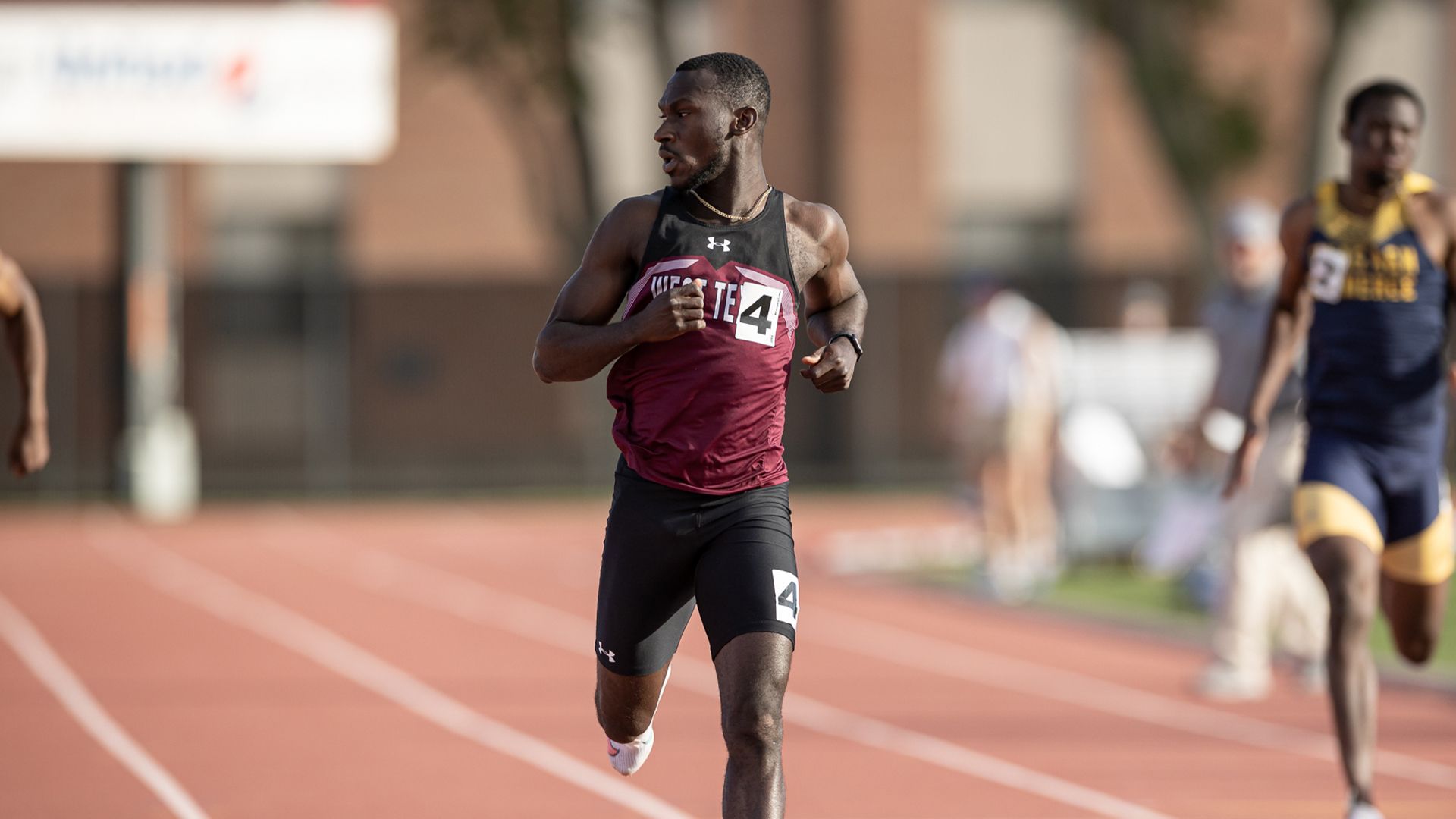 Where it Began  

Benjamin grew up playing soccer and that is how his natural speed was discovered. While attending Presbyterian Boys' Senior School in Accra, Ghana, his teachers noticed his talents on the pitch and decided they wanted him to run for the school.

"I decided to give it a go. Track was more individual than soccer, everything was just about me going to a track and running, whereas soccer had that team aspect. From there I got a scholarship to run for the University of Ghana, and that is where everything started."

During his time at the University of Ghana, Benjamin secured a spot on Ghana's national team to run at 2019 World University Games in Italy. During his time in Naples, Benjamin ran a time of 10.32 which got him on the radar of NCAA Division I coaches.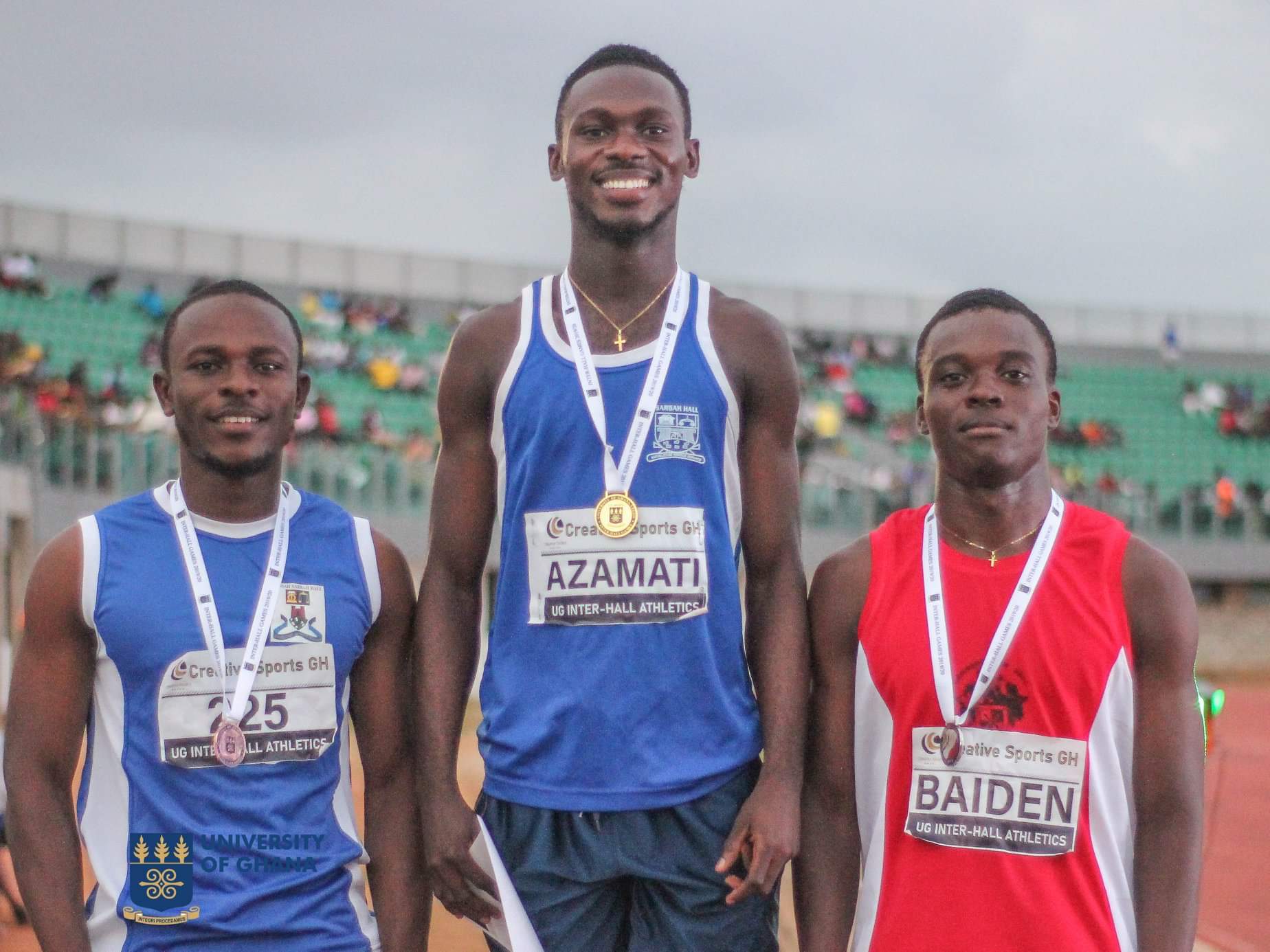 The Transfer Process

However, before Benjamin dipped into the low 10 second range in the 100m dash, he was still shown interest from various other schools.

"West Texas A&M was interested in me when I was running 10.80, before I raced in Italy. So while I did get offers from Division I schools after running 10.3, I wanted to be loyal to West Texas because they saw potential in me and they knew where I could go in the sport."

Aside from the athletic aspect of his decision within his transfer process, Benjamin was also interested in pursuing a path that would allow him to become a veterinarian some day.  The Animal Science program at WT stood out, as its aim is to develop their students into leaders in animal agriculture. Through the program students have opportunities to gain hands-on experience in diet formulation, anatomy and physiology and animal nutrition to name a few.

"I was excited for the opportunities available to me at West Texas. I didn't even need to take a visit. I spoke to an athlete who was already on the team and he told me everything I needed to know about the school. I also did my own research and I was sold. I was excited for a new experience."

The transfer process proved to be smooth. Benjamin sent over his transcripts, was given a full scholarship and the rest is history.


West Texas A&M

West Texas A&M is a public university located in Canyon, Texas. A member of the Lone Star Conference, within the NCAA Division II, WT offers 14 men's and women's athletics programs. They also offer 60 undergraduate degree programs, 40 master's degrees and two doctoral degrees.

"The coaches want the athletes to excel academically, they will get any athlete help if it is necessary, it goes beyond sports. I have everything I could dream of, conditioning coaches, a massive library, among so much more and that is helping me as a student-athlete."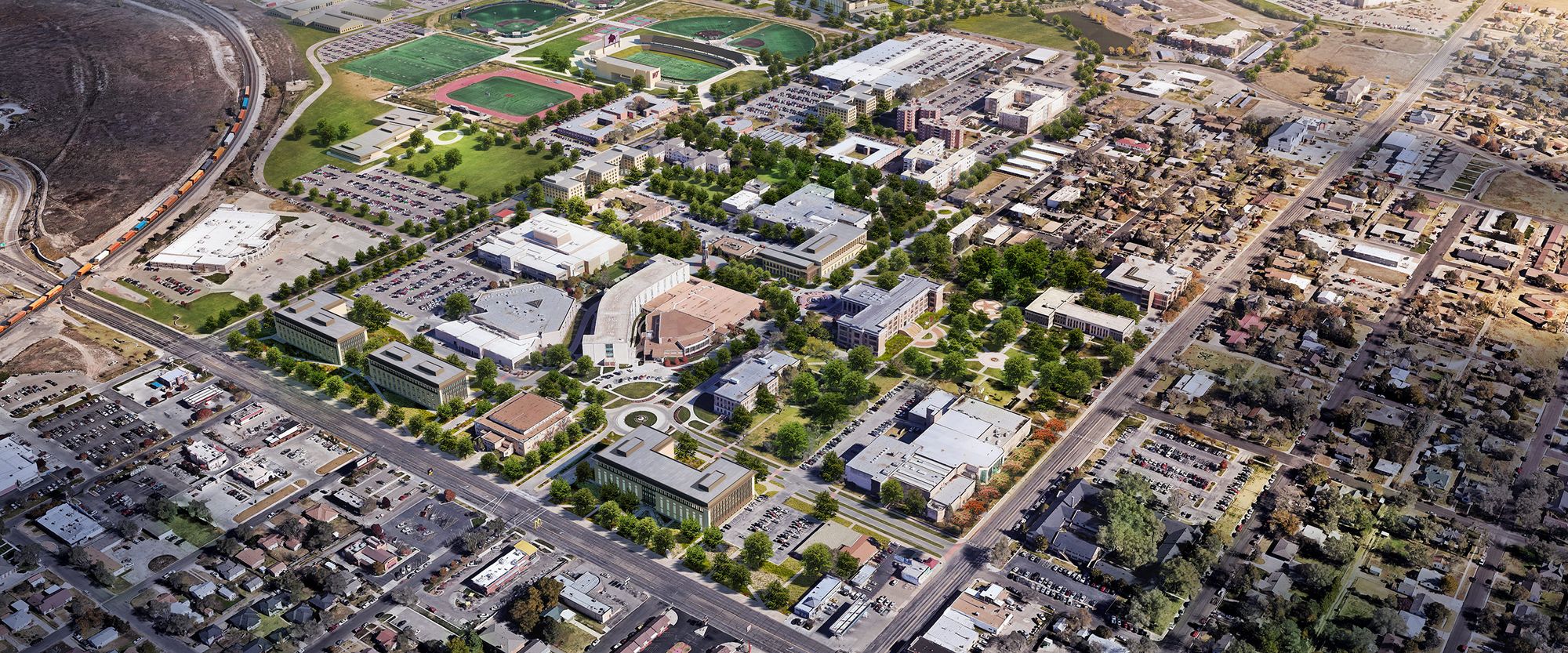 In his first season with the Buffaloes Benjamin was ranked 5th in the nation and since then, he took off.

"The coaches understand me. They understand that it's my body. The coaches want you to get far."

During the 2021 indoor season he was crowned the D-II 60m national champion, running a time of 6.60 seconds and during the outdoor season he became a two-time national champion, not to mention he broke the NCAA D-II 200m record with a time of 20.13, times comparable to the best in the NCAA Division I; however Benjamin chose to stay within Division II.  

"When you step on the track you have your lane and there is a timer. Track is all about time, so I don't care who is next to me or where I find myself. When I run fast, I run fast, whether I am in D-I, D-II or D-III. The division doesn't matter to me. All I want to do is run and qualify for individual championships and I have been able to do that."

Benjamin went on to qualify for the Tokyo Olympic Games, where he represented Ghana in the 100m dash and 4x100m.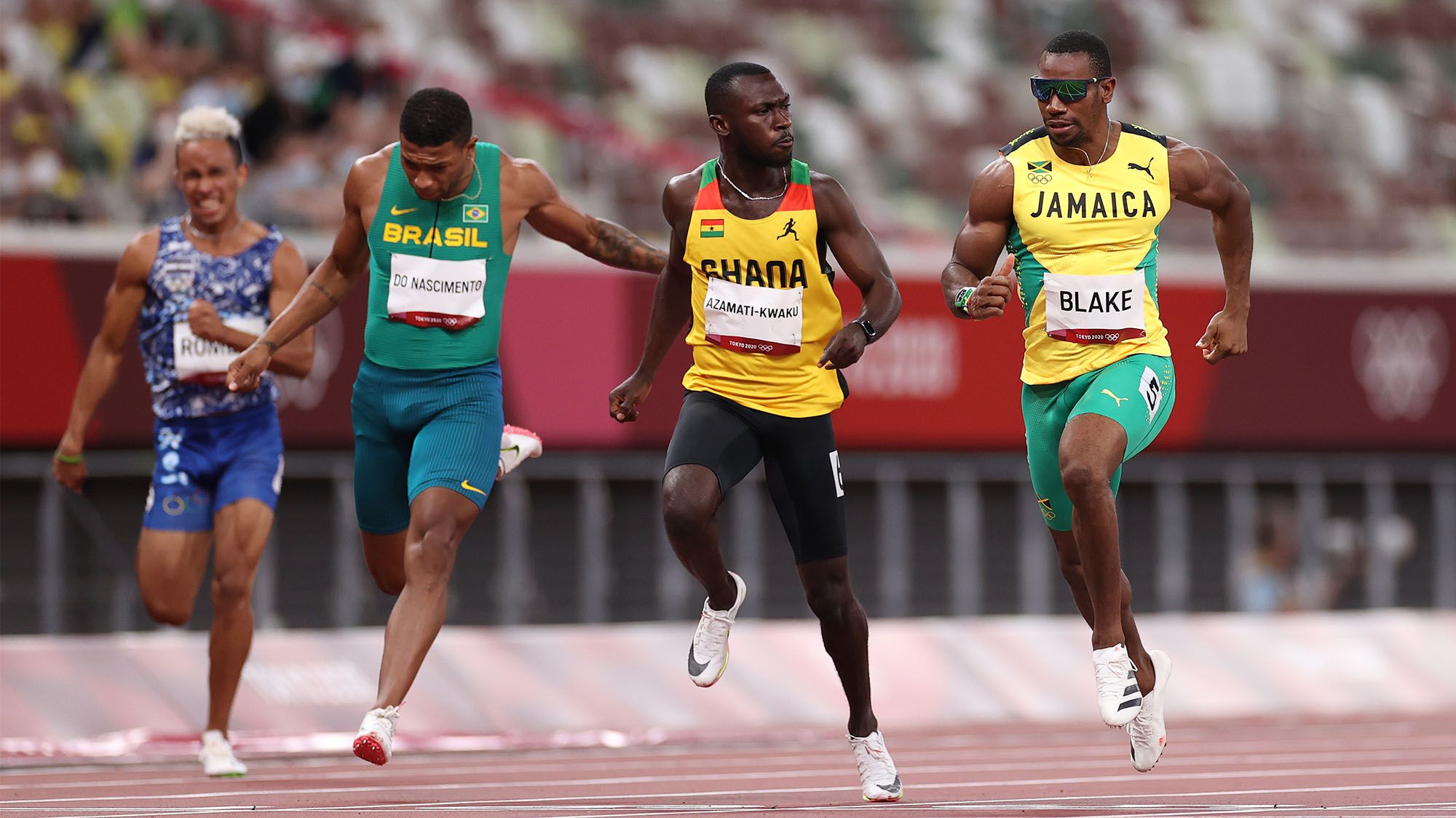 "In 2019 I ran in the 4x100 and the World Championships and from there I made it a goal of qualifying for a major championship individually. I started working when I got to West Texas and I knew it was an achievable goal. Competing at the Olympics was a very good experience, I learned a lot. Everyone else there was just like me, no one is a super human and it made me realize that you can run any time that you want when you are focused and determined."

After arriving back at West Texas after the Games, Benjamin was celebrated.

"WT is a tight-knit community and I felt very appreciated after I came back from the 2020 Summer Olympics Games. I was recognized at one of the football games and that is going to stay with me for a very long time."

But the achievements didn't stop there. In March of 2022, Benjamin ran 9.90 over 100m, making him the joint fourth fastest collegiate of all-time, alongside Tryavon Bromell.
"My coach and I are always looking at times when I practice. It wasn't a surprise to us. I know I have the potential to run faster, so we are going to keep working. I am happy about running 9.90 early in the season and know there is still time for me to run faster.

What's Next

"I want to be a professional athlete and I want to be a veterinarian, and I am working towards a place where I can achieve both. This season I am hoping to run fast and I have already qualified for the Commonwealth Games and the World Championships."

Recruitment journeys are unique and the route everyone takes to get to their perfect fit is different.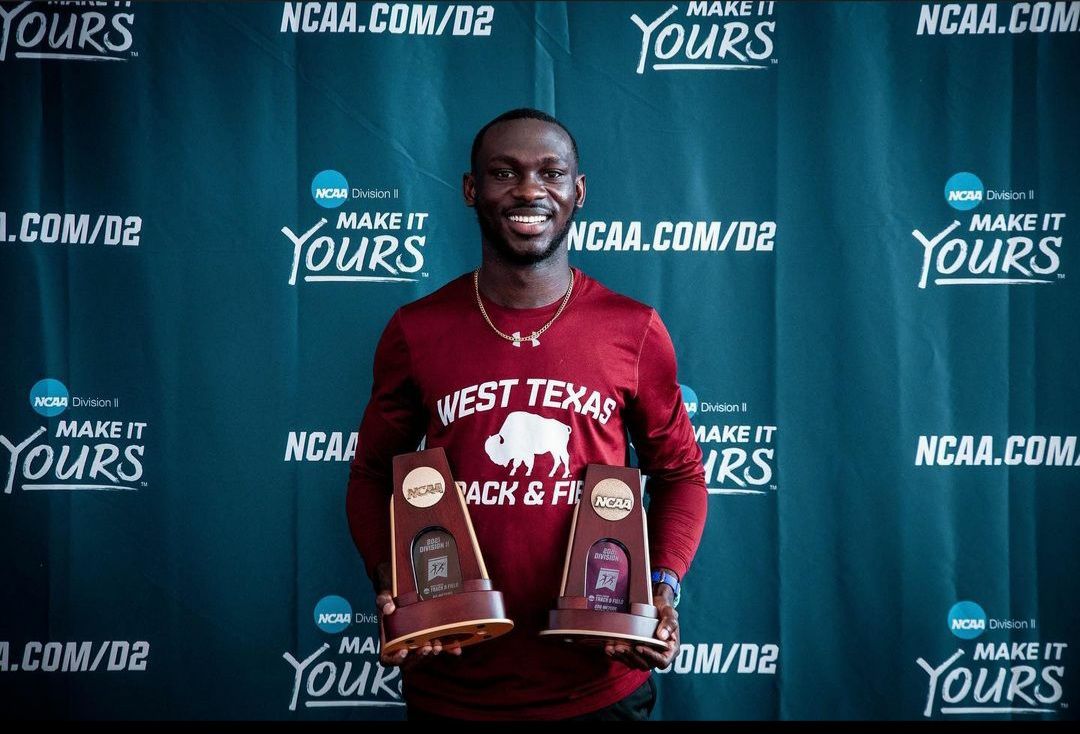 "For athletes looking to pursue track and field at the college level I would say you have to take your academics seriously and just believe in yourself. When you are being recruited, go where you are comfortable and look for a coach that you have a good relationship with, someone who wants you to achieve your goals both on and off the track."

Processing your application
There was an error sending the email, please try again
Great!
Check your inbox and click the link to confirm your subscription
Back to Homepage